---
2023 Festival Food Stalls
Explore our Food Stall page, showcasing over 80 vendors and enjoy the flavors and craftsmanship of our artisan producers. Tag our Festival as your Instagram location and indulge in delicious food along the way and, most importantly, buy your Festival Pass today.
---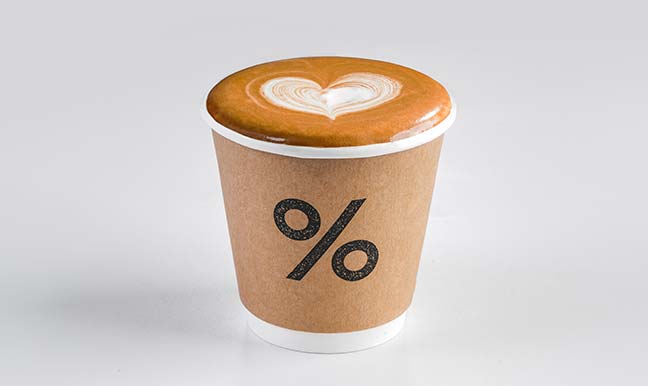 % ΔRΔBICΔ, an independent coffee brand originating from Kyoto, is proud to be a featured vendor at the festival. With 154 stores worldwide, including Indonesia, we bring our love for coffee, design, and the unique perspective of #seetheworldthroughcoffee to this exciting event. Stop by our booth to savor the delightful flavors of our handcrafted brews and experience the essence of % ΔRΔBICΔ's coffee culture firsthand.
---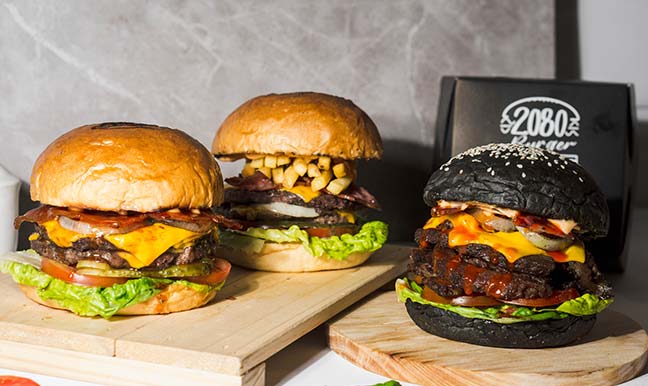 Introducing 2080 Burger! Indulge in chef-driven gourmet burgers, crafted with genuine flavors and classic recipes. Experience our obsession with exquisite taste in every bite. Savor the best smokey burger you'll ever have, served with heartfelt Balinese hospitality.
---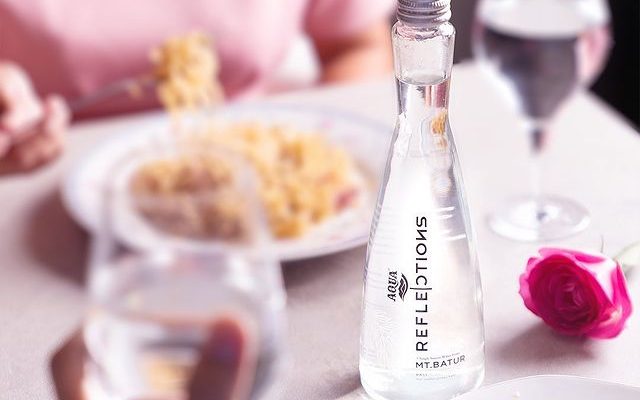 AQUA Reflections embodies the pure essence of nature. Each bottle contains high-quality mountain mineral water processed with advanced technology. With a commitment to perfection, AQUA Reflections ensures that you only receive the finest quality water for your ultimate satisfaction.
---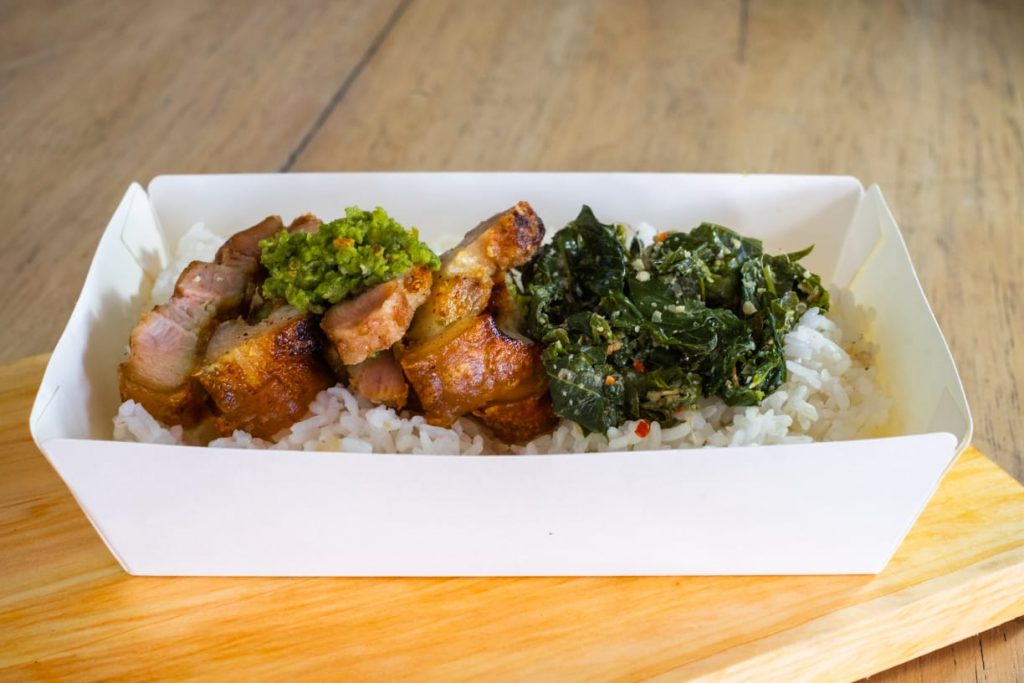 Babi Panggang Tarida specializes in North Sumatran delicacies, featuring succulent roasted pork served with andaliman sauce—a rare find in Bali. Their menu also includes modern pork preparations like chili salt pork, crispy pork, salted egg pork, and sambal matah pork.
---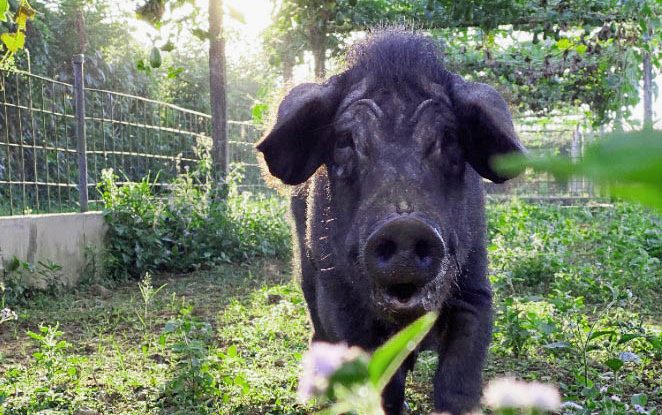 Bali Hertiage Pigs proudly presents free-range organic Balinese heritage black pigs and Korabuta/Durok breed, raised without chemicals and stress in Bali. With love and homemade food, their pigs are nurtured to provide high-quality meat for your enjoyment.
---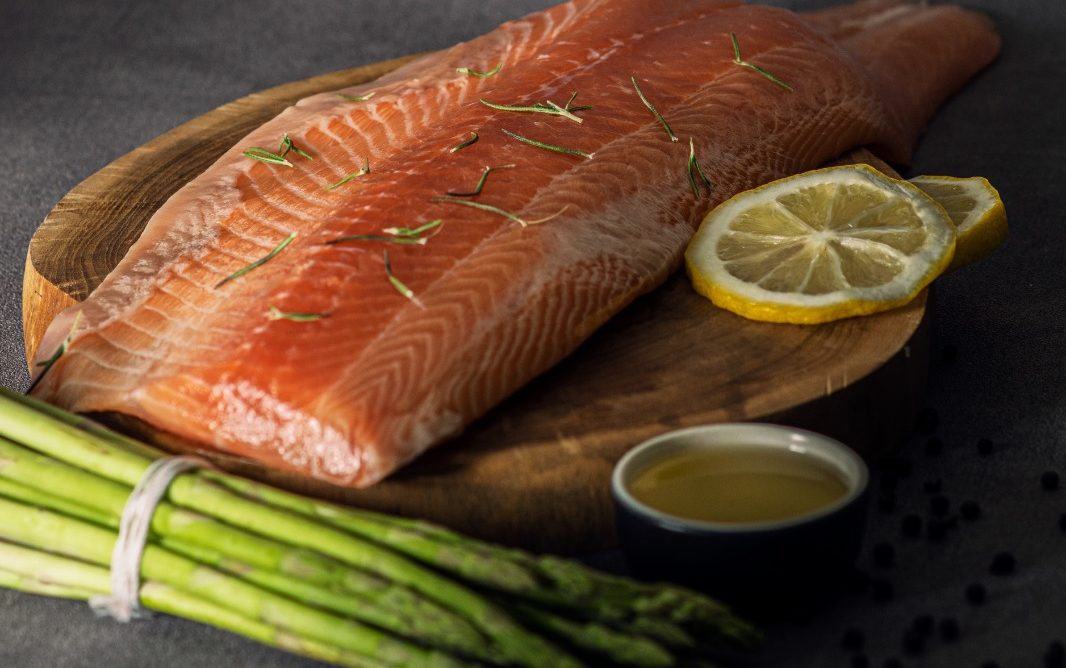 Indulge in guilt-free seafood delights at the Bali Sustainable Seafood stall! Discover a delectable range of responsibly sourced fresh fish and shellfish, crafted with a commitment to preserving our oceans. Taste the difference of sustainable seafood while enjoying the flavors of Bali.
---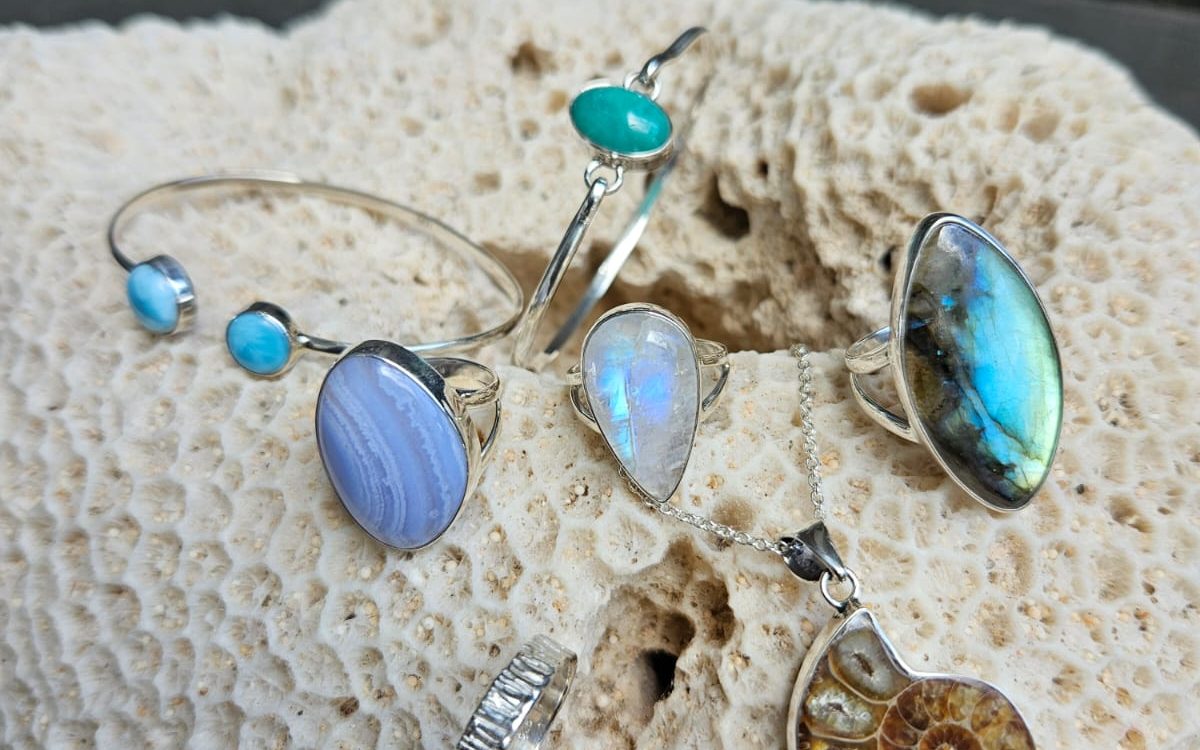 Discover the exclusive collection of Bayung Art Silver. They showcase an exquisite range of handcrafted Sterling Silver 925 jewelry, available for both wholesale and retail purchase. Immerse yourself in the beauty of their craftsmanship and find the perfect piece to adorn yourself or your loved ones.
---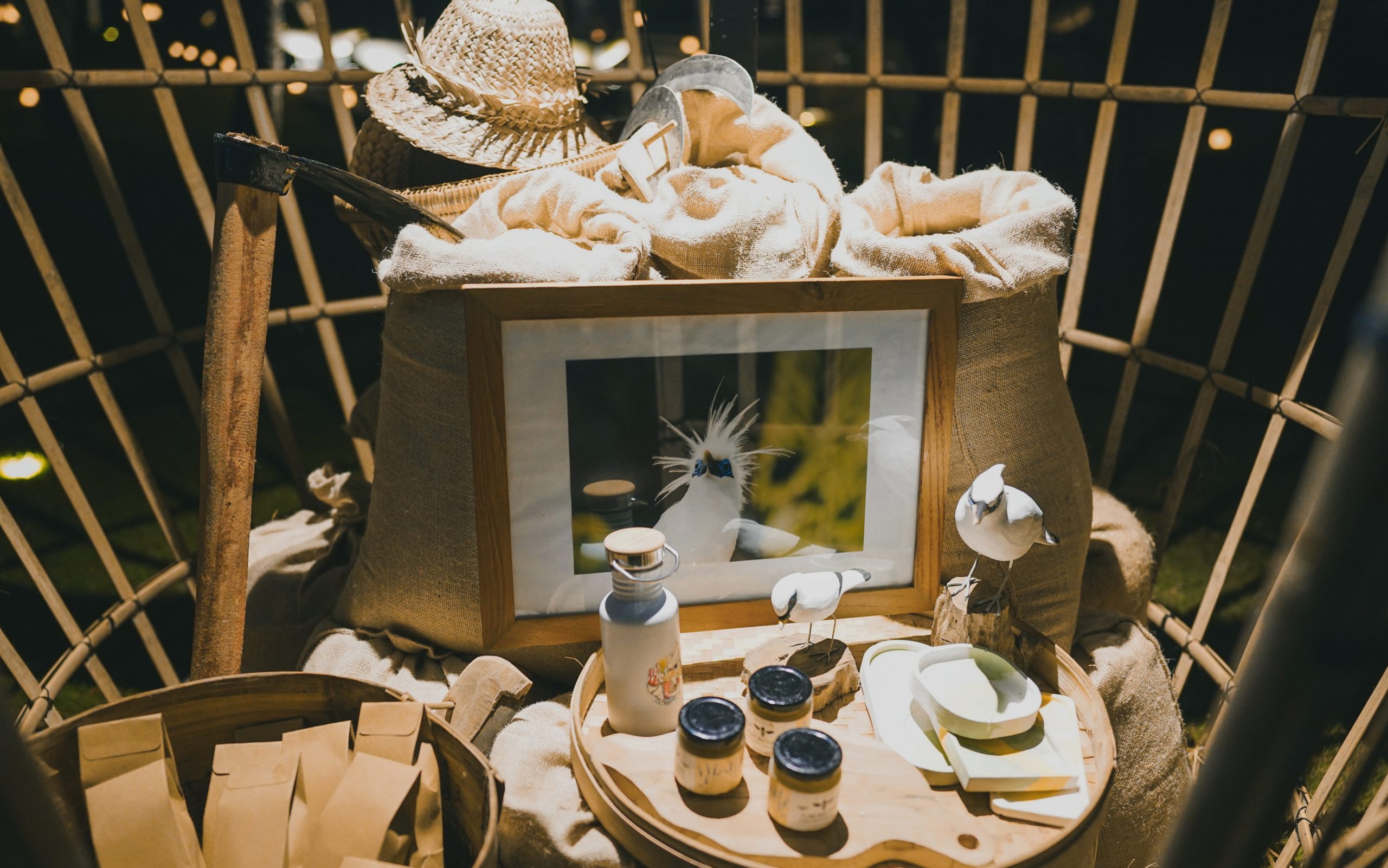 Begawan's farming project cultivates Mansur rice, one of the Balinese heritage rice varieties that is still preserved, after many of them have become extinct. Besides preserving a part of Balinese heritage, we are also committed to making every farming process organic, from planting to harvesting. We will serve several package options for our Balinese Mansur Rice: Bulk rice, birthday gift pack, blacu pouch, and rice gift pack.
---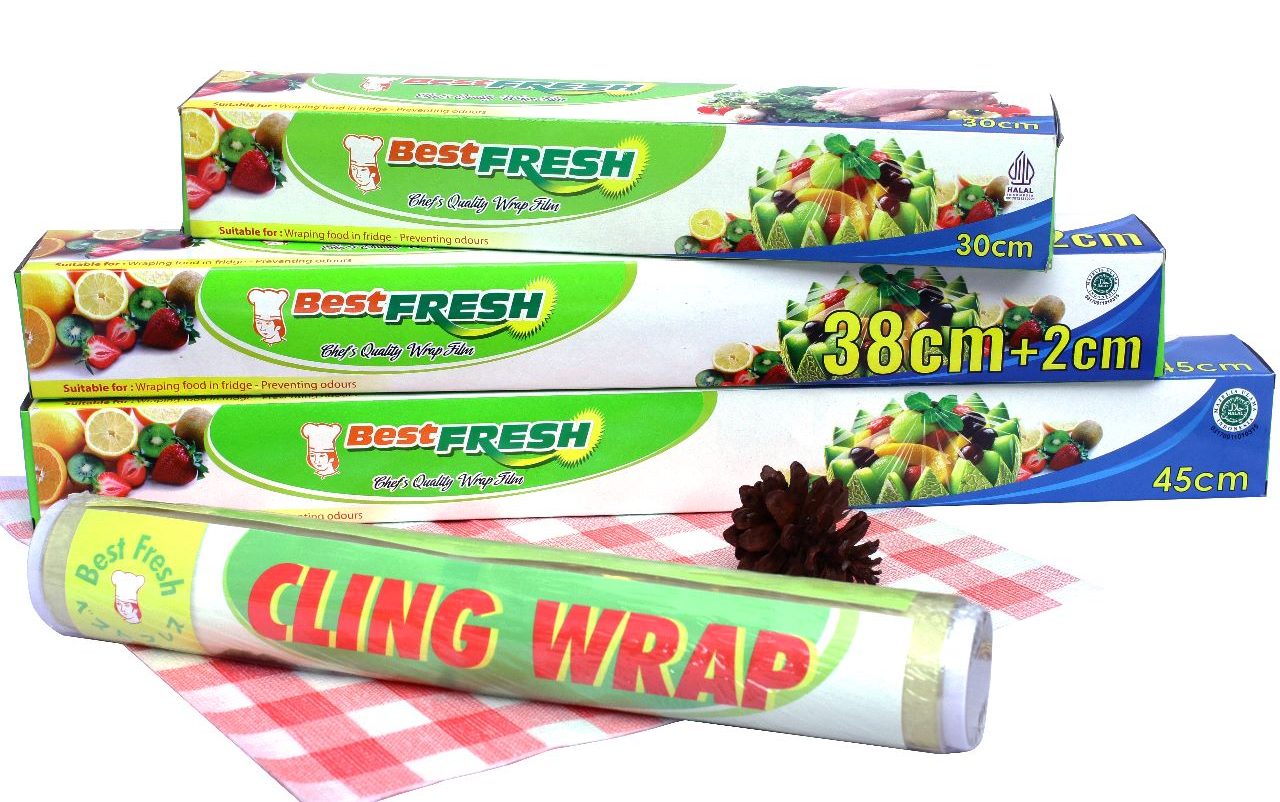 At Produk Altindon, you will find a wide range of Food Packaging products certified as Food Safe and Halal. These products are suitable for use in Kitchen & Production Areas as well as Service Areas. They cater to various industries including hotels, restaurants, cafes, and supermarkets. Produk Altindon ensures that their products meet the highest standards of safety and halal certification, making them ideal for your business needs.
---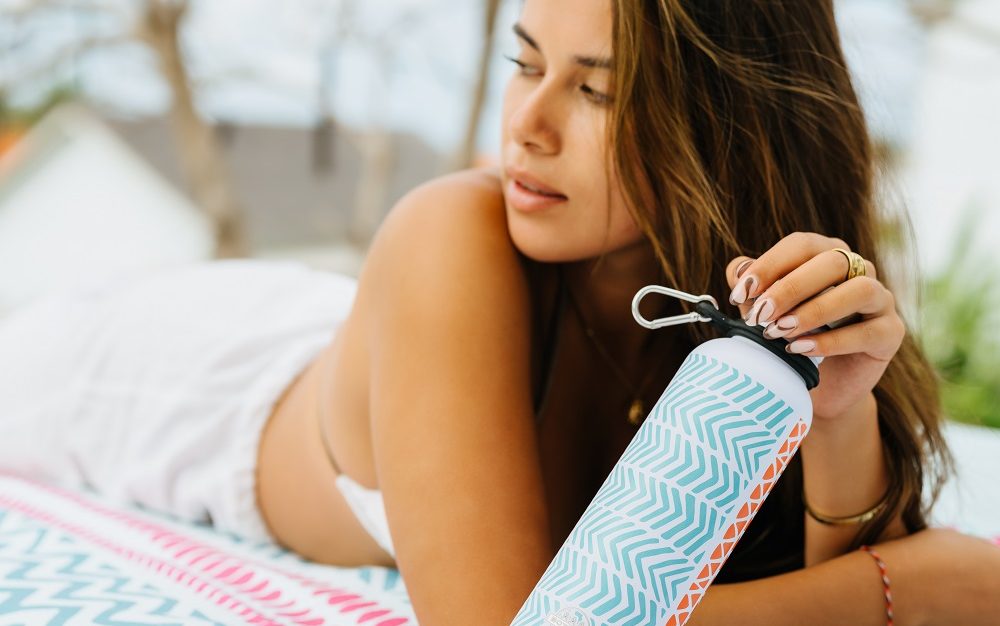 Introducing Bottles for Earth Bali, where they are dedicated to providing sustainable alternatives. They have made it their mission to reduce single-use plastic bottles by offering a variety of eco-friendly products such as tumblers, coffee cups, copper bottles, glass bottles, and Conscious towels made from recycled plastic.
---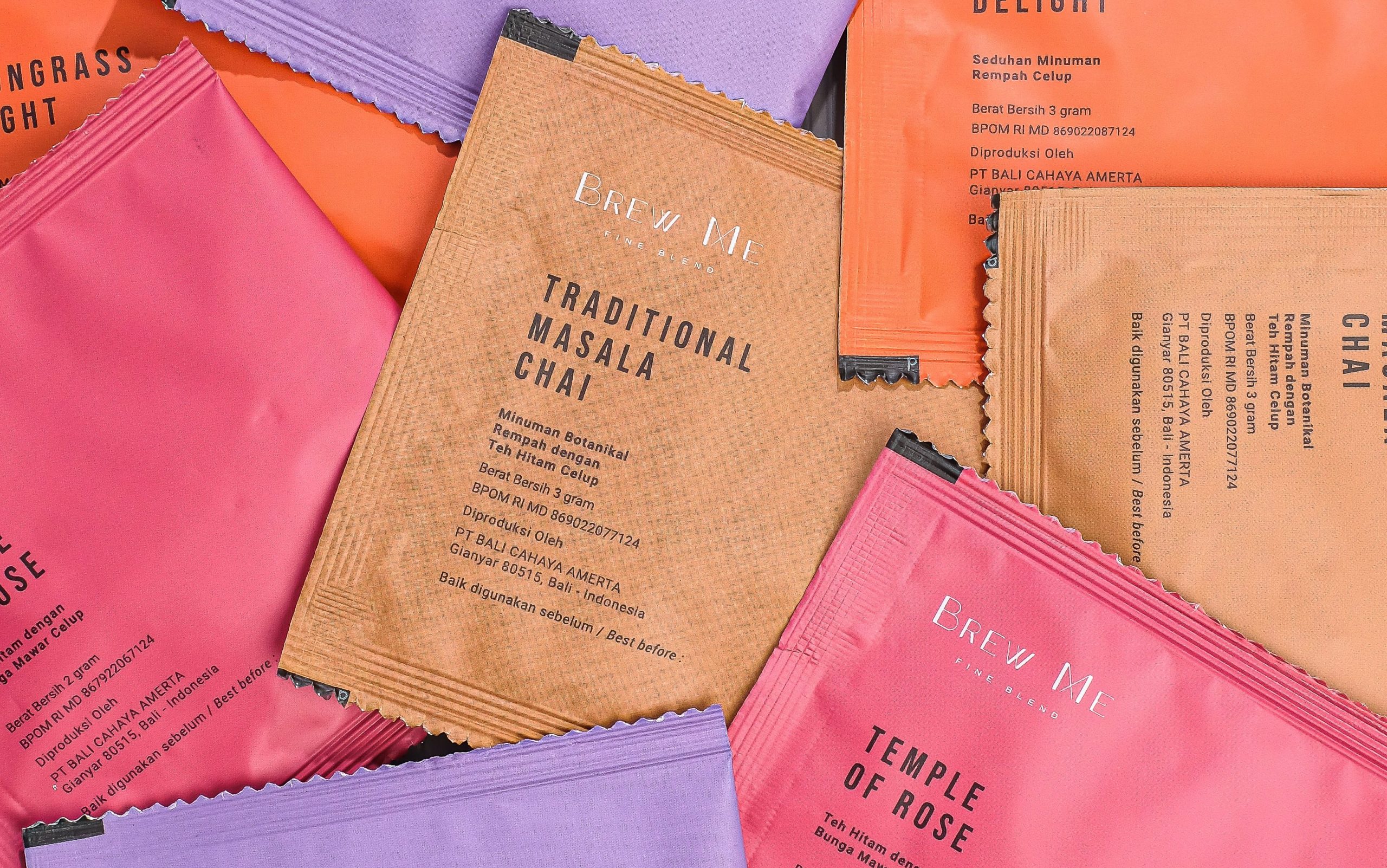 Discover Brew Me, a leading tea vendor established by Yudia Ayu in 2015. They are on a daily mission to bring you the finest organic teas sustainably. With their genuine passion and commitment, they proudly offer exceptional products to customers like you. Brew Me is driven by their concern for the environment and social welfare, making them an agent of positive change. Join them in their remarkable tea journey and experience the goodness of Brew Me.
---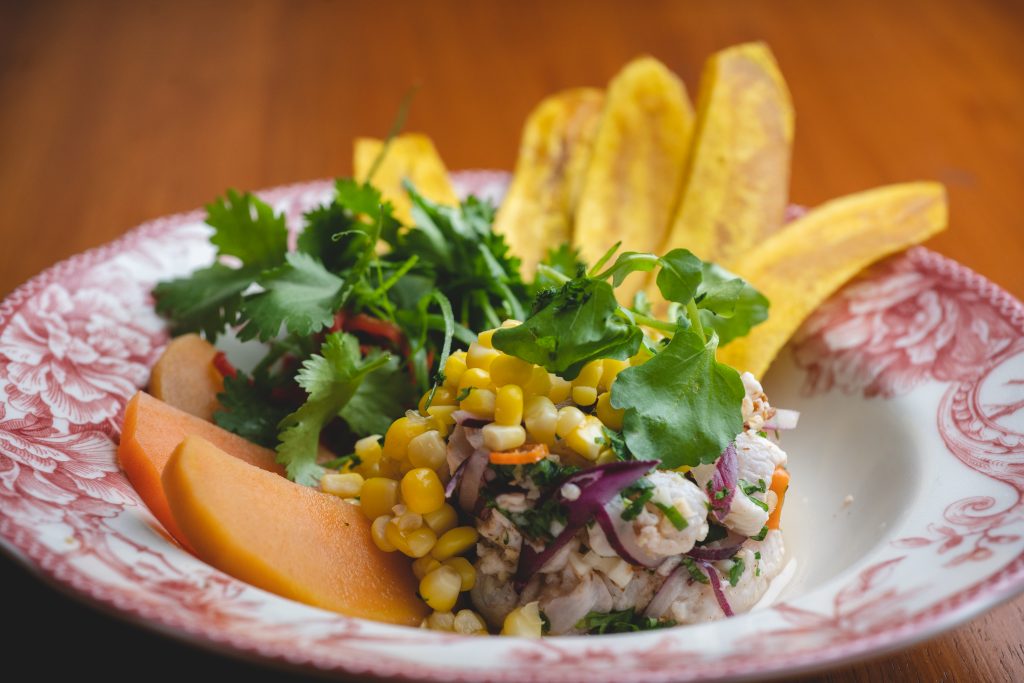 Caribe Restaurant and Bar invites you to savor the flavors of the Caribbean. Experience the vibrant and diverse cuisine of the region, bursting with deliciousness that will transport you to tropical paradise.
---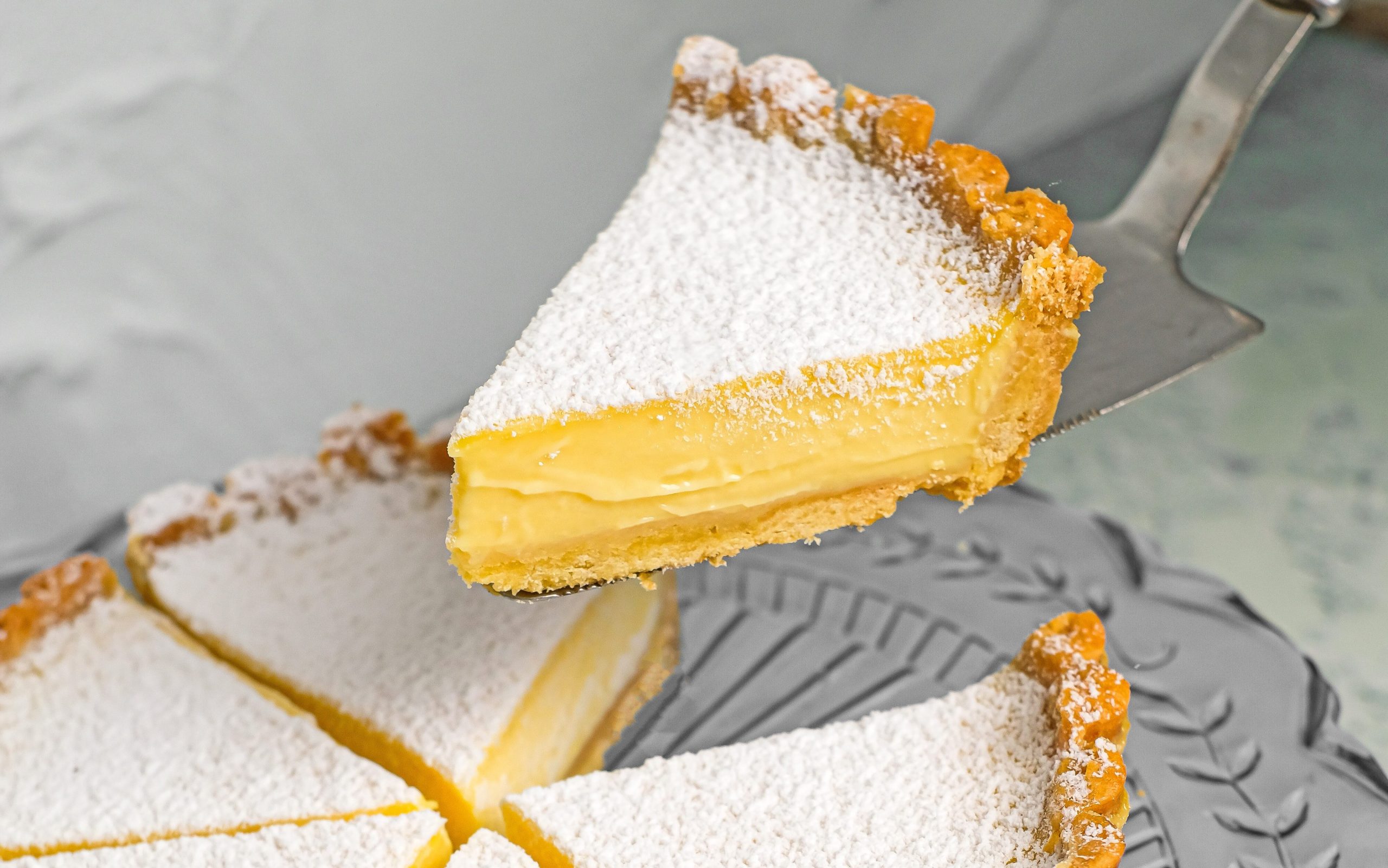 Savor the culinary delights at Casa Luna, the celebrated restaurant nestled in the heart of Ubud. With a reputation for its exceptional cooked food and artisan bakery since 1992, Casa Luna invites you to explore a delectable assortment of bread, pastries, cakes, and signature specialties. Indulge in the tantalizing flavors of Portuguese Egg Tarts and savory Sausage Rolls, among other mouthwatering options.
---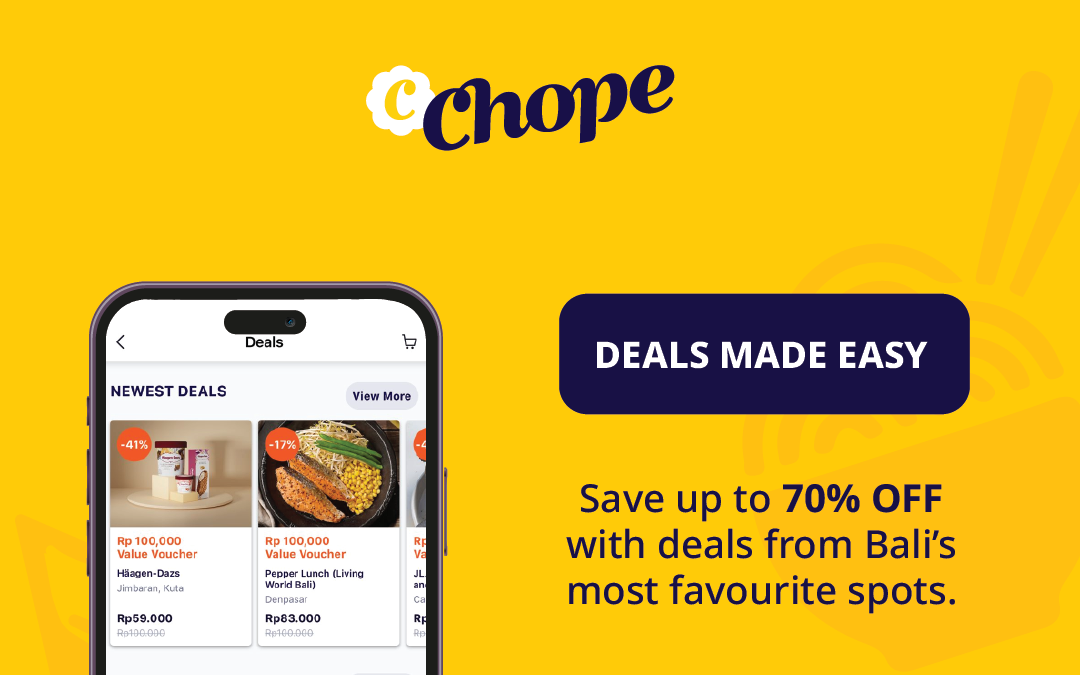 Discover the convenience of Chope, an exceptional real-time restaurant reservation platform connecting diners with a network of partner restaurants. Explore a world of delicious dining options and satisfy your cravings with ease through our reliable reservation system. Uncover exclusive deals and enjoy incredible savings while indulging in the finest culinary experiences.
---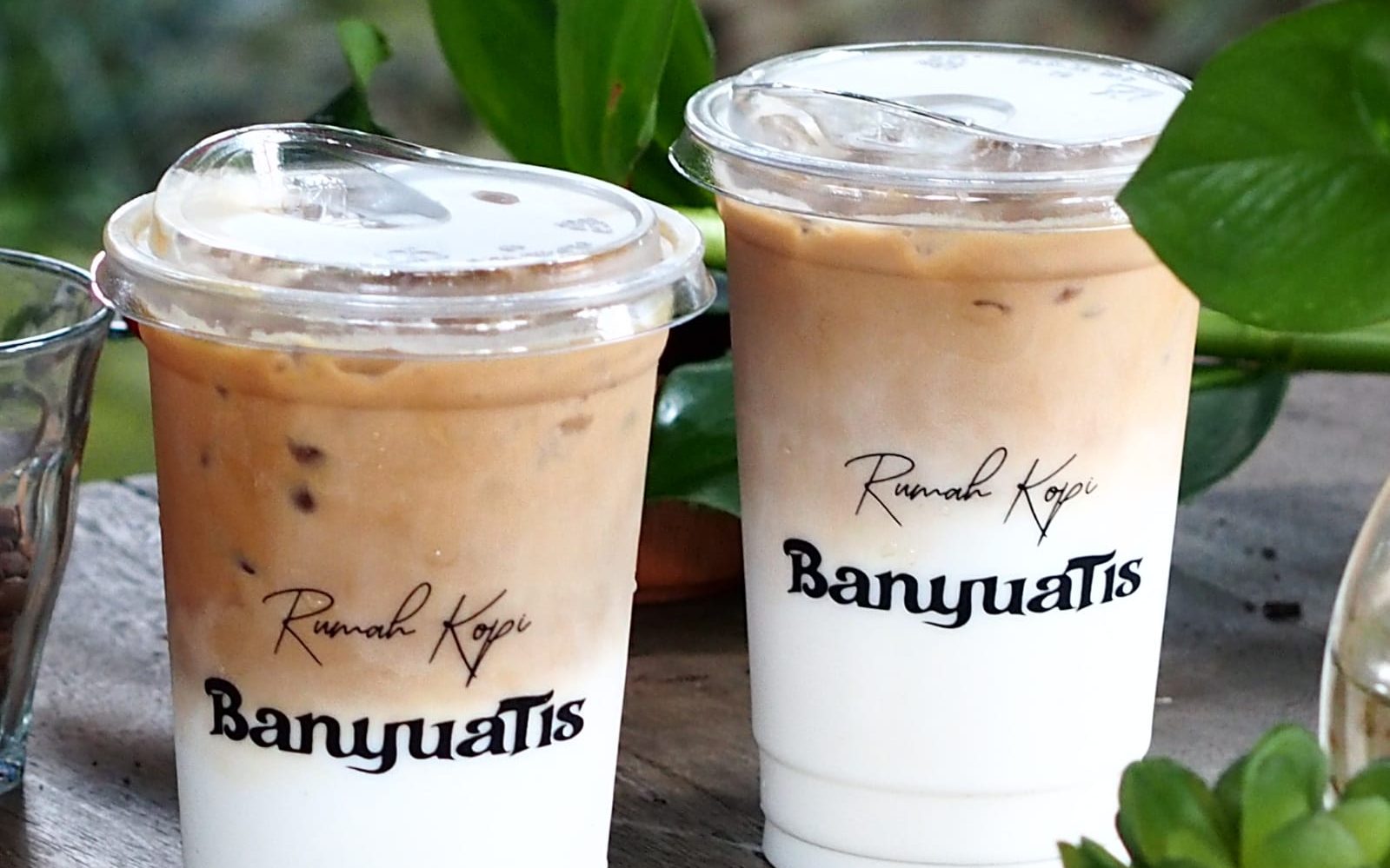 Indulge in the true essence of Bali with Coffee Banyuatis, a purveyor of exceptional Balinese coffee. From traditional Kopi Bali to exquisite specialty lattes, each sip transports you on a sensory journey through the vibrant coffee culture of the island. Awaken your taste buds and immerse yourself in the magic of Balinese coffee with our exceptional brews.
---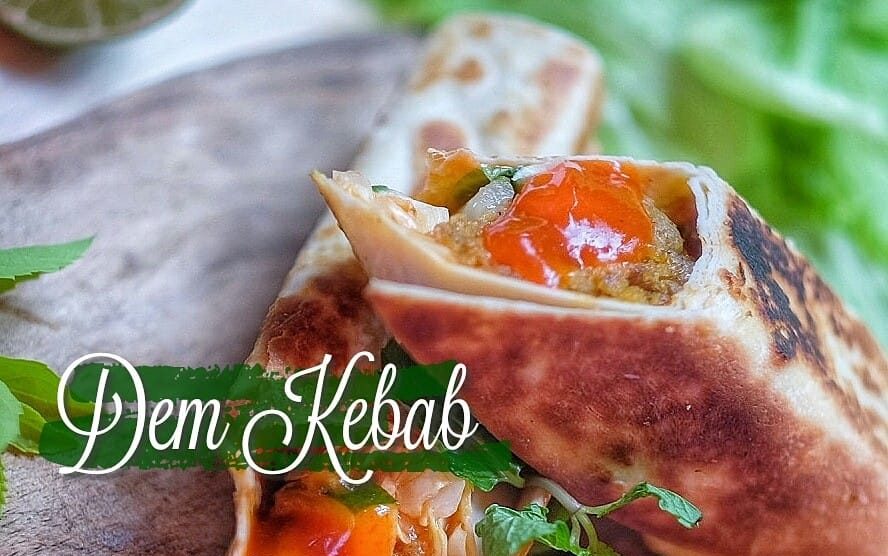 Dem Kebab offers a mouthwatering selection of kebabs and street food delights that can be found at various food festivals in Bali. Indulge in their flavorful creations and experience the vibrant culinary scene of the island.
---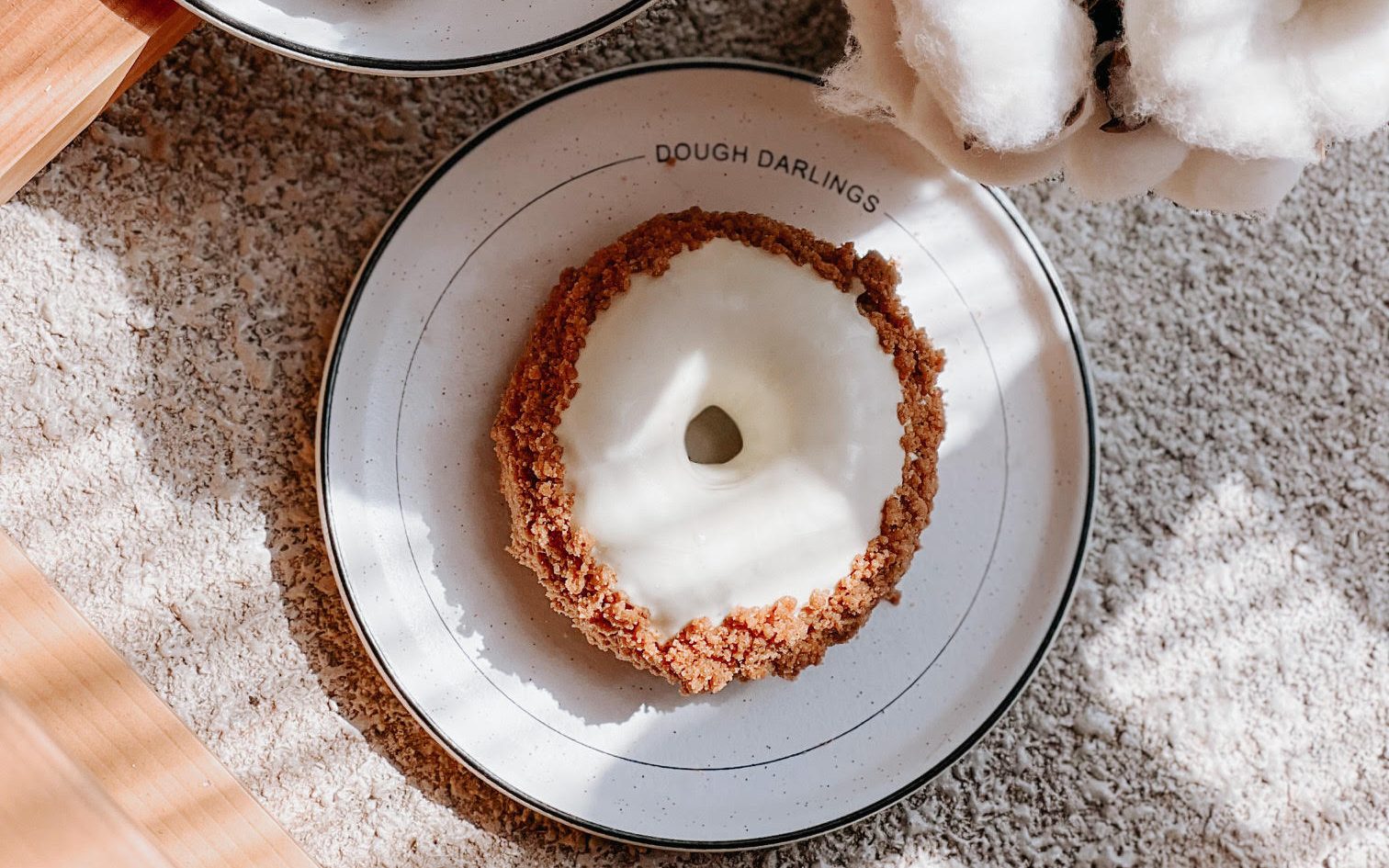 Dough Darlings presents handcrafted artisanal doughnuts that are simply irresistible. With outlets located in Canggu, Jimbaran, Ubud, Seminyak, and Jakarta, you can satisfy your doughnut cravings and indulge in these delectable treats.
---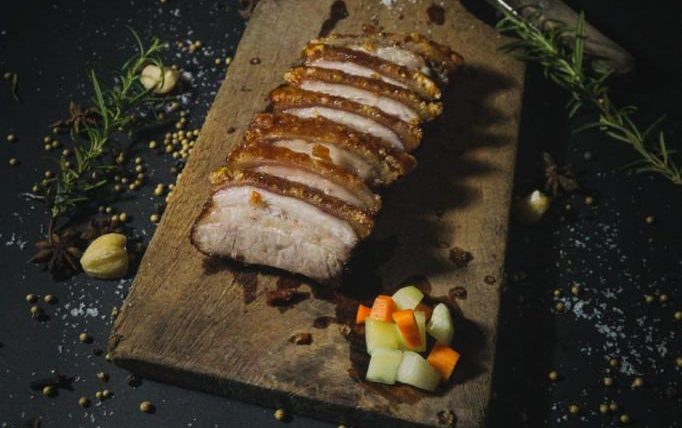 Indulge in the succulent crispy pork belly complemented by our homemade sauce, alongside mouthwatering satay pork. Experience a burst of flavors that will tantalize your taste buds.
---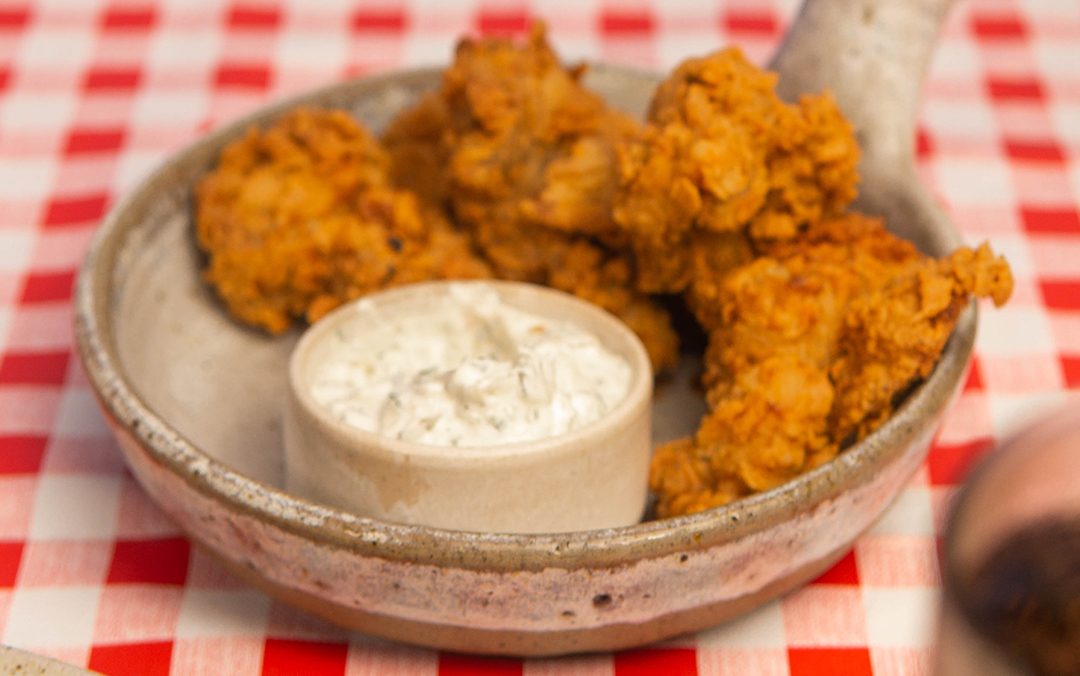 Experience a new era of comfort food at FLOCK, a dynamic company redefining culinary delights. FLOCK elevates classic American-inspired dishes and nostalgic meals to new heights. With a focus on locally sourced ingredients, their innovative chef combines traditional flavors with modern techniques and bold imagination.
---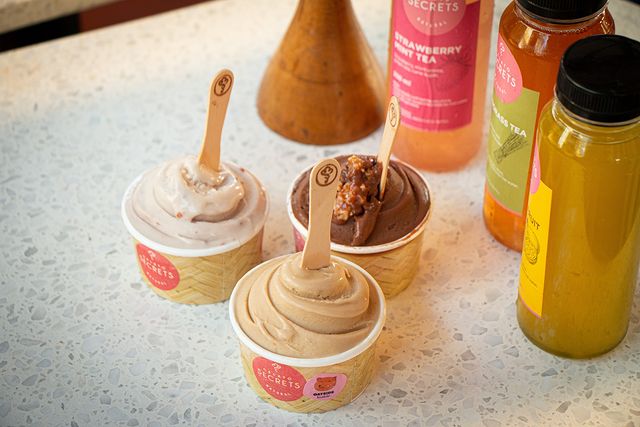 Cool down and indulge in the creamy goodness of Gelato Secret's irresistible gelato. Discover a world of flavors, from traditional Italian staples to innovative creations featuring the vibrant tastes of Bali. Treat yourself to the ultimate gelato experience at Gelato Secret, where every scoop is a moment of pure delight.
---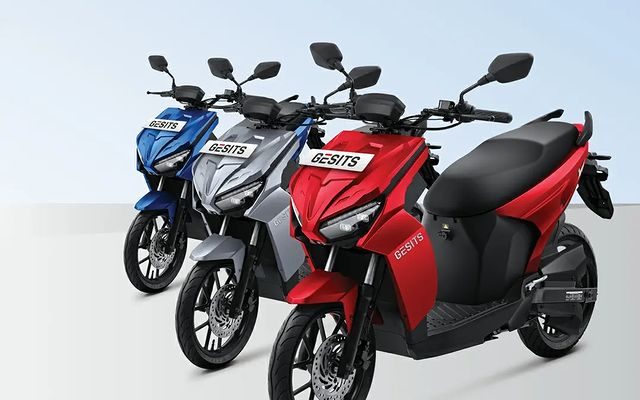 The Gesits Electric Motor stands as a remarkable creation of the Indonesian nation, deserving of utmost admiration. With its groundbreaking electric-powered technology, Gesits emerges as a primary solution to combat the pressing issue of air pollution in Indonesia.
---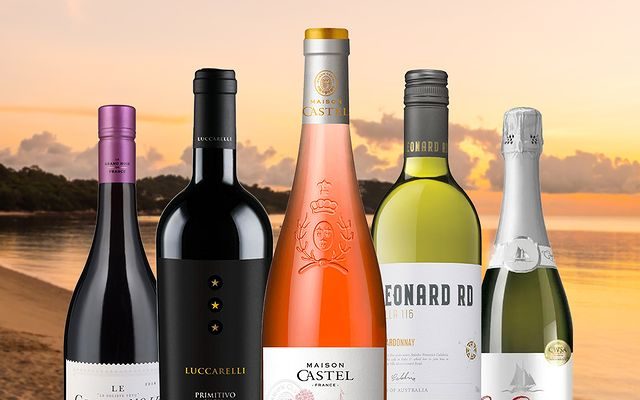 Discover the world of exquisite wines with Go Drinks. Go Drinks aims to provide customers with the finest selection at fair prices, enabling them to partake in life's best moments. With over 25 years of experience, Go Drinks prioritizes quality, community, and sustainable practices, sourcing products meticulously from exceptional suppliers and fostering relationships with renowned vineyards. Experience the art of fine wine and the joy it brings with Go Drinks. Cheers to the good life!
---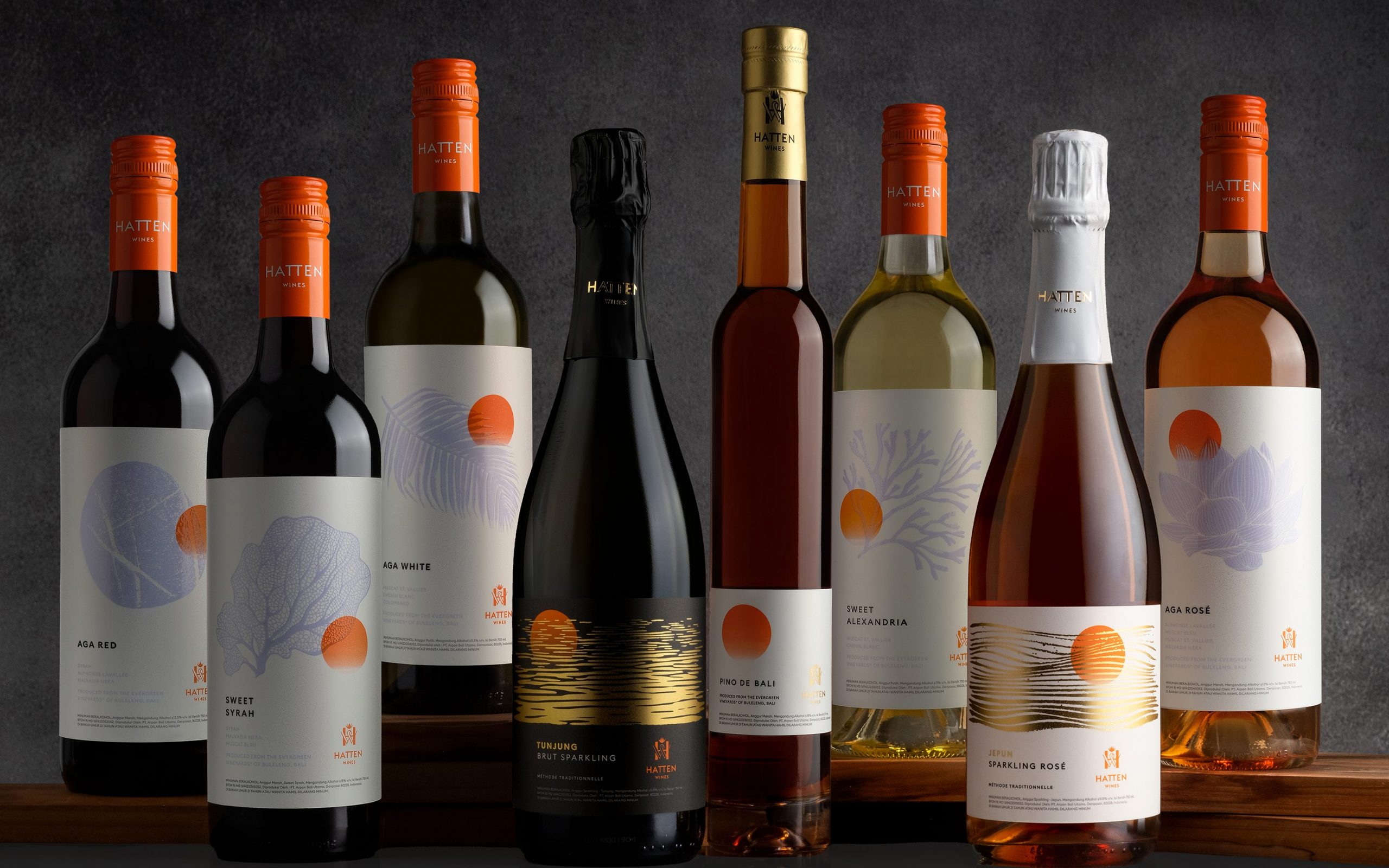 Discover the extraordinary wines of Hatten Winery! Delight in the exceptional flavors and craftsmanship of Bali's esteemed winery. Explore a diverse selection of premium wines, from refreshing whites to bold reds, each bottle showcasing the passion and dedication of Hatten Winery.
---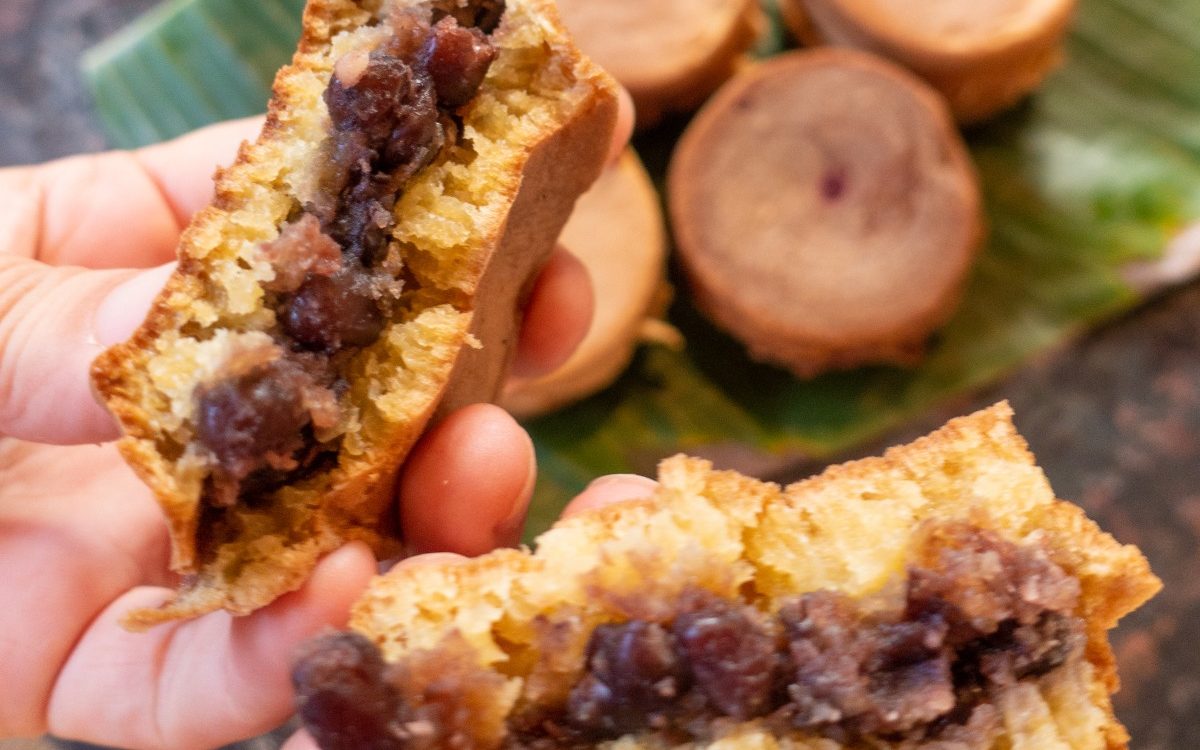 Ikushima Store brings you authentic Japanese fermented miso, seasonings, and foods made with them. Experience the traditional flavors of Japan and enhance your culinary creations with their premium products.
---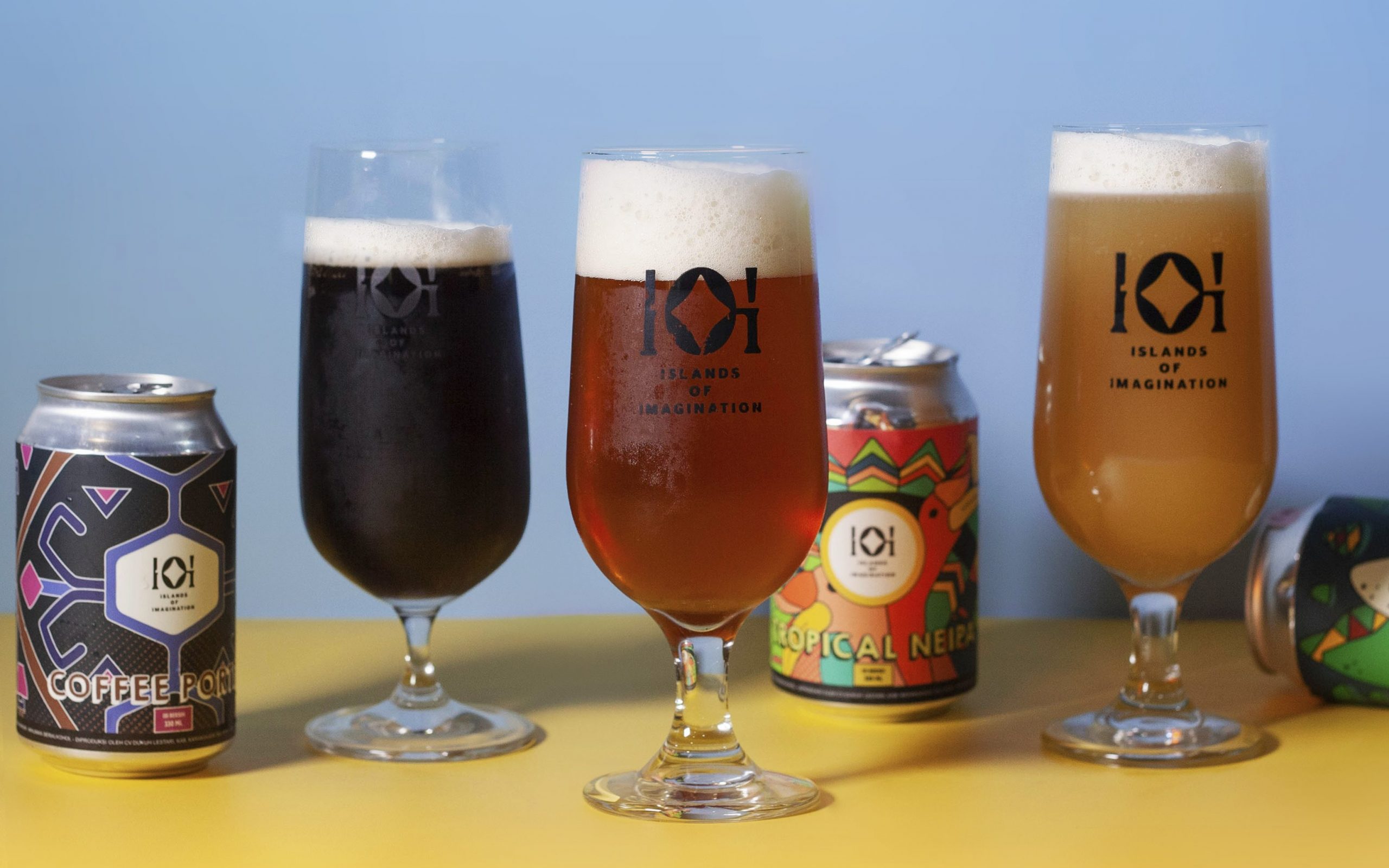 IOI presents an exceptional craft beer experience with its delectable brews created in small batches and infused with innovation. Embracing the essence of Indonesia, IOI combines local produce, elements, and diverse cultures to craft a unique and exciting range of beers. With every sip, embark on a flavorful journey that tells a captivating story.
---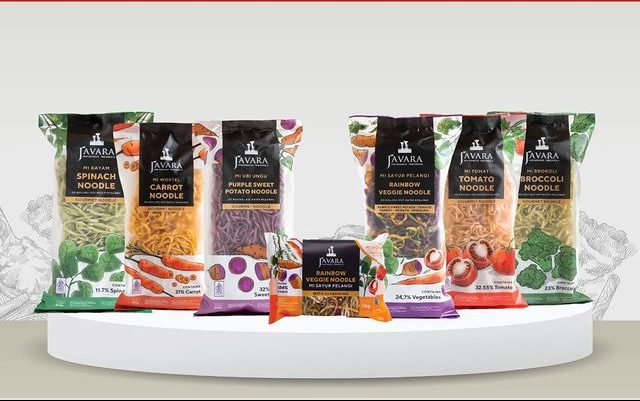 Javara & Seniman Pangan, a leading enterprise of PT Kampung Kearifan Indonesia, is dedicated to preserving Indonesia's rich food biodiversity heritage by bringing it to the forefront of the national and international markets. Working closely with farmers, foragers, fishers, and food artisans, Javara offers a diverse selection of natural, organic, and artisanal food products sourced directly from different regions of the Indonesian archipelago. Each product is carefully developed hand in hand with the food producers, ensuring origin specificity and traceability. Discover the vibrant flavors and cultural richness of Indonesia at Javara & Seniman Pangan's stall.
---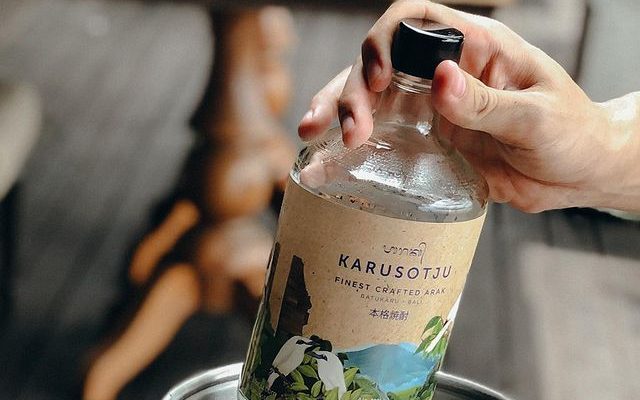 Discover the essence first with Karusotju, Indonesia's inaugural locally distilled shochu showcasing the flavors of yam. Elevating local spirits to new heights, independent companies have crafted premium, safer options for cocktail enthusiasts. Embracing the Japanese tradition, Karusotju's single-phase distillation technique captures the essence of excellence from alcohol fermentation.
---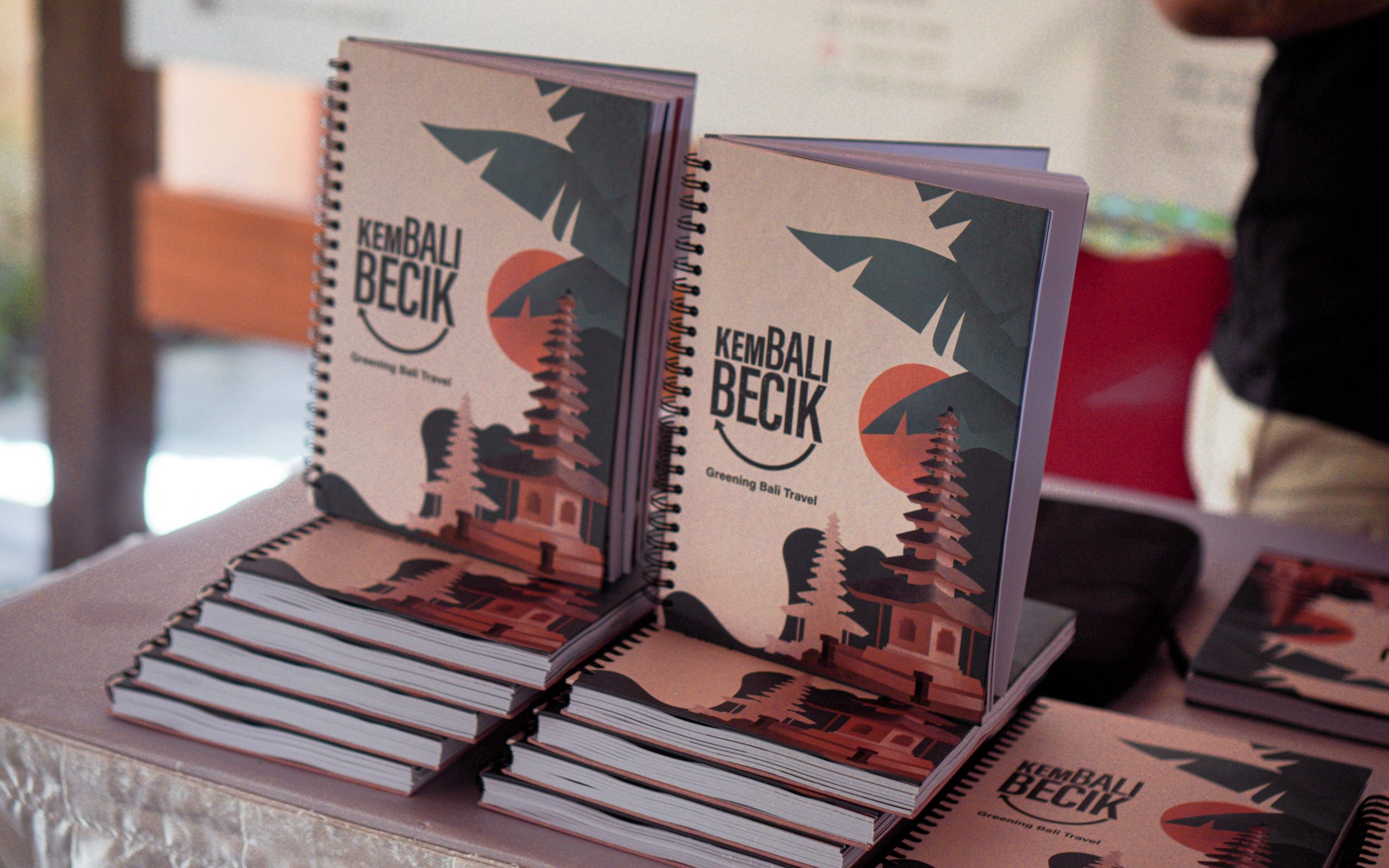 KemBali Becik is a collaborative initiative comprising NGOs, businesses, government, and civil society, dedicated to promoting greener and more sustainable travel in Bali. By encouraging businesses to commit to our sustainability pledge and connecting tourists with relevant resources, we strive to create a more sustainable travel experience.
---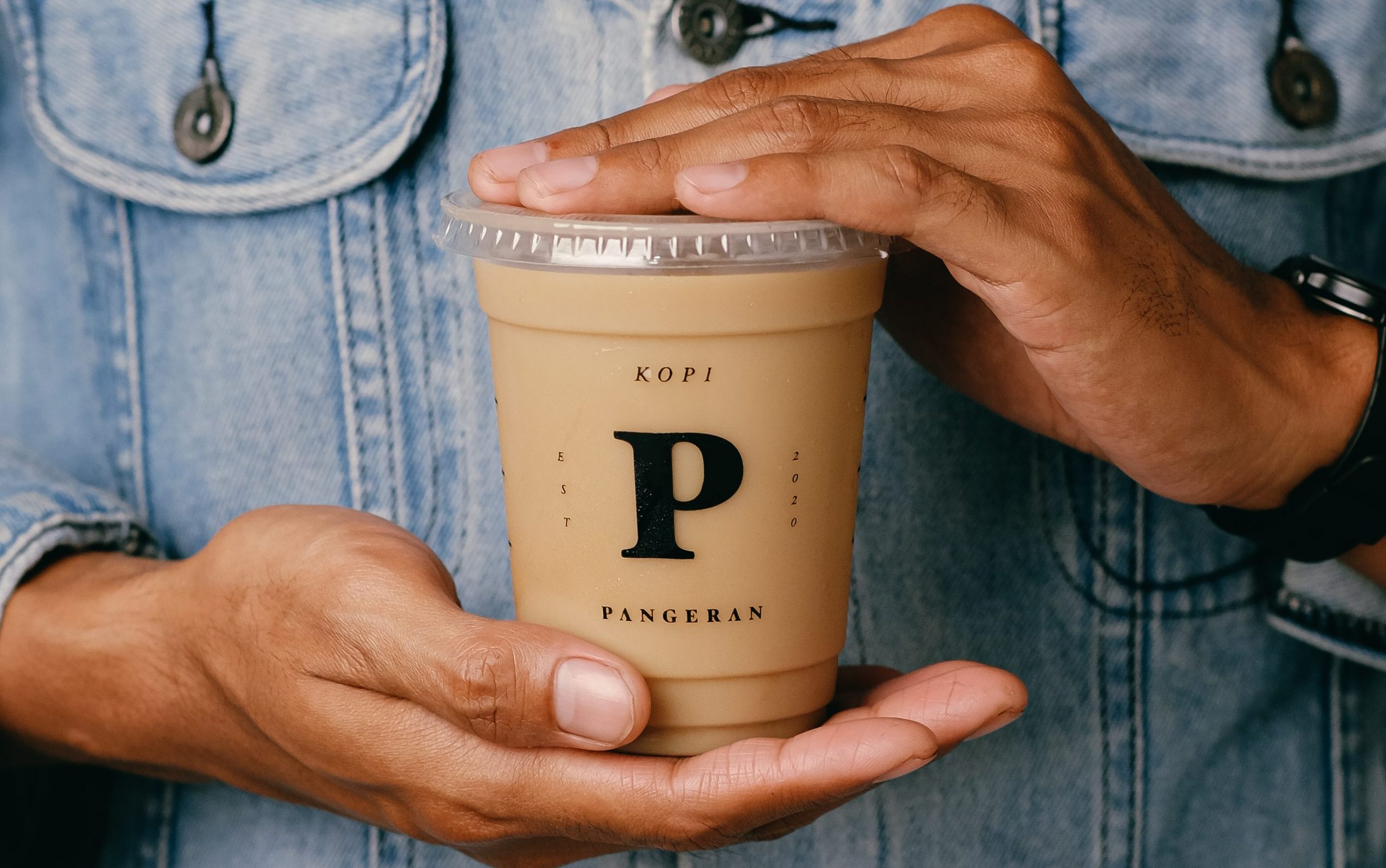 Experience the true taste of Bali with Kopi Pangeran! Visitors are invited to join Kopi Pangeran's stall and discover their exceptional coffee blends made from handpicked 100% Arabica beans and pure palm sugar. Indulge in their signature creations like Pangeran Charles, Pangeran Rumeo, and more. Non-coffee options are also available, featuring premium ingredients. Kopi Pangeran offers friendly service, a welcoming atmosphere, and affordable prices, ensuring that everyone can enjoy their offerings.
---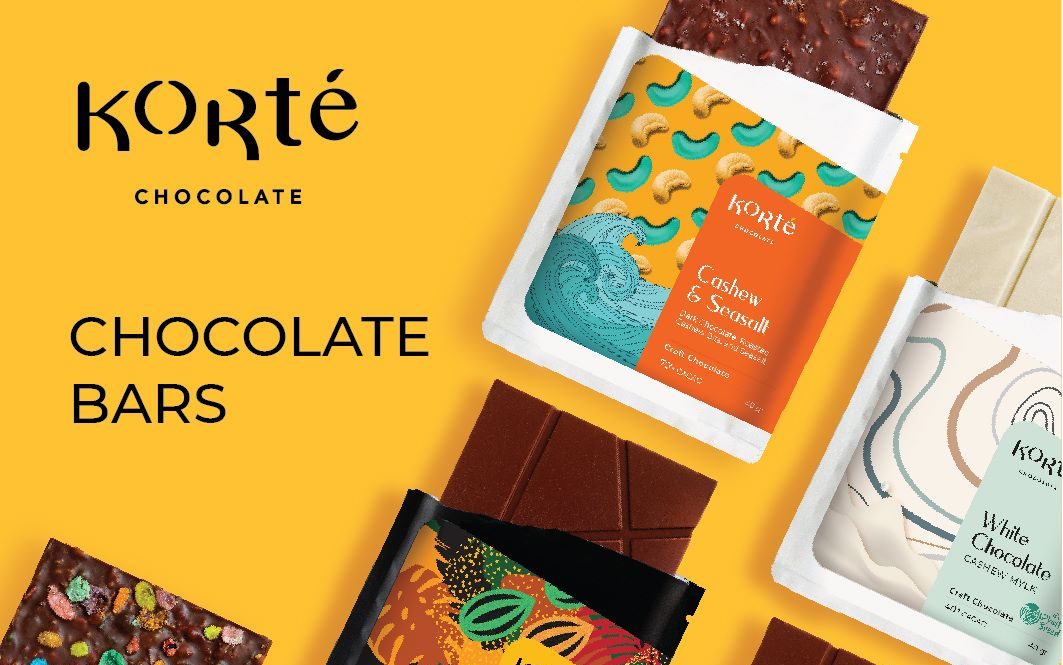 Experience the exquisite flavors of Korté Chocolate, the ultimate chocolate powder sourced from multiple origins and crafted for drinks, ganaches, and baking. At their stall, discover the pinnacle of chocolate craftsmanship with Korté Chocolate. Elevate your taste buds and savor the divine creations that will delight your senses.
---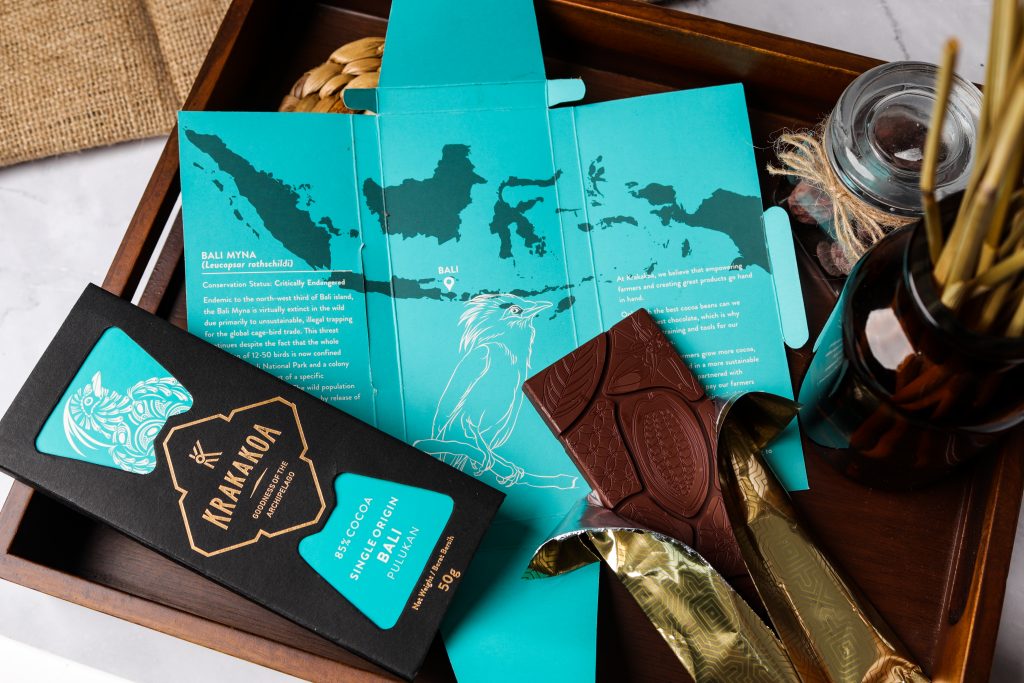 Discover the sweet world of Krakakoa chocolate products. Made with organically-grown cacao beans sourced directly from Indonesian small farms practicing sustainable farming methods, Krakakoa offers a diverse range of indulgent treats. From farmer-to-bar chocolates showcasing authentic Indonesian flavors to delectable chocolate snacks and beverages, there's something for every chocolate lover.
---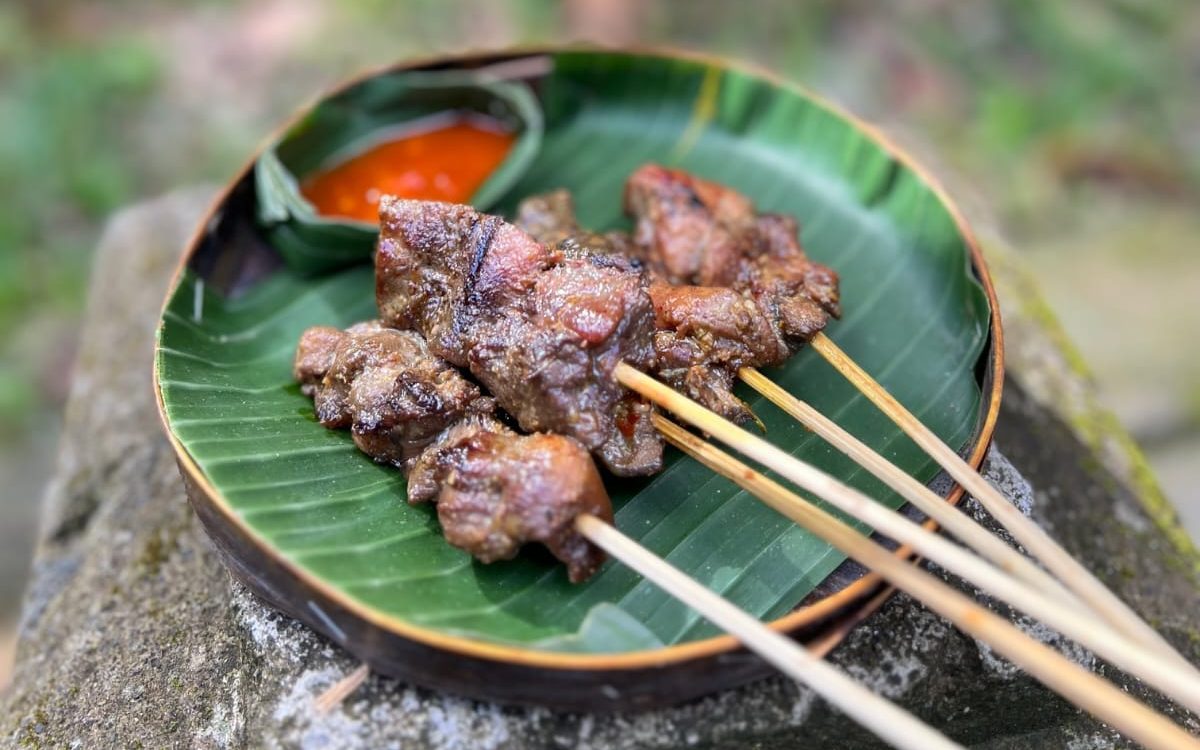 Savor the freshness of our squid satay and marlin satay, prepared with our original recipe since 1990. Enjoy affordable and delicious skewers infused with a whole lot of love.
---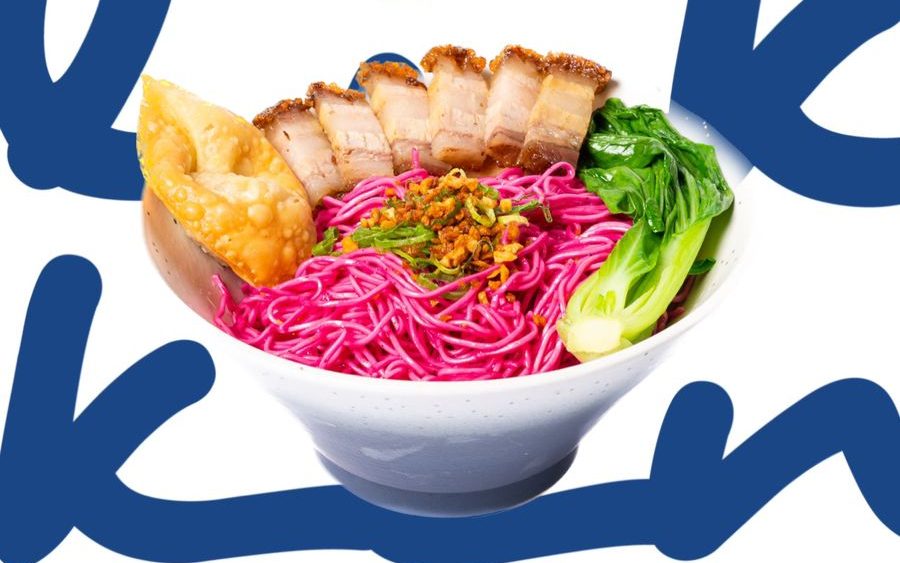 Get a taste of Hong Kong at our noodle food stall! Explore a delightful selection of Hong Kong-inspired dishes, featuring the famous Cha Chaan Teng classics and more. From fragrant noodle soups to savory stir-fried delights, our menu is designed to transport you to the bustling streets of Hong Kong.
---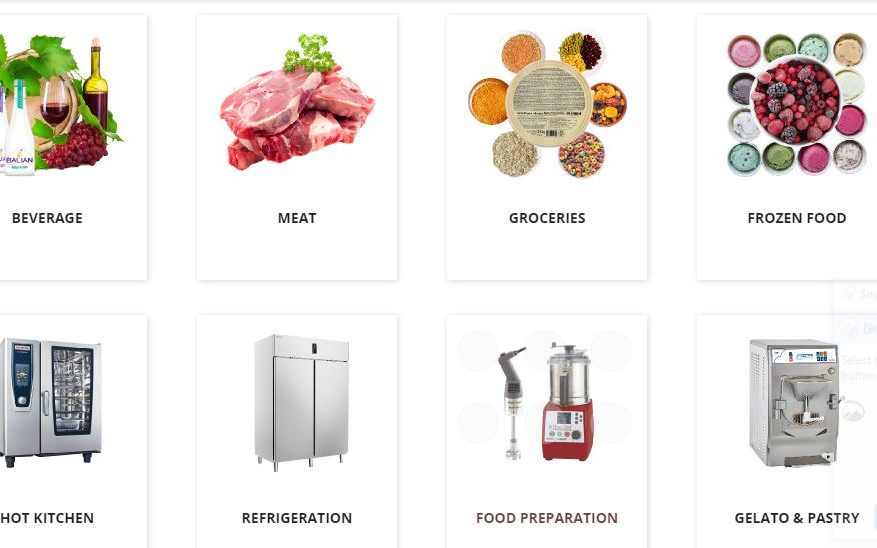 As a pioneer in storage and distribution of temperature-sensitive food products, Lotus Food Services brings you a wide range of premium offerings. From international wines and beverages to top-notch kitchen equipment, frozen dessert essentials, chef apparels, glassware, and spa ingredients, they cater to the evolving needs of the Indonesian hospitality industry.
---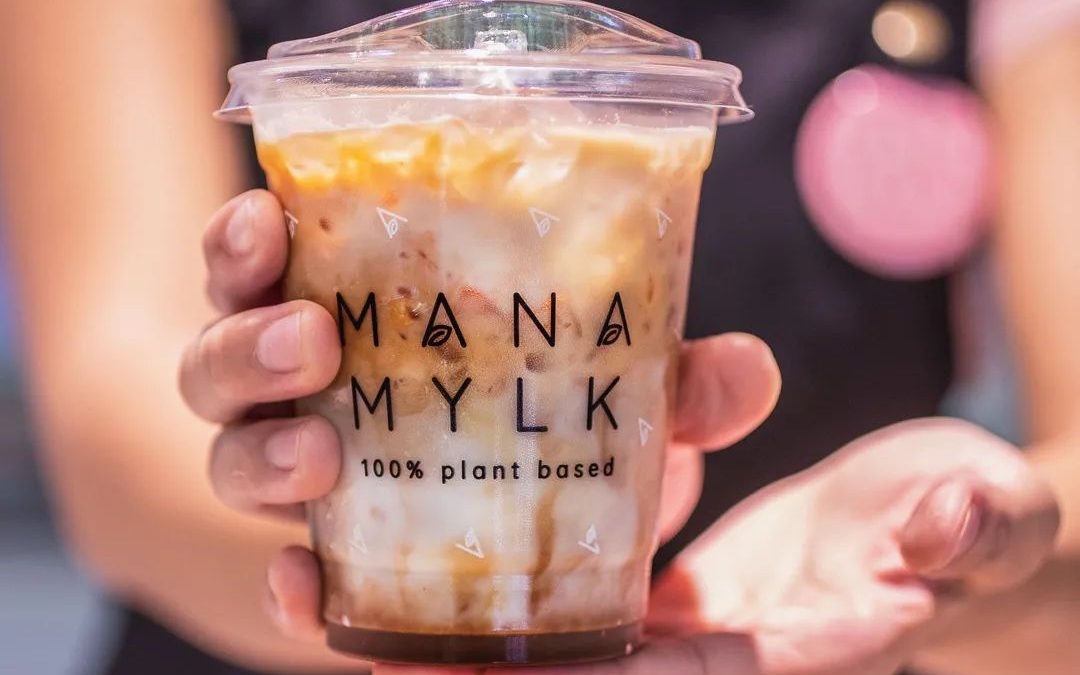 Join MANAMYLK at their stall to discover the goodness of plant-based delights. They provide a range of plant-based milk, cream, and vegan snacks, all available since 2019 from their collaborative space in Sanur. Embrace a healthier lifestyle with Manamylk's delicious and nutritious options.
---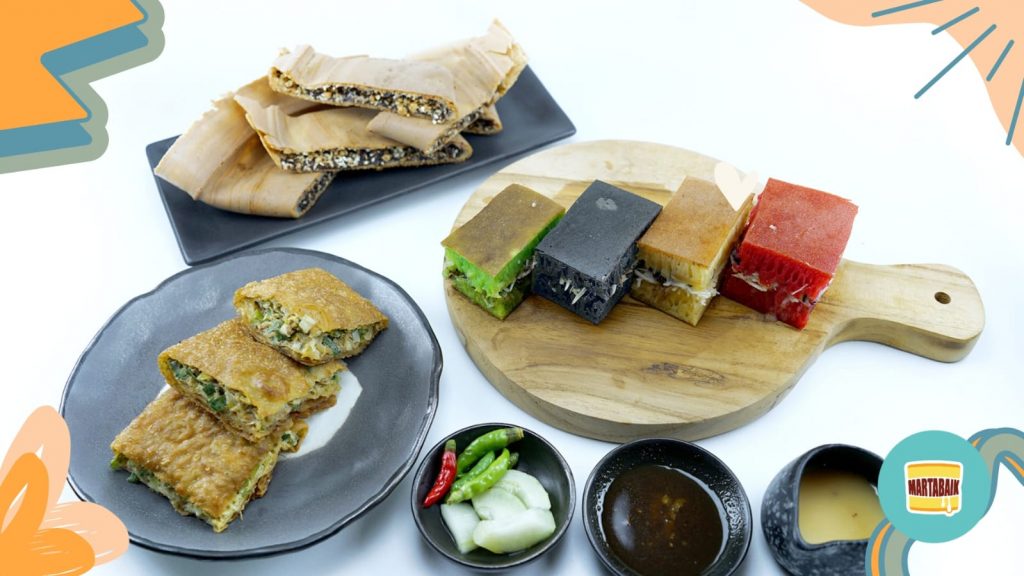 Experience the best of Indonesian traditional dessert at Martabaik. Indulge in their meticulously crafted Martabak Terbaik, made with carefully selected ingredients and a secret recipe that adds a special touch. Each bite offers a delightful combination of texture and flavor, creating a unique and satisfying sensation. Martabaik is your gateway to pure happiness in every bite.
---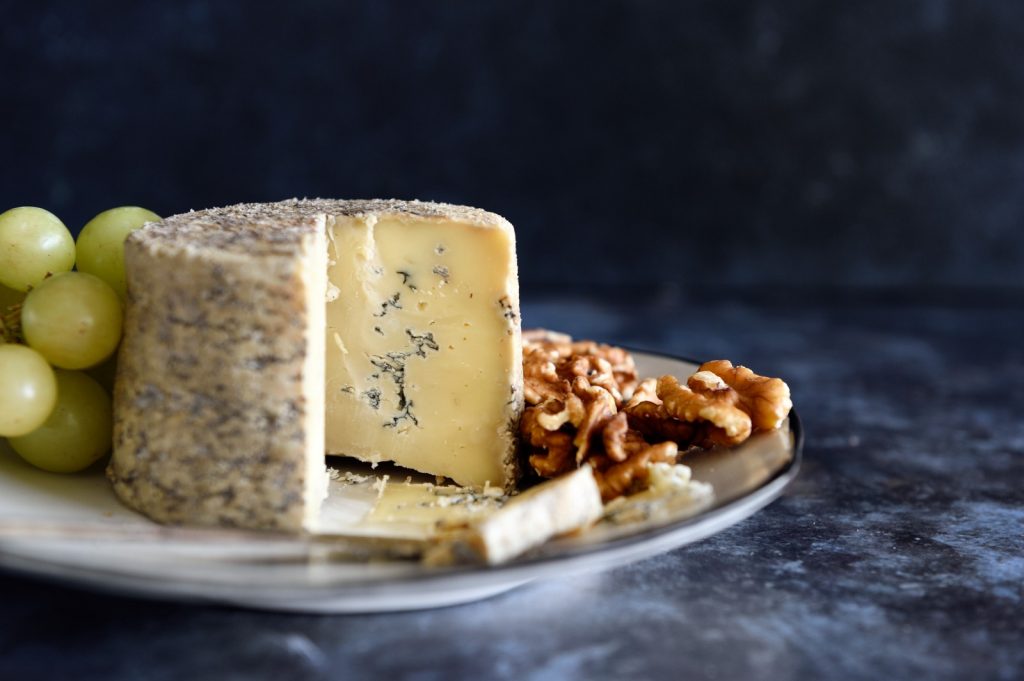 Indulge your taste buds with the exquisite offerings of Mazaraat Artisan Cheese. This family-owned business takes pride in crafting exceptional cheese using traditional methods and the finest cow's and goat's milk. With a meticulous focus on quality, each batch of cheese is lovingly handcrafted to perfection. Mazaraat goes beyond the ordinary, infusing their creations with Indonesian flavors and ingredients, creating a unique and delightful culinary experience. Step into the world of Mazaraat's cheese creations and discover the perfect harmony of tradition and innovation. Join us and savor the richness and distinctiveness of Mazaraat's artisanal cheeses.
---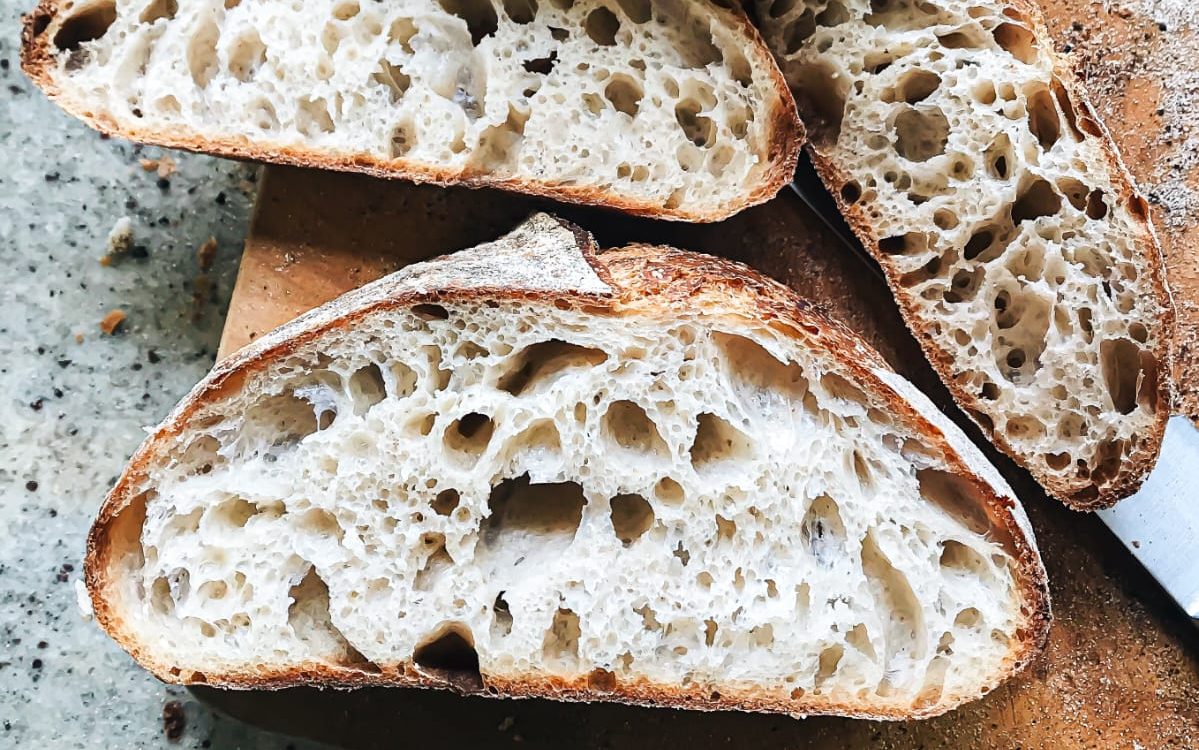 Visit MENTEGA BAKEHOUSE's stall at the festival and discover the love of baking from the heart of Ubud, Bali. Indulge in their exquisite French-inspired breads and pastries, crafted with fine ingredients and traditional methods. Experience the exceptional taste of MENTEGA's signature baked goods, including sandwiches, salads, and desserts. Join us at the festival and treat yourself to a delightful culinary experience at MENTEGA BAKEHOUSE.
---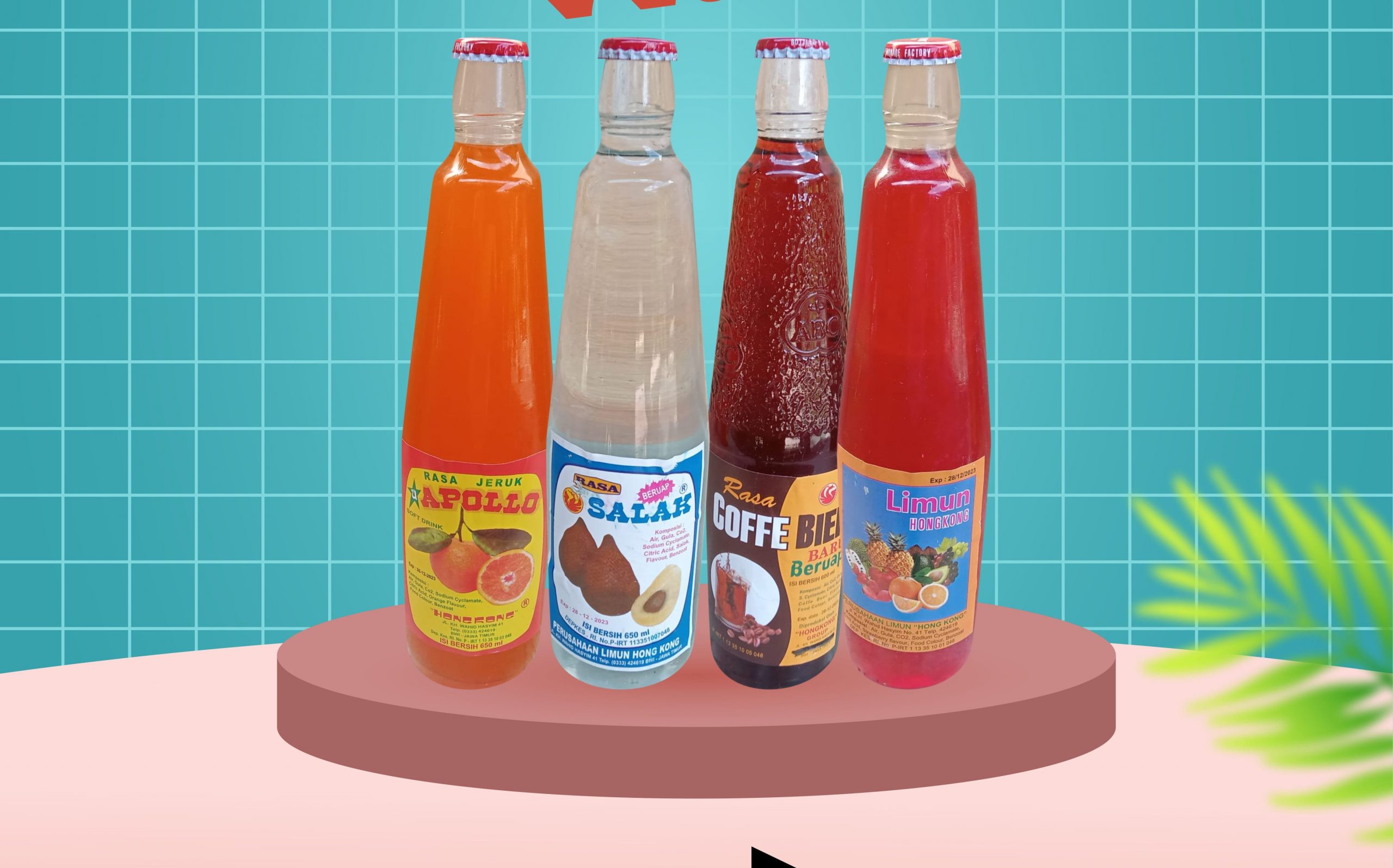 Supported by Bali Airport, Minuman Jadoel is a small business that offers a variety of drinks that were popular in Indonesia during the 90s. Take a nostalgic sip and relive the flavors of the past.
---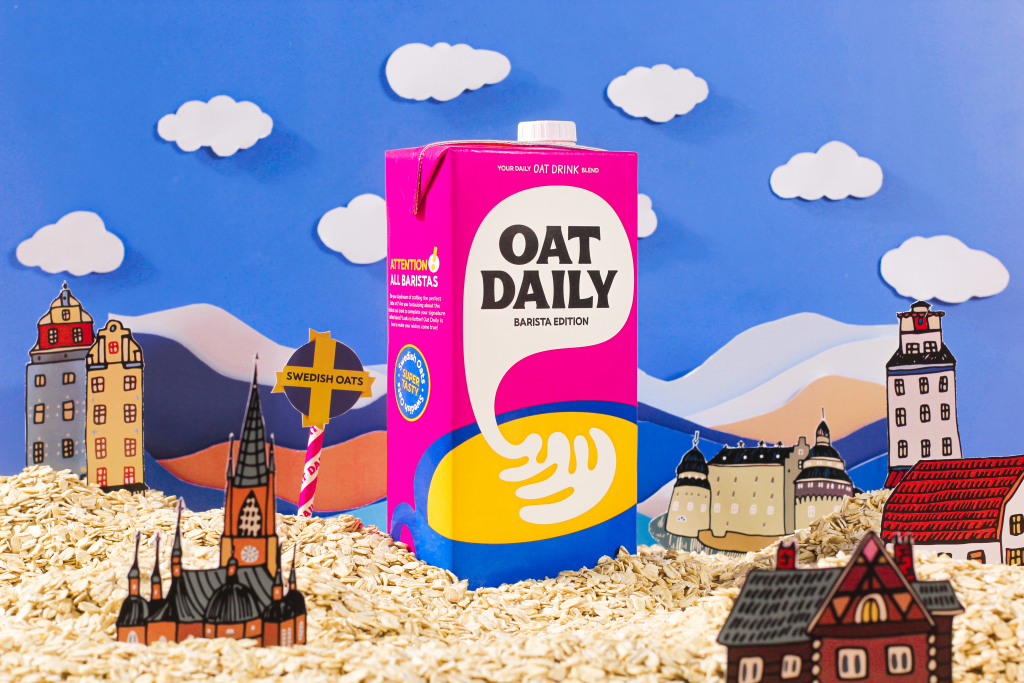 Discover the benefits of Oat Daily at their stall. Oat Daily provides affordable and effective oat products that are enjoyable to consume, easy to incorporate into your routine, and most importantly, deliver results. Experience the convenience and effectiveness of Oat Daily, so you can focus on enjoying life's more exciting moments.
---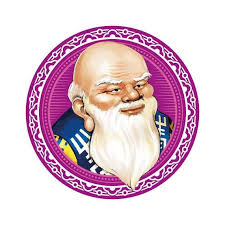 Discover the diverse range of products offered by OT at their stall. As a consumer goods company, OT is dedicated to providing everyday essentials that meet the highest standards of quality and production. While maintaining the traditional health drink that made them renowned, OT has evolved into a modern enterprise that upholds positive values and integrity. From food and beverages to personal care items, OT's products have become integral to the lives of Indonesian consumers.
Don't miss the opportunity to explore their showcased drinks, including Prost Beer, Anggur Merah Orang Tua, and more, at the Ubud Food Festival.
---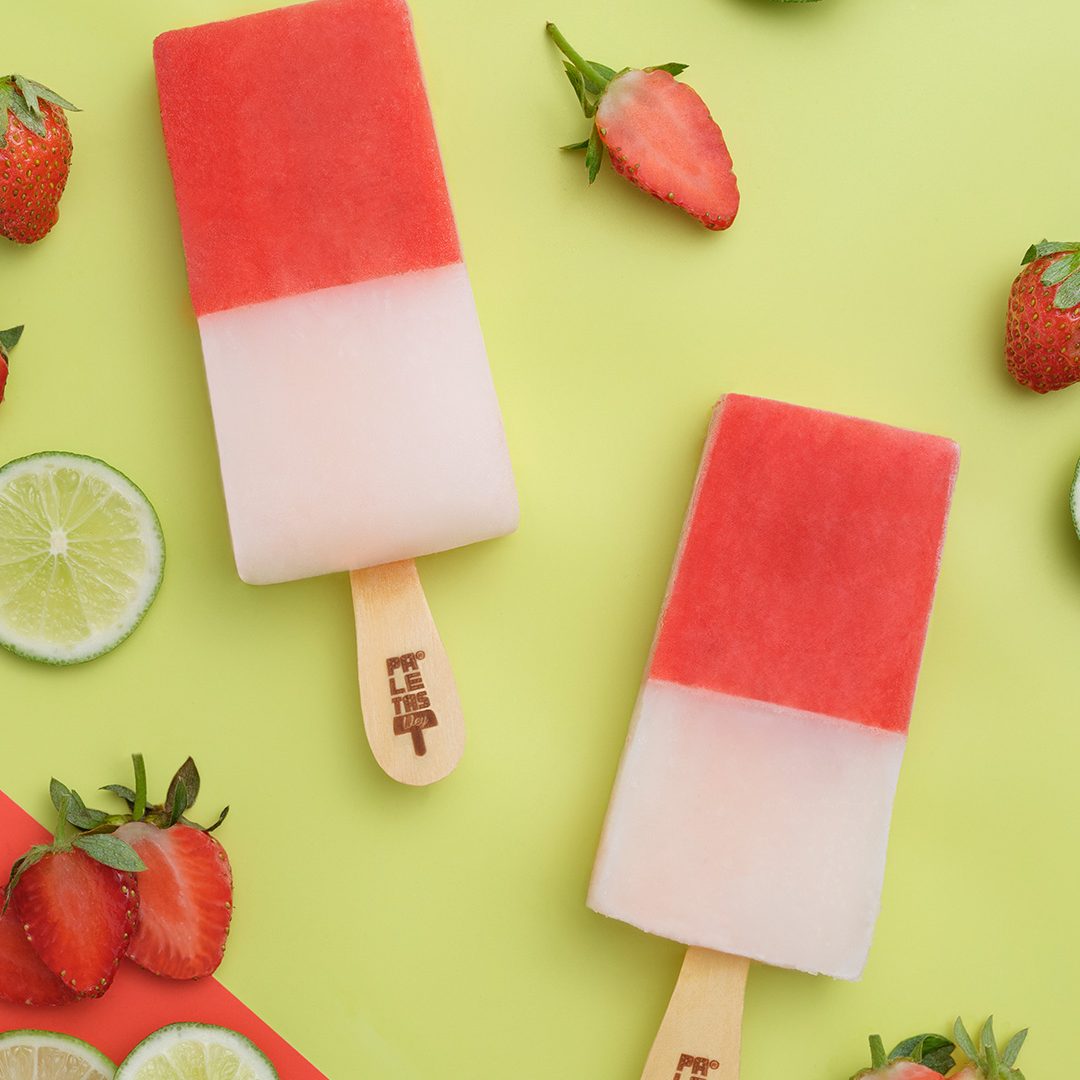 Chill out and beat the heat with Paletas Wey! Experience the refreshing goodness of their pioneer healthy popsicles and friendly vegan ice cream. Indulge in a wide range of mouthwatering flavors, from fruity to creamy, that will leave you wanting more. Each bite is a burst of rich fruitiness that will keep you cool and satisfied. Don't miss out on this delightful frozen treat experience at Paletas Wey's stall.
---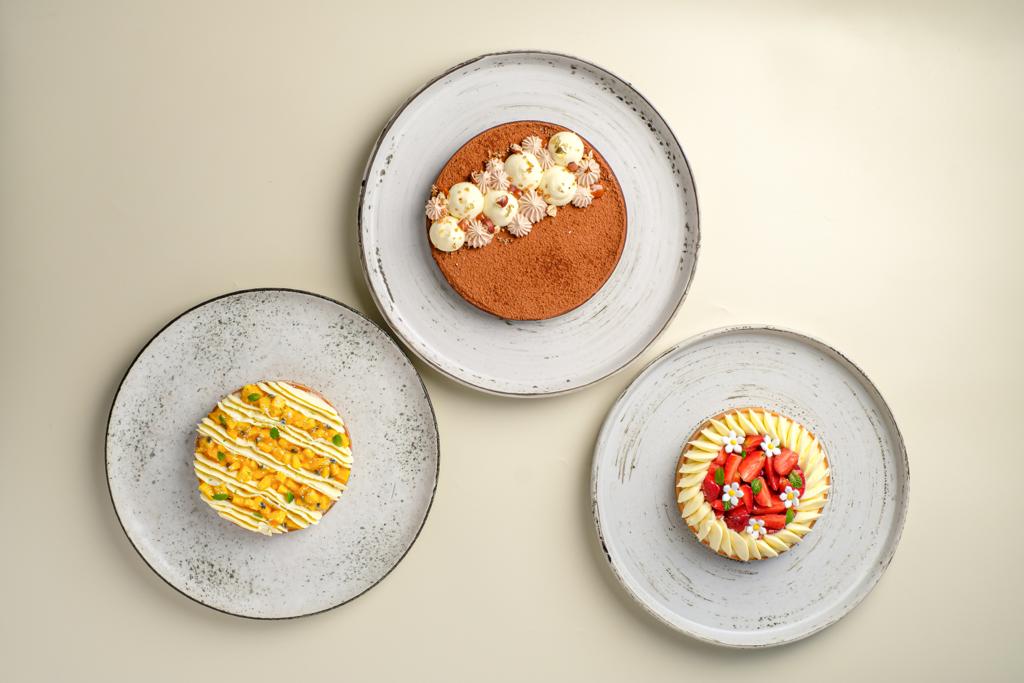 Experience the exquisite delights of Pâtisserie Petit Garçon at the festival stall. Immerse yourself in the world of French pastry with a modern twist. The stall offers a symphony of flavors and textures, showcasing the artistry and passion of the talented pastry chefs. From classic favorites to innovative sweet treats, indulge in the delectable creations crafted with precision and love.
---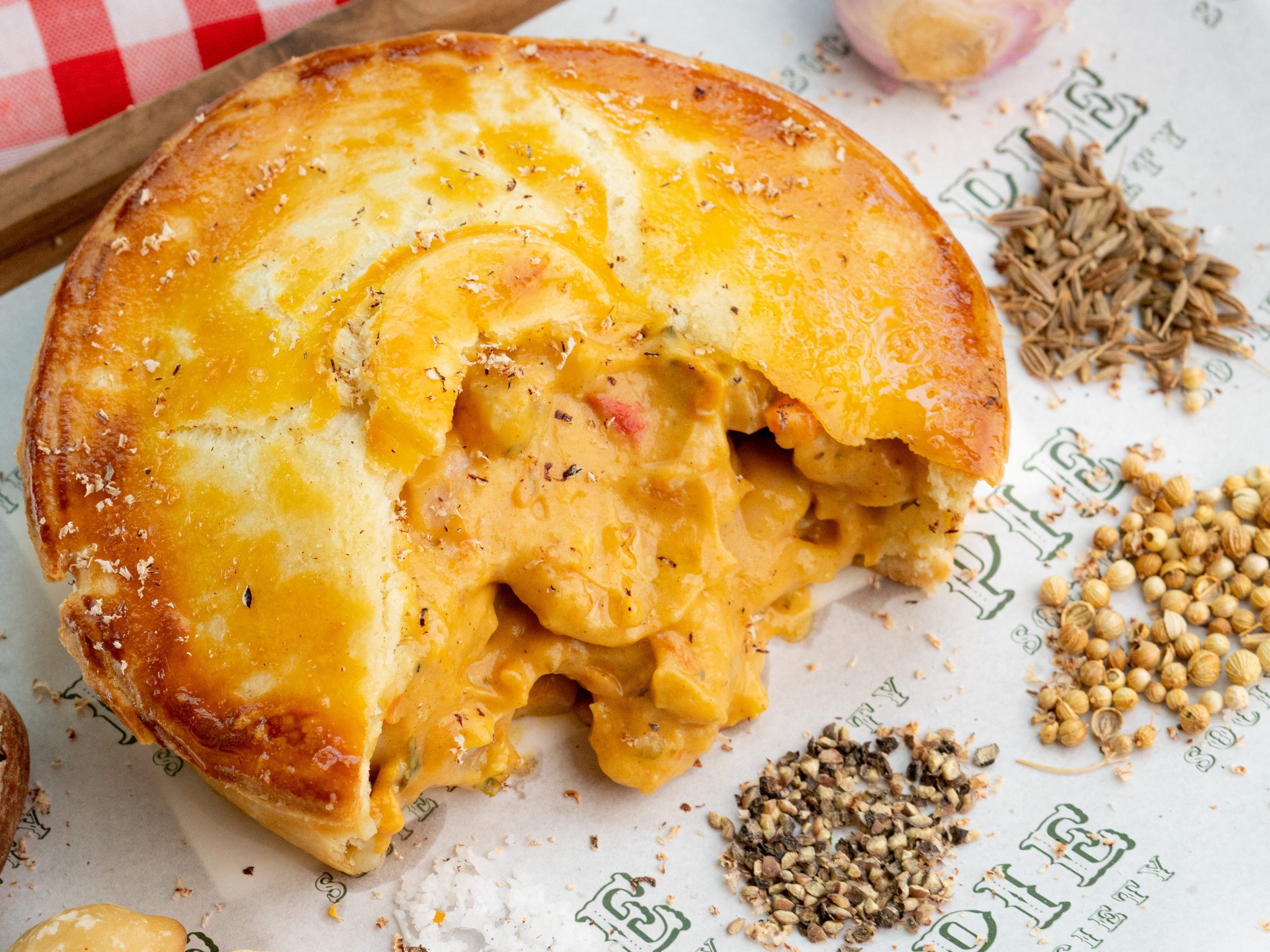 Founded by esteemed chef James Ephriam, renowned for his culinary expertise across top establishments in Asia and Europe, Pie Society beckons with an array of delectable pies that are sure to ignite your cravings. Prepare yourself for an unforgettable experience as classic flavors from England, Australia, and New Zealand gracefully intertwine with the rich traditions of Indonesian cuisine.
---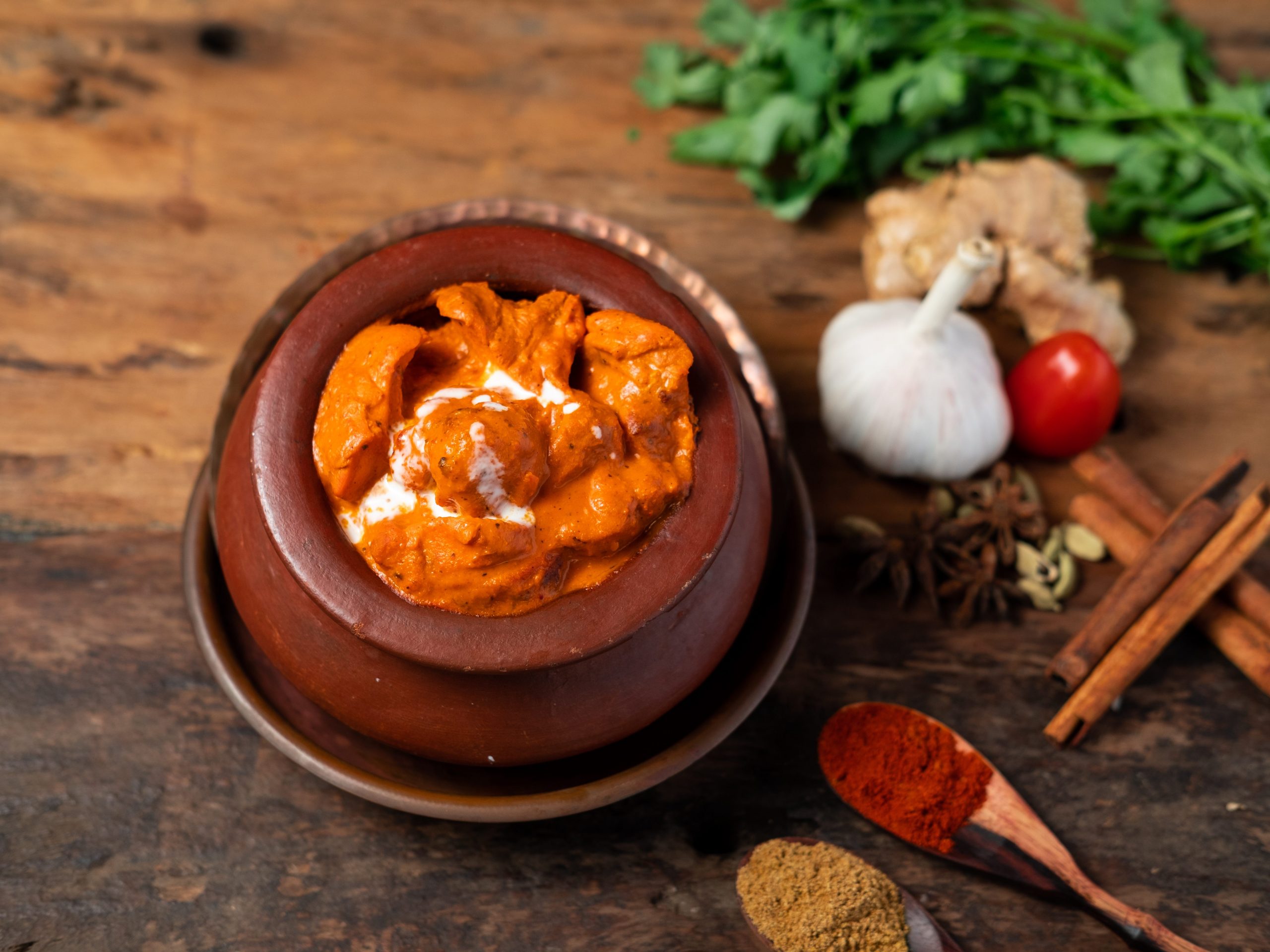 Experience the flavors of India at the Queen's Tandoor stall. Bali's longest established Indian Restaurant brings its authentic and diverse menu to the festival. Indulge in a wide variety of delicious dishes, including tempting vegan options. Immerse yourself in the vibrant colors and aromatic spices of Indian cuisine right at the festival.
---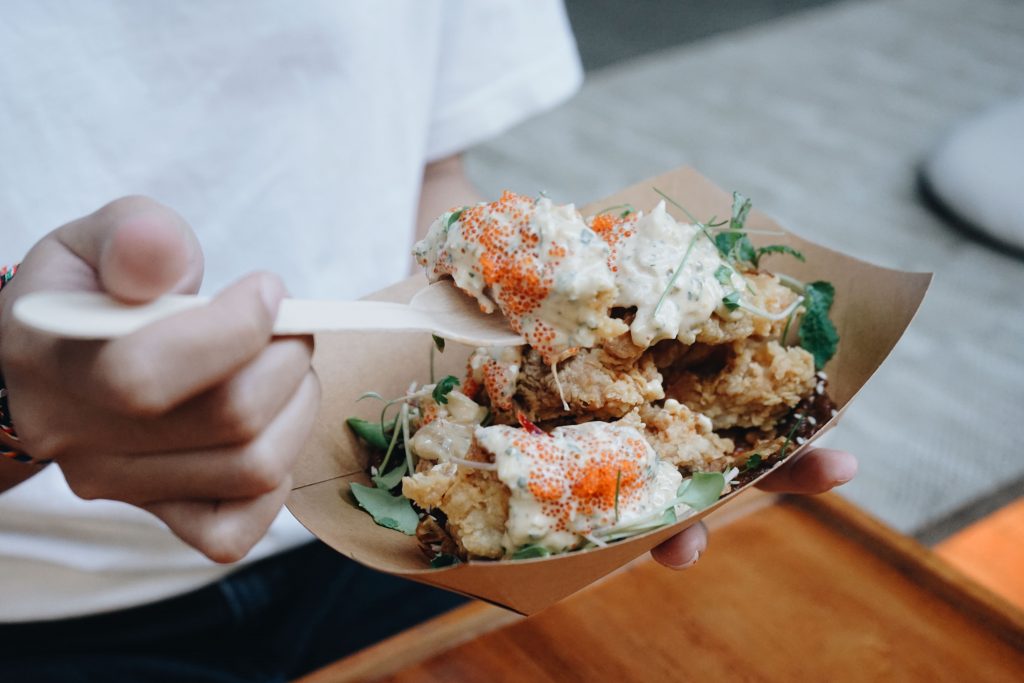 Experience the harmonious bond between humanity and nature at RAMU's stall. RAMU recognizes the intrinsic relationship between nature and life, understanding that the richness of our soil and ocean reflects the abundance in our lives. This philosophy is reflected in their farm-to-plate approach, where they carefully select local ingredients from the island's bountiful soil and ocean to create mindful and delectable dishes in their kitchen.
---
Ramuraga offers a delightful and refreshing beverage. Their natural sparkling tea is rich in probiotics, making it a healthy and vegan choice. Crafted with mindfulness by women who infuse each batch with love, Ramuraga is a delicious way to nourish your body.
---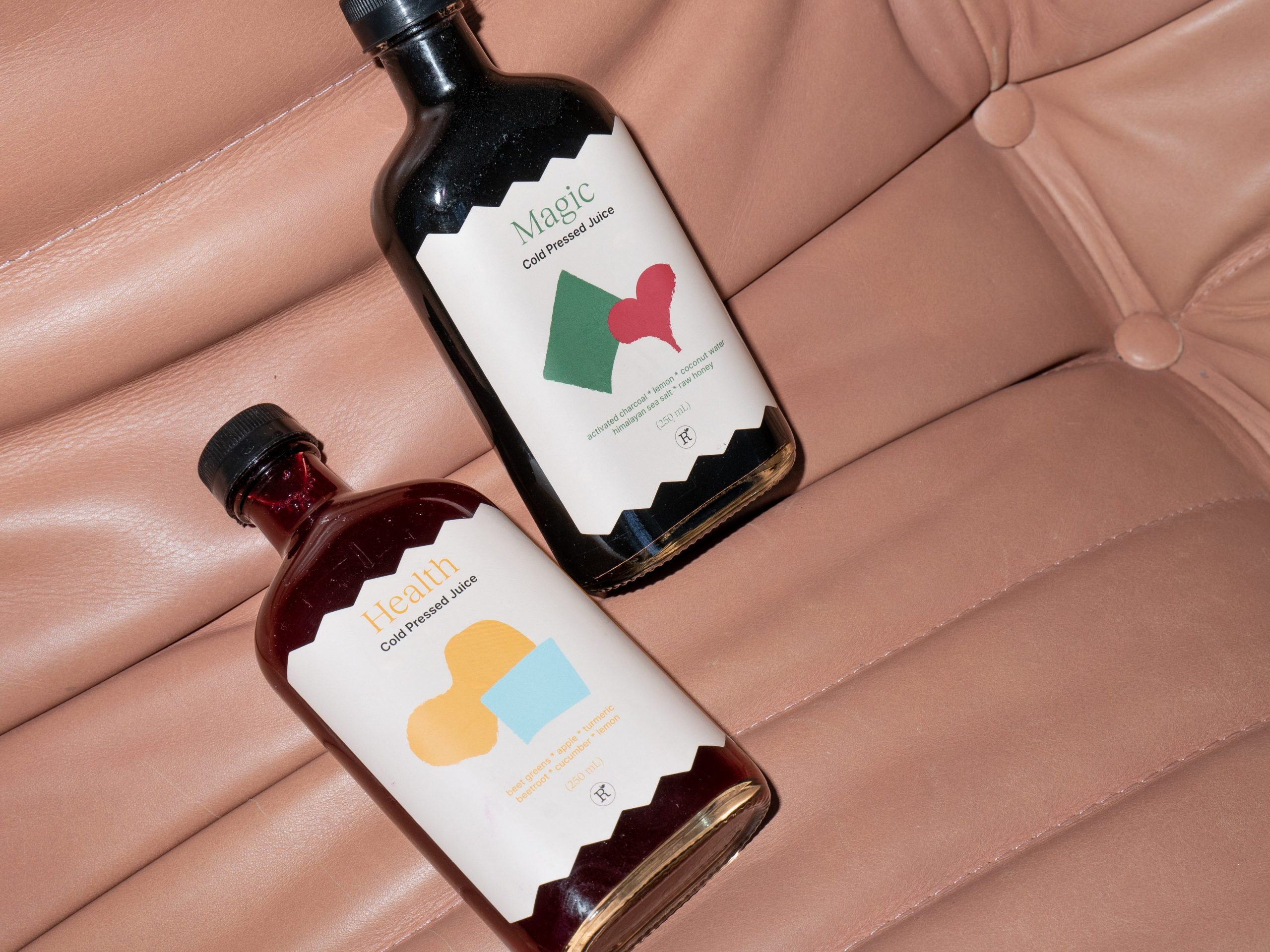 Remix Juice Co. is a renowned producer of artisanal cold-pressed juice and a pioneer in plant-based mil since 2014. Experience the refreshing taste and nourishing goodness of our carefully crafted products at our stall. Join them and discover the perfect blend of flavors that will revitalize your body and invigorate your senses.
---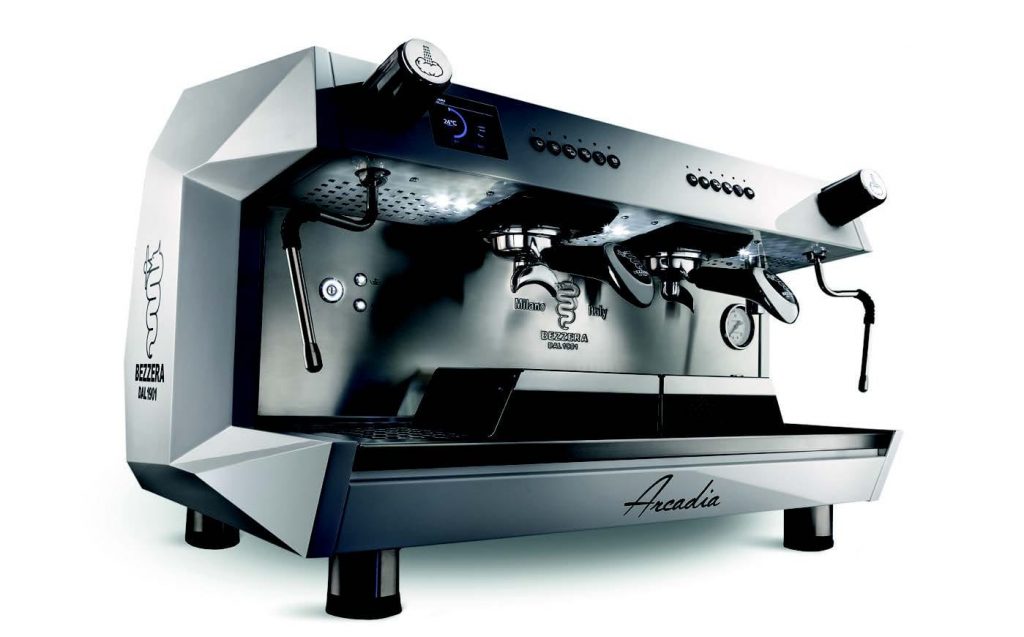 Discover the leading distributor of BEZZERA espresso machines and the ultimate source for professional kitchen, coffee, and laundry equipment at Rotaryana Bali's stall. Don't miss out – visit their stall and unlock a world of possibilities for your kitchen, coffee, and laundry needs.
---
Samara Smoke Pit is a premier Halal Barbecue and catering company based in Bandung, West Java. They specialize in providing home service BBQ and hassle-free dinner catering. With a focus on smoked meats cooked low and slow, they ensure moist and delicious goodness that the whole family can enjoy. Their commitment to using the finest fresh, locally-sourced ingredients, along with skilled chefs and professional service, results in exceptional dishes. From their popular Samara Sapi and Samara Ayam to their smoked brisket and a variety of Indonesian traditional smoked food, every bite is a testament to their expertise. With their experience in home service BBQ and unique pop-up locations like jungles and beaches, they are now excited to open their third restaurant. Don't miss the opportunity to taste their delectable creations. Join them at the festival and indulge in a culinary journey like no other!
---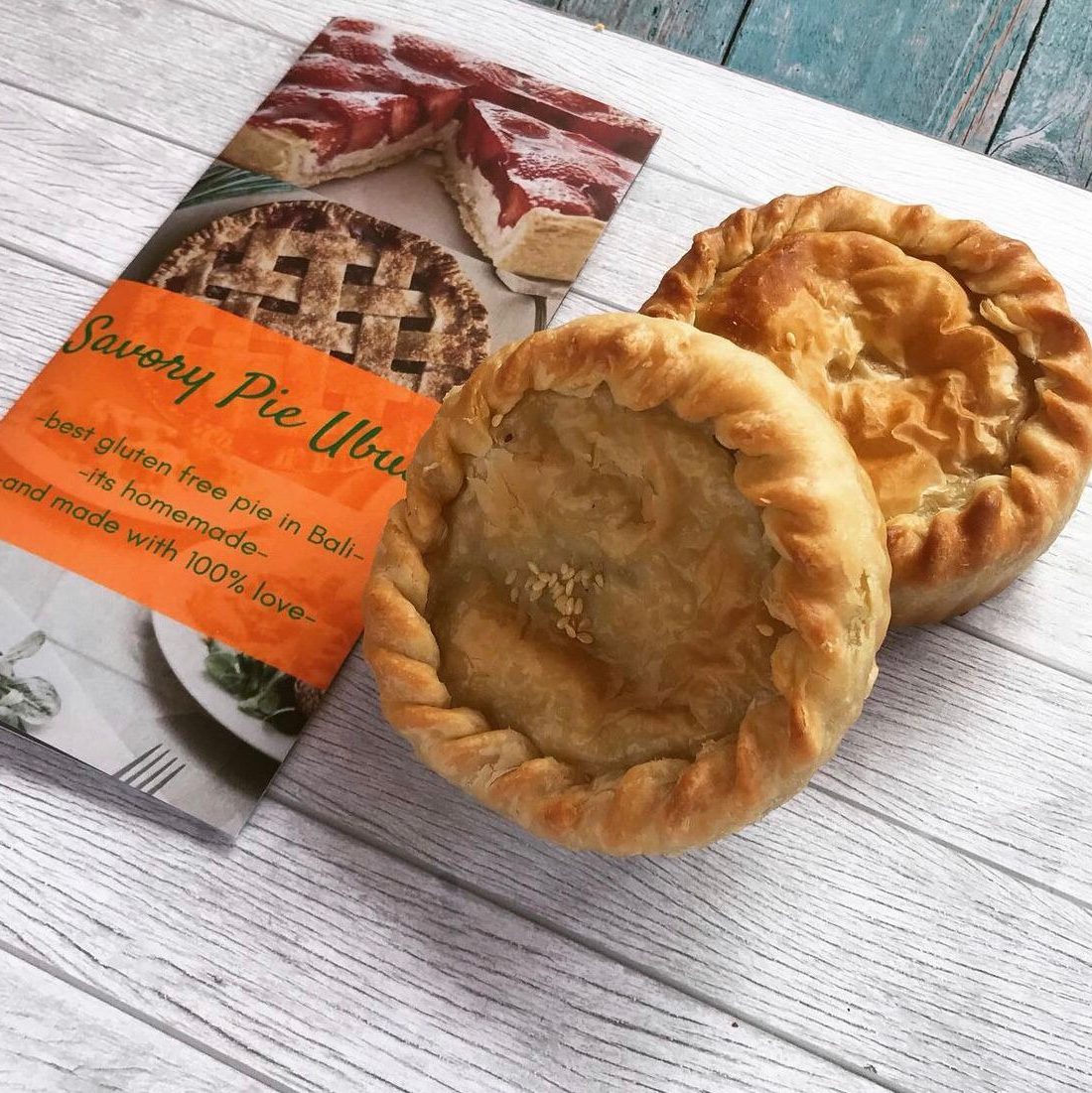 Savory Pie Ubud's stall at the festival and indulge in their mouthwatering
Chicken Mushroom pie and Spinach and Feta quiche, their flavors will leave you wanting more.
---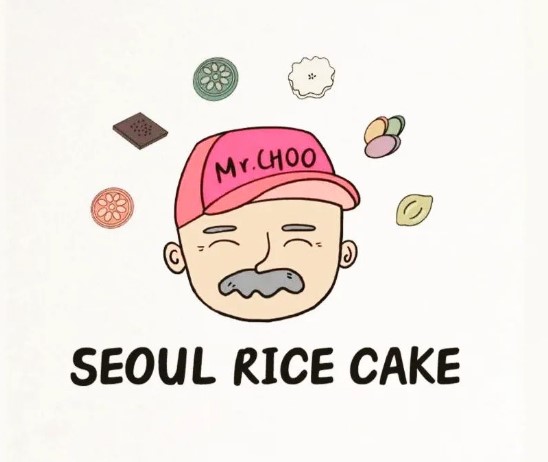 Prepare to satisfy your taste buds with the irresistible delights of Seoul Rice Cake. Step into a world of South Korean culinary traditions as you discover the exquisite Bukkumi, a pan-fried tteok rice cake that will transport you to the streets of Seoul. Indulge in the perfect harmony of flavors and textures, meticulously crafted using a blend of premium ingredients.
---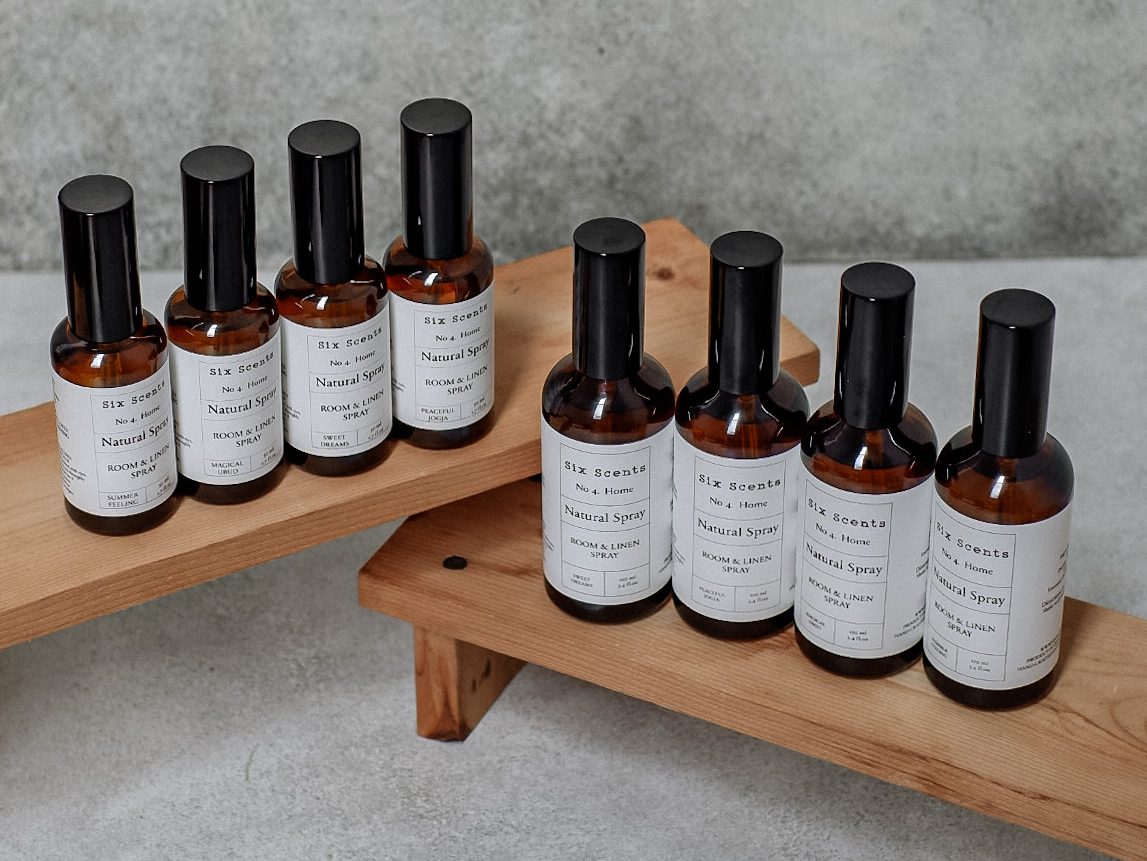 Six Scents is renowned for its commitment to using 100% high-quality natural and organic ingredients sourced from local producers in their home and body care products. With a focus on promoting skin health and overall well-being, each product is thoughtfully designed and handcrafted with love and attention to detail. Additionally, Six Scents takes pride in their eco-friendly approach by utilizing sustainable packaging that can be reused or refilled. Discover the beauty of nature with Six Scents and enhance your self-care routine with their exceptional offerings.
---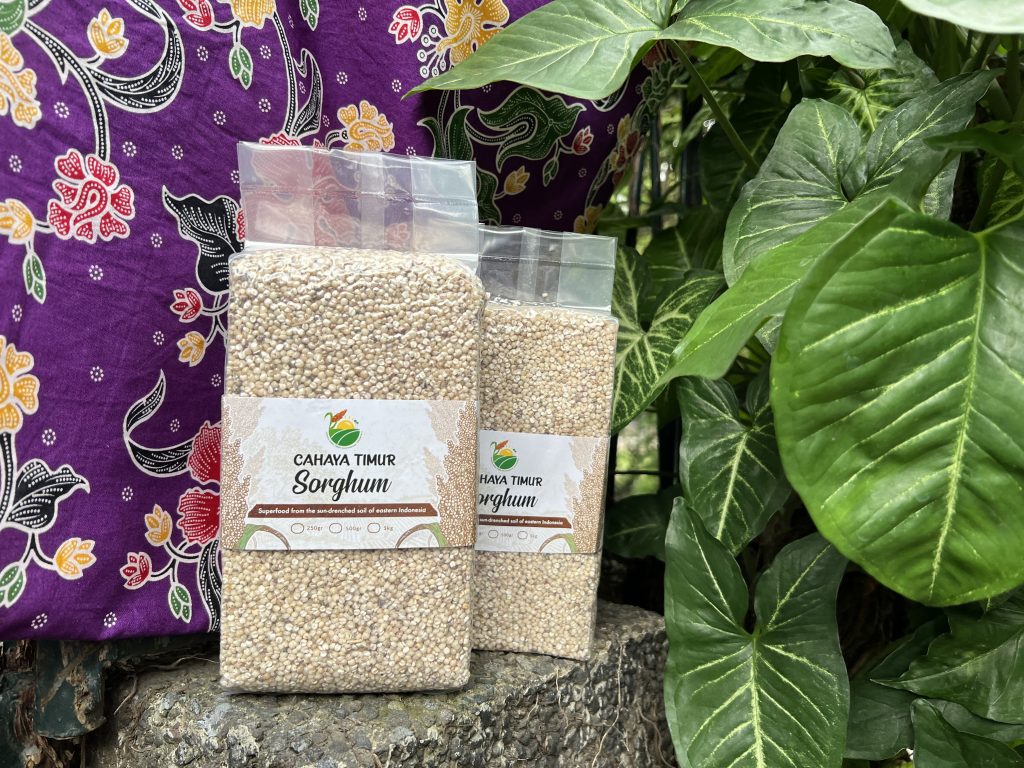 Discover the future of sustainable and nutritious superfoods at the stall of Sorghum Cahaya Timur. This passionate group of young Indonesians is dedicated to reintroducing sorghum and other local heirloom superfoods to your table. Experience the incredible nutritional benefits of sorghum, which boasts remarkable content and is a beacon of global food safety.
---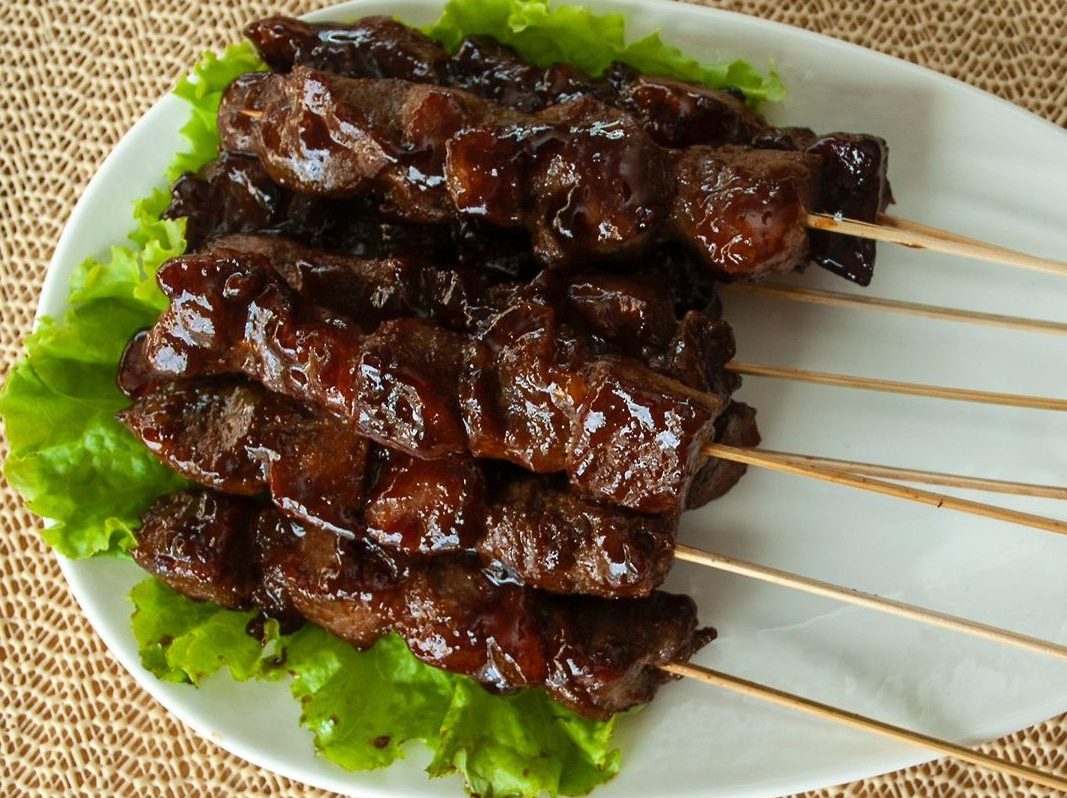 Get ready to immerse yourself in the flavors of Bali at Sukha! Bali. Indulge in the culinary delights of contemporary Balinese cuisine, where the spotlight is on mouthwatering pork recipes that will leave you craving for more. From succulent grilled pork dishes to tantalizing pork curries, Sukha! Bali has it all.
---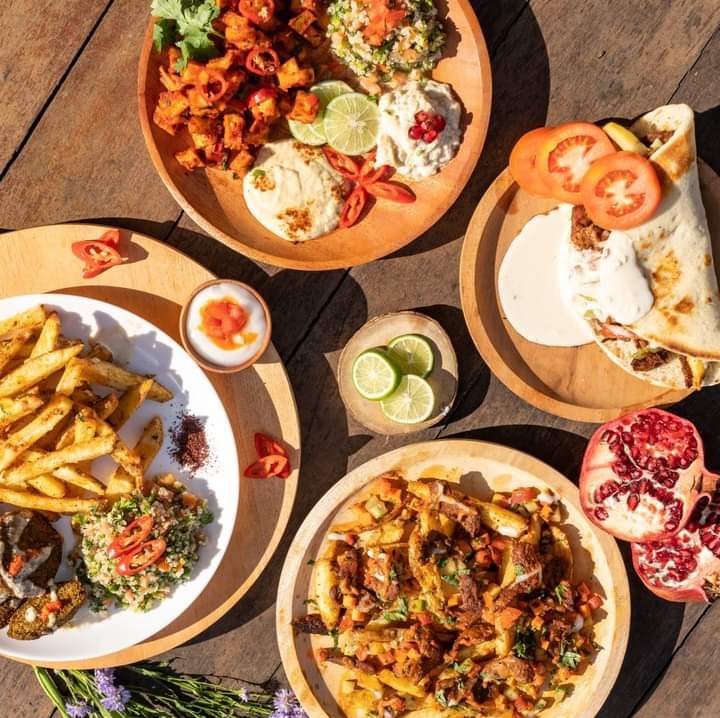 Experience the perfect fusion of traditional Lebanese favorites, such as shawarma and falafel, presented in a modern vegan style at Sumac Lebanese Vegan Food Truck.
Indulge in the authentic flavors that transport you to the vibrant streets of Beirut, where the falafel is crispy, flavorful, and accompanied by a symphony of fresh ingredients like lime, tomatoes, and cucumber. The addition of quinoa adds a hearty and dynamic twist to the classic Tabbouleh.
---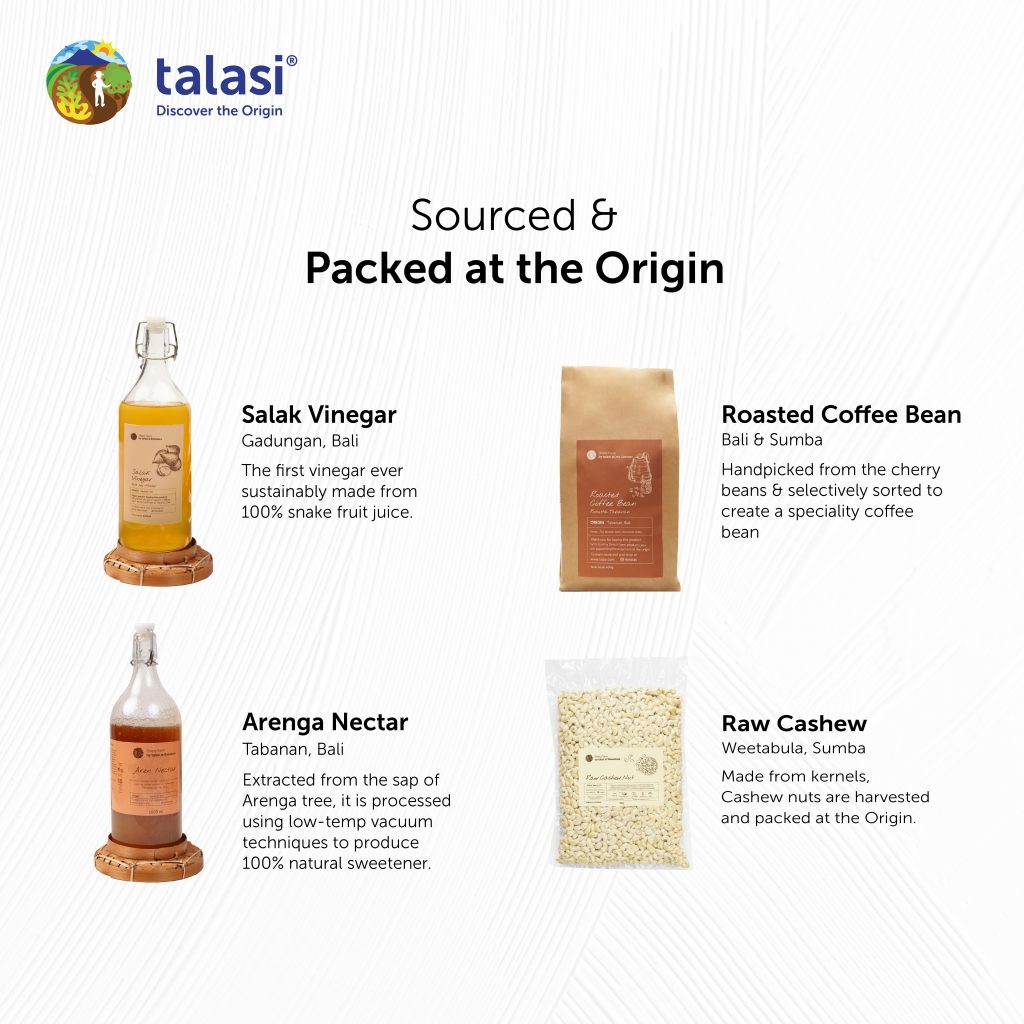 Discover Talasi at the festival venue and experience more than just a purchase as Talasi passionately supports small holders and farmers. Their stall offers products with a sustainable supply chain, empowering communities with better incomes and agricultural training. Join Talasi in making a social contribution with every purchase.
---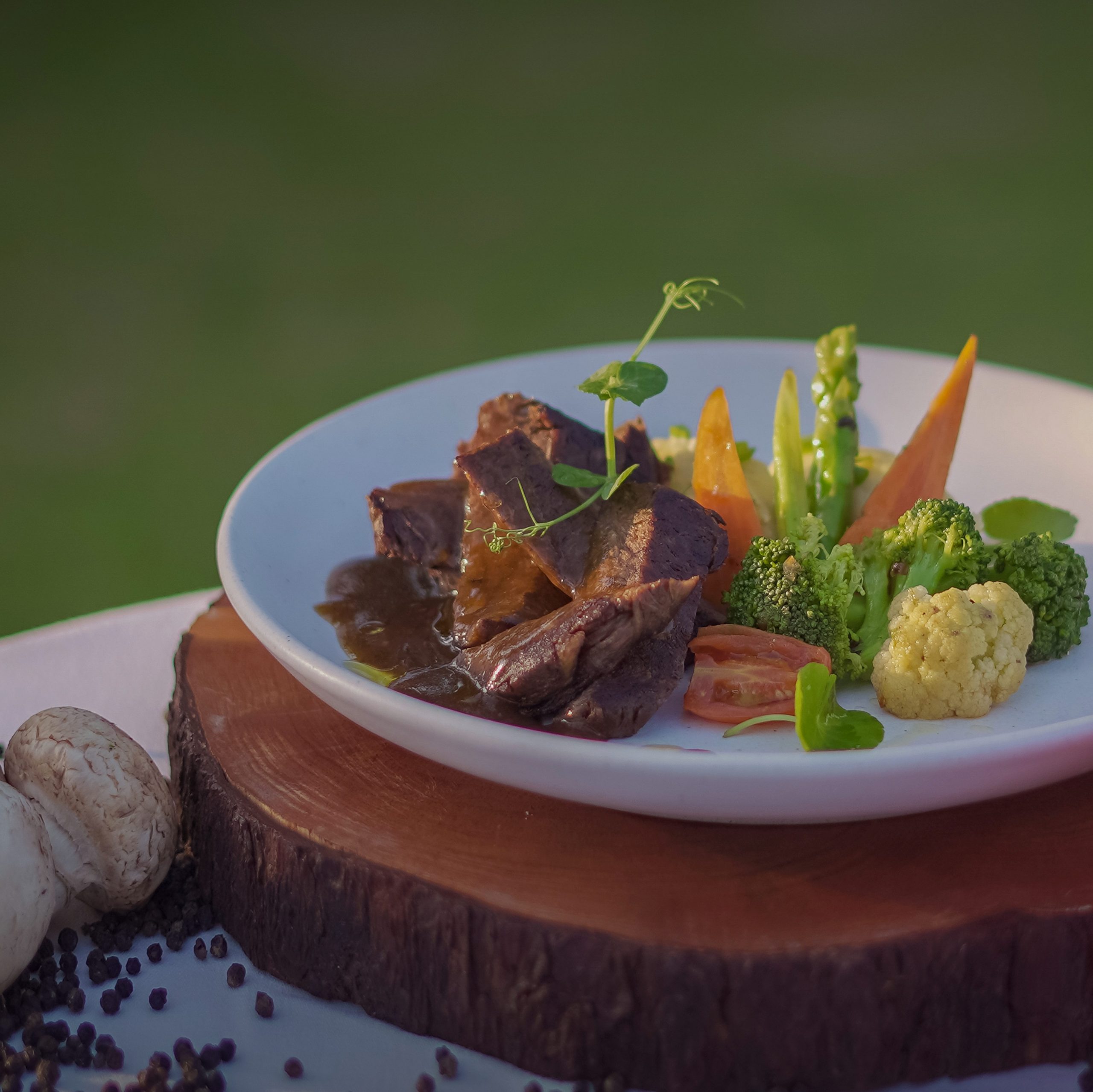 Experience guilt-free indulgence with Tangi Restaurant's healthy and mouth-watering dishes. Combining Balinese traditions with creative vegan recipes, Tangi brings the essence of Bali's culinary excellence to your plate. Using locally sourced produce and imported ingredients, their food stall offers a dining experience that embraces a healthy lifestyle. Join Tangi and savor the flavors of Balinese cuisine with a nutritious twist.
---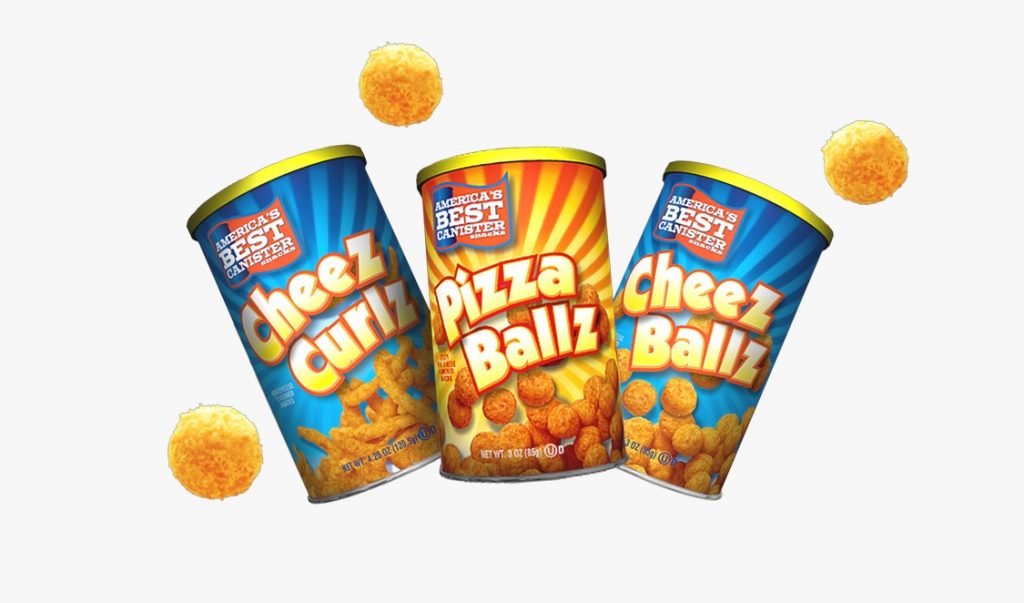 Taste of America, in collaboration with the U.S. Embassy Jakarta, presents a delightful showcase of the finest American products. Indulge in the flavors of US beef, premium food ingredients, and exquisite wines. Join us at Taste of America and experience the culinary excellence that the United States has to offer.
---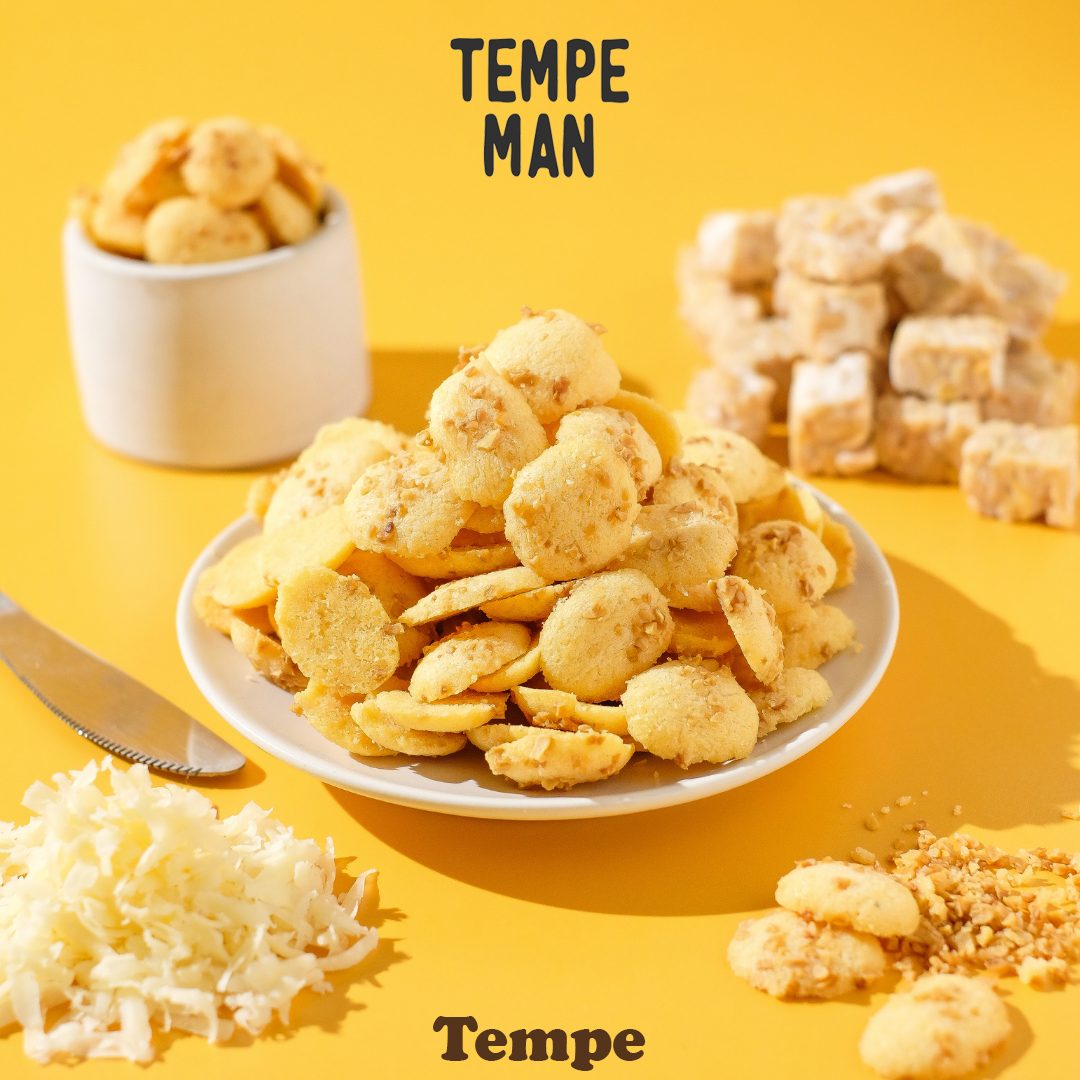 Tempeman, formerly known as brand iniTempe Bali, is a forward-thinking food tech company located near Ubud, Bali. They specialize in producing fresh, non-GMO tempe and soy-free tempe, along with a range of value-added products derived from tempe, including tempe cookies, chocolate tempe, tempe chips, and more. Tempeman is dedicated to empowering women communities and local soybean farmers across Bali and Java. Their products cater to both local and international customers, highlighting tempe as a sustainable plant-based protein from Indonesia to the world. Visit their stall and discover the delicious and nutritious offerings from Tempeman.
---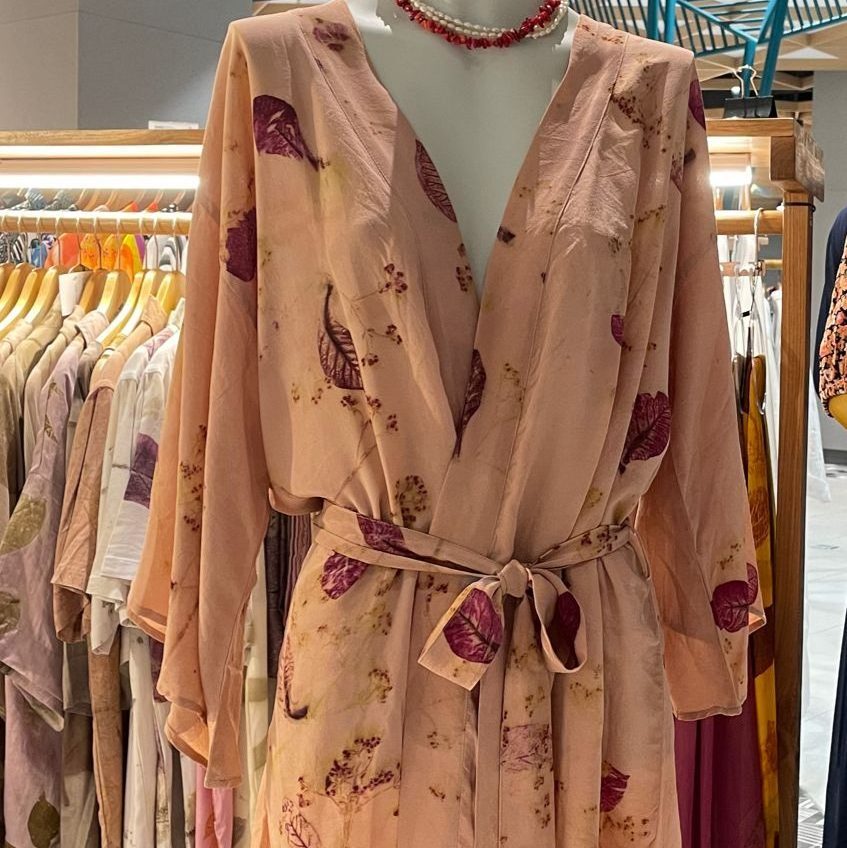 Unlock your style with The Aksha! Discover the trendiest fashion brand for men and women, offering a wide range of leisure and evening wear.
Find the perfect ensemble for any occasion and elevate your fashion game with The Aksha. Let your style shine and make a statement
---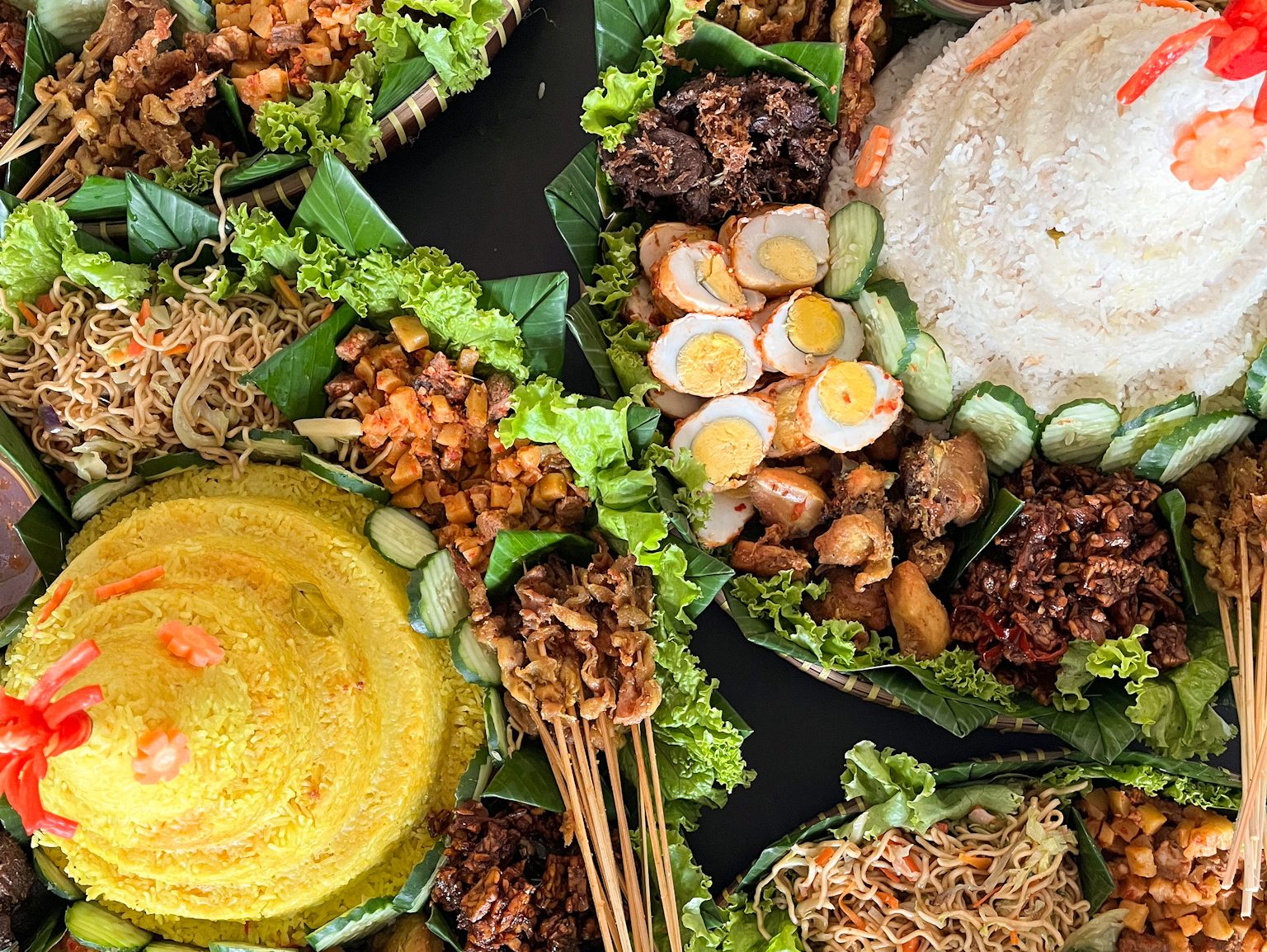 Experience the authentic flavors of Indonesia at Toko Buibu! Indulge in a wide variety of traditional Balinese and Indonesian dishes, including Nasi Campur Bali, Sate Lilit Ayam, and Tuna Sambal Mata. Visit the stall and embark on a culinary adventure through the rich and diverse cuisine of Indonesia. Treat your taste buds to an unforgettable experience at Toko Buibu!
---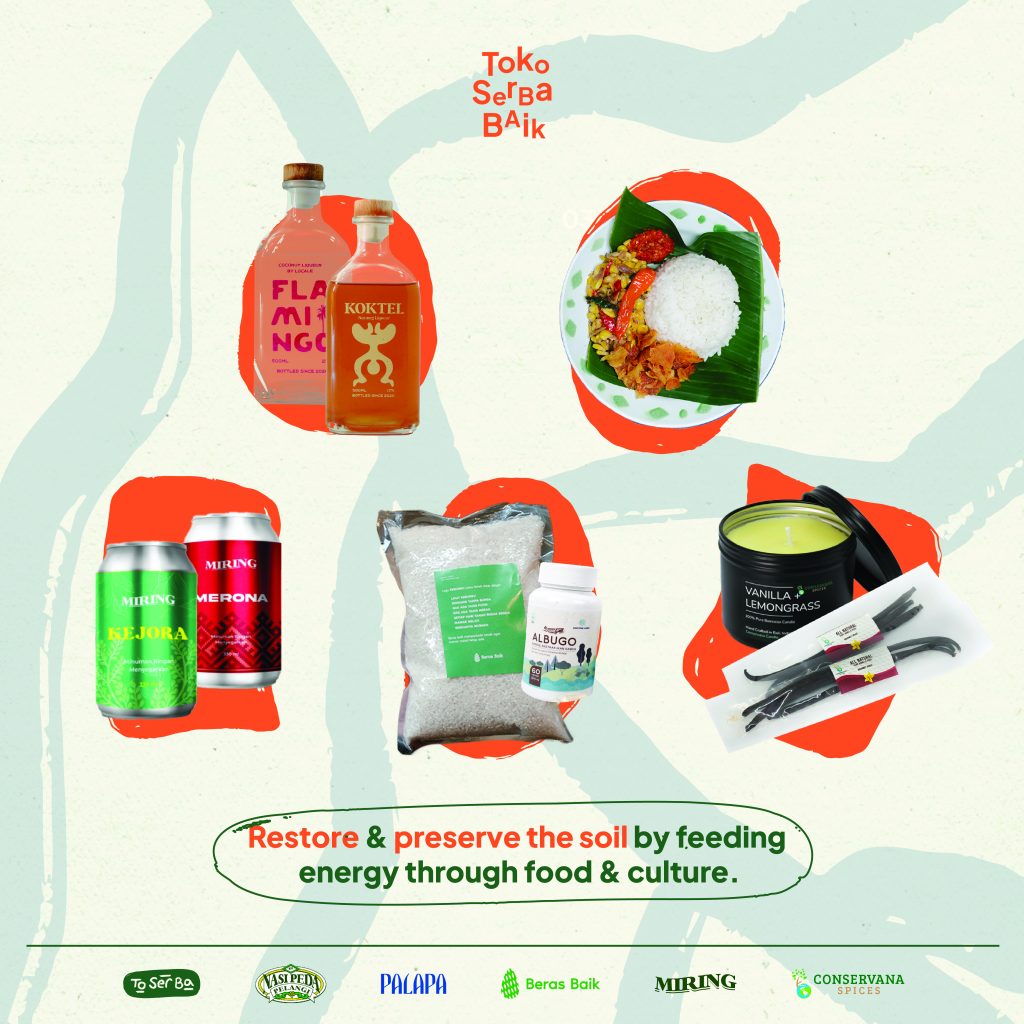 Toko Serba Baik, a part of the NPP Group family, is a local Indonesian brand with a noble mission to preserve and restore the soil through their vernacular activities and innovative approaches. Join them at their stall and discover their range of products aimed at promoting sustainability and environmental consciousness. Experience the goodness of Toko Serba Baik and be a part of their mission to make a positive impact on the earth.
---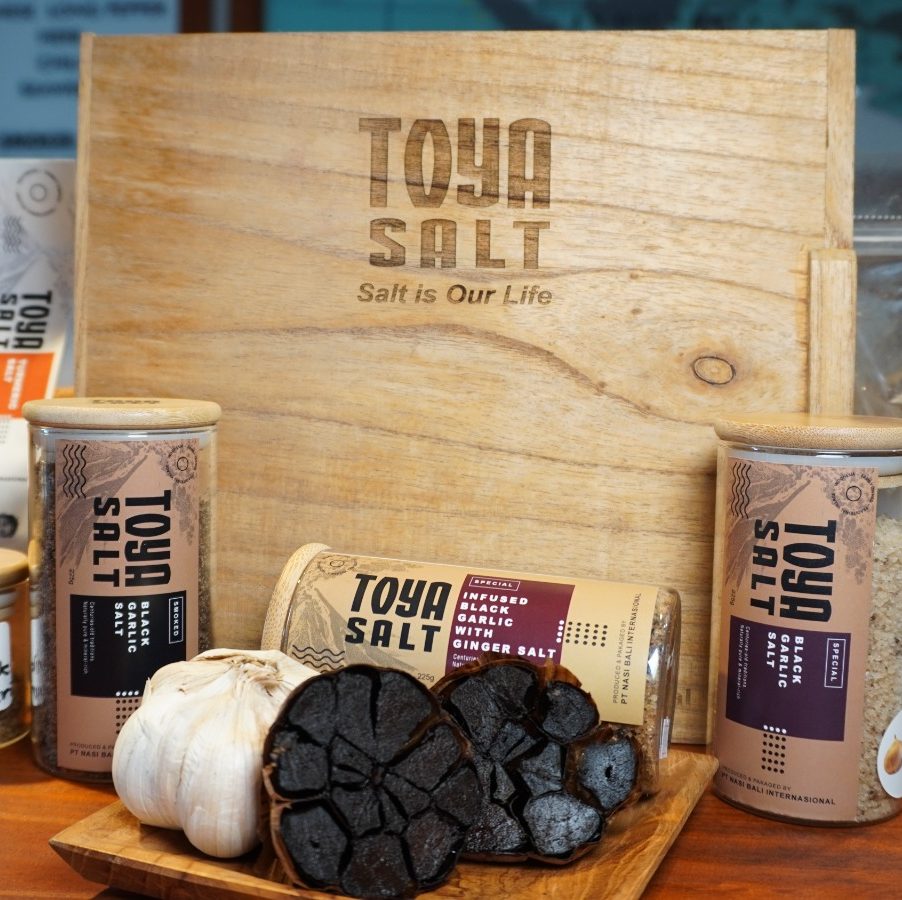 Toya Salt is committed to preserving high-quality traditional sea salt and crafting natural products in Bali. Using time-honored methods passed down through generations, they produce natural sea salt with the highest sodium content. With a focus on sustainability, Toya Salt aims to protect the environment and create safe working conditions. Explore their range of unique and healthy salts for both cooking and well-being purposes.
---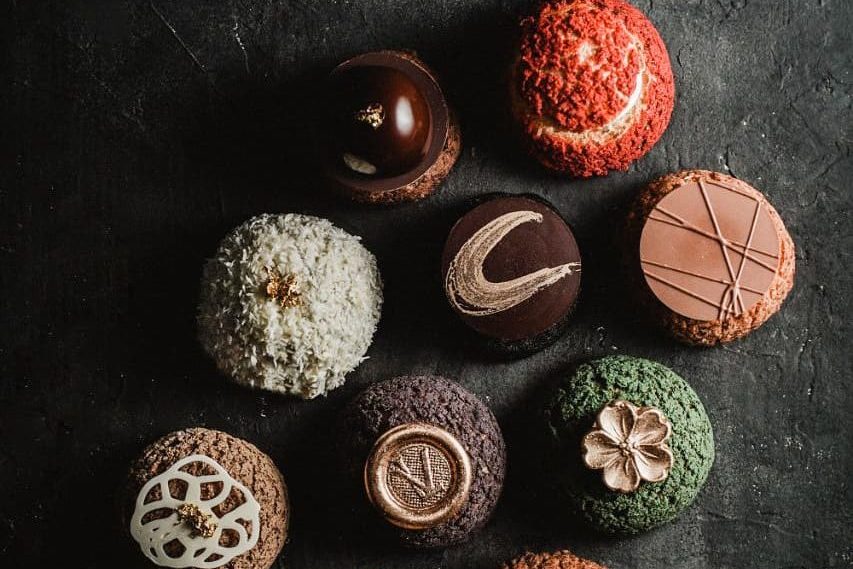 Indulge in the exquisite delights at Vloven France Pastry corner, where seriously delicious pastries await you with surprising flavor twists. Prepare to be delighted as you savor their cakes, a feast for the eyes and a sweet treat for your taste buds. Experience the perfect balance of sweetness at Vloven France Pastry, where every creation is made with love.
---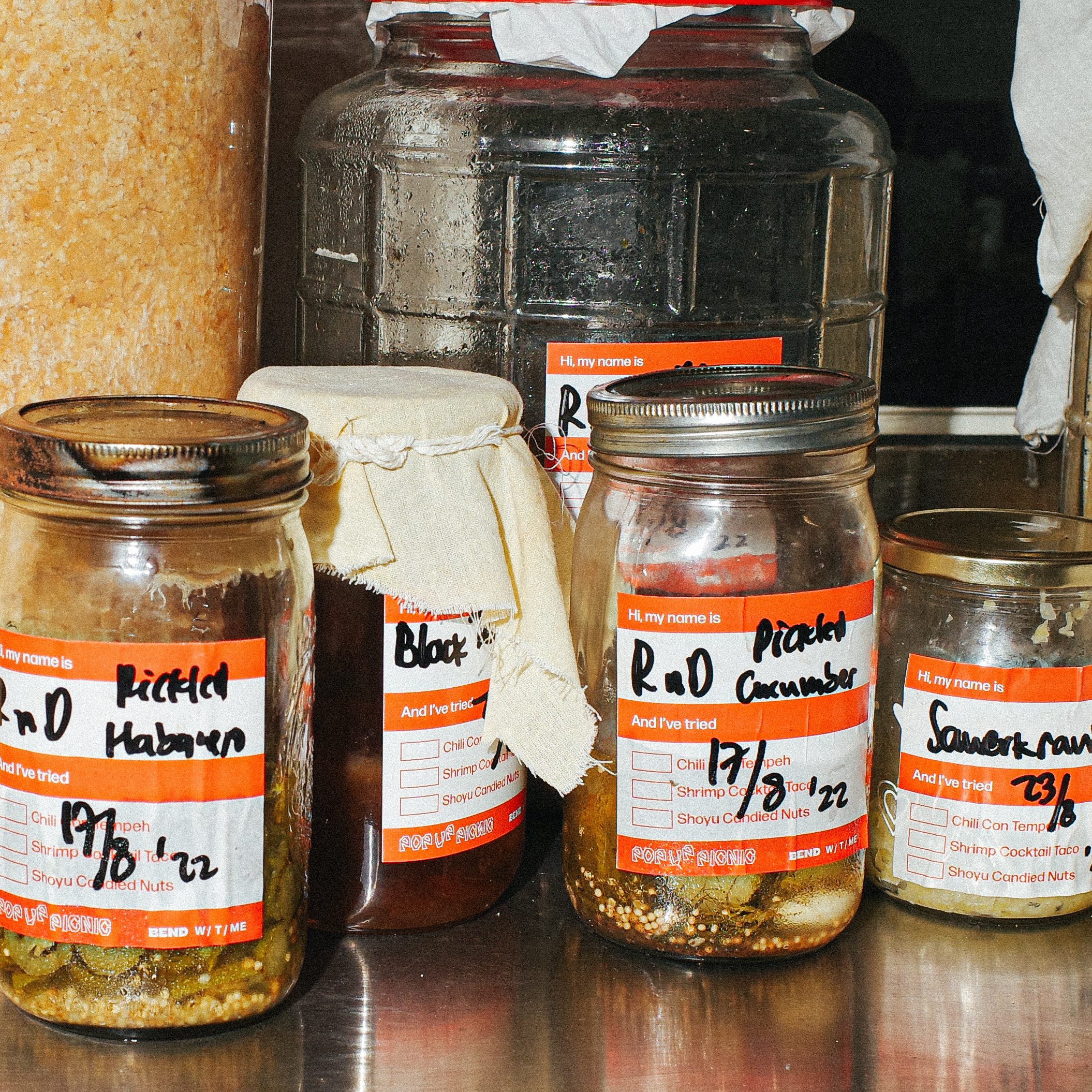 W/T/ME is dedicated to creating a flavorful experience using local ingredients and time as their secret ingredients. They offer a range of artisanal ferments, from sauces and seasonings to beverages like kombucha. Unlock the magic of flavor shortcuts and elevate your dishes with W/T/ME's exceptional products.
---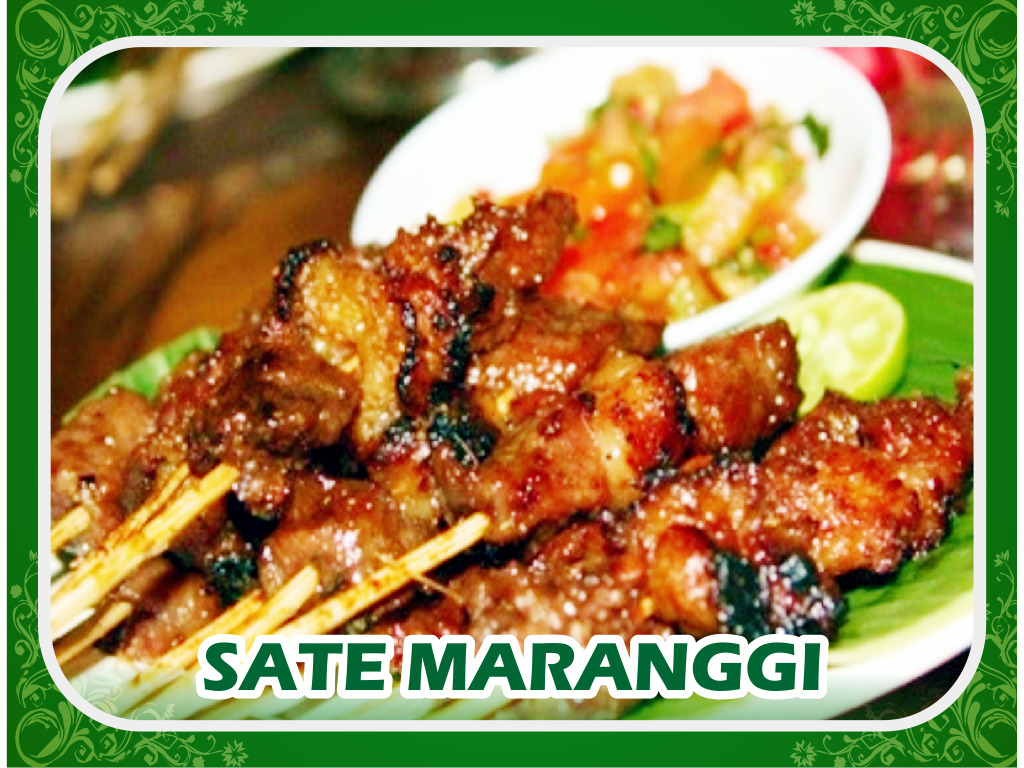 Waroeng Soto and Sate Maranggi Poerwakarta
Waroeng Soto and Sate Maranggi Poerwakarta offers a delightful experience with their signature Sate Maranggi, featuring tender mutton and beef infused with aromatic spices.
Indulge your taste buds in an extraordinary journey of flavors and enjoy the exquisite pleasure of every bite.
---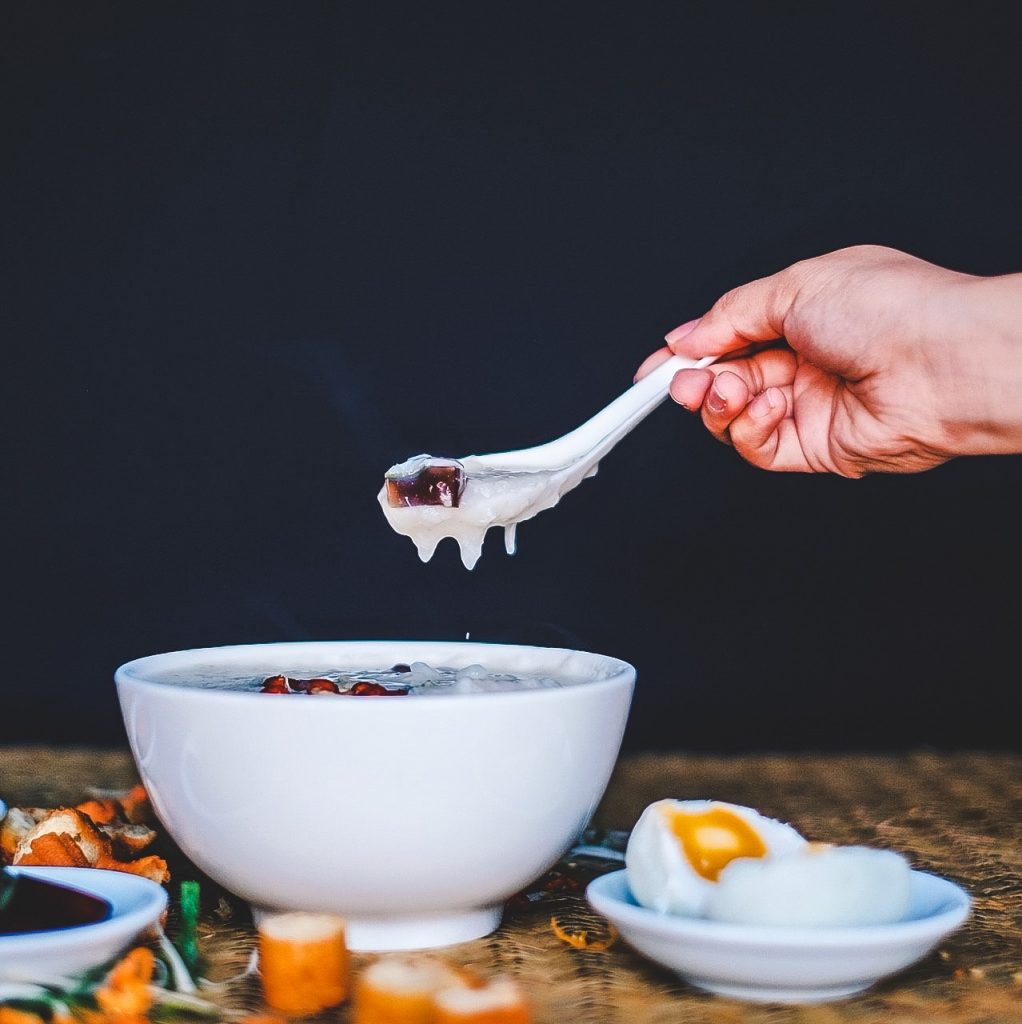 If you're in the mood for dim sum, WarungLaota.id is the place to go. We've got you covered with a wide variety of dim sum choices bursting with rich flavors. Grab your chopsticks and experience the best of Indonesian-Chinese fusion cuisine. Indulge in a delightful culinary journey at WarungLaota.id!