Accommodation
Ubud is home to a wide range of accommodation options, from cheap and cheerful Balinese bungalows to five-star resorts nestled amongst Ubud's expansive rice fields and mountainous ridges.
No matter what your budget, browse through our range of budget, mid-range and luxury accomodation partners for the UFF17.
---
Budget Accomodation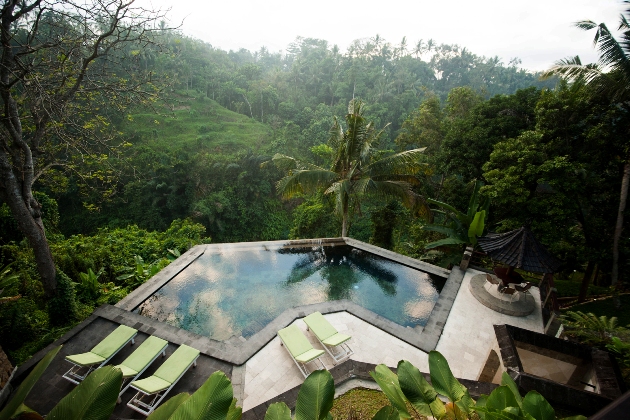 Set in the heart of picturesque Ubud at the junction of the Oos & Cerik River in the spiritual and cultural heart land of Bali, beautifully blended with the contours of the hills lining the river valley providing unspoiled views of the opposite Sawah terraces and woodlands. Beji Ubud Resort Resort located in close vicinity of Ubud centre, on the main street between Central of Ubud and Kedewatan.
Jl. Raya Sanggingan, Ubud | Phone: +62 361971166 | Fax: +62 361971177 | Email: info@bejiubudresort.com
Mid-Range Accomodation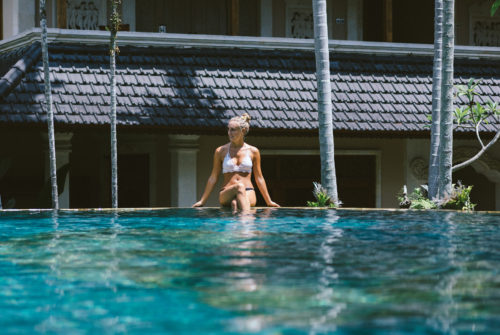 The Honeymoon Guesthouses are situated only a five-minute walk away from the heart of Ubud and Casa Luna Restaurant, home to 30 elegant Balinese style guest rooms set in lush tropical gardens. Breakfast includes fresh tropical fruit, homemade yoghurt, and freshly baked pastries and bread from The Honeymoon Bakery. Guests can also order delicious meals from the extensive menu of the Casa Luna Restaurant.
Jalan Bisma, Ubud | Phone: +62 361 973 282 | Fax: +62 361 973 282 | Email: reservations@casalunabali.com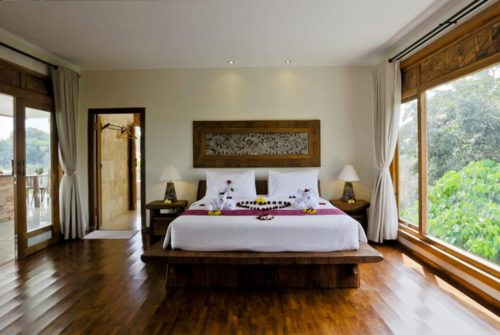 Nestled on the lush outskirts of Ubud, Sri Ratih Cottages is a pristine boutique hotel known for its stylish modern Balinese design, tranquil atmosphere, and the warm hospitality of the staff. The spaciously set out rooms surround the inviting turquoise waters of the swimming pool which sits at the centre of well-kept tropical gardens. Guests can sample mouth-watering far eat the restaurant, Sri Ratih Café and Jewelry or take advantage of a soothing spa treatment for optimum relaxation at the Sri Ratih Spa.
Jl. Raya Penestanan, Sayan, Ubud | Phone: +62 361 975 638 | Fax: +62 361 976550 |  Email: reservation@sriratih.com
Luxury Accomodation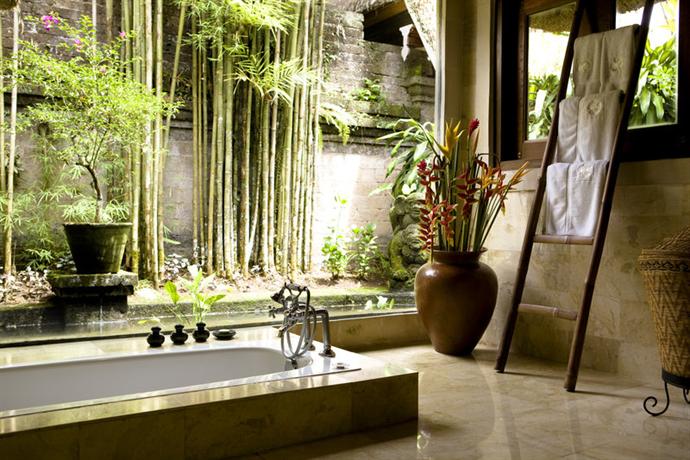 In 2006, secluded luxury found a home when Warwick Ibah Luxury Villas & Spa opened in comfortably lush Ubud, Bali. The open walls of the resort not only invite in Balinese beauty but also beckon guests to savour the natural serenity. Rustling foliage and trickling water are but a backdrop to the sumptuous styling and modern accommodations expected from the Warwick name.
Jl. Campuhan, Ubud | Phone: +62 361 974466 | Fax: +62 361 974467 | Email: info.ibah@warwickhotels.com