---
UBUD FOOD FESTIVAL
Between 30 June and 2 July 2023 the Ubud Food Festival will take over the island for a next-level and food-fuelled three-day long weekend event. We're joined by thousands of hungry food lovers, ready to devour the best food from Bali and beyond.
AN UNMISSABLE FOODIE HAVEN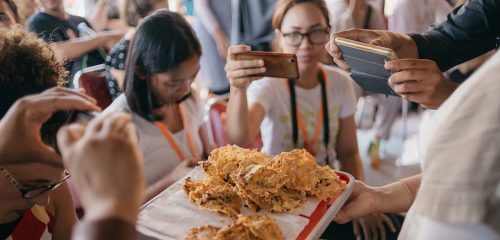 We take over the sun-drenched spot at Taman Kuliner again for three days dedicated to devouring the best food and drinks Indonesia has to offer. Our event also features a line-up of top conversation from renowned chefs, food entrepreneurs, and local culinary heroes!
DEVELOP YOUR CULINARY SKILLS
Indulge yourself in a range of complementary activities, including masterclasses, and watch culinary crème de la crème at work—as they cook up a storm during live demonstrations on the Teater Kuliner stage. 
TASTE AND SHOP
At Taman Kuliner, the Festival Hub, you can delve deep into the island's culinary landscape with sample food stalls, where a mouth-watering array of food purveyors, artisan producers, and manufacturers offer unique products from all over.
---
THE FESTIVAL

Founded in 2015, the Ubud Food Festival is a three-day cross-cultural culinary adventure with Indonesian food as the star. Showcasing Indonesia's diverse cuisine, innovative chefs, and extraordinary local produce have always been at the heart of UFF. Each year, the festival welcomes audiences and chefs from near and far to learn about Indonesia through its cuisine.
THE STEWARDSHIP
The Ubud Food Festival is a major annual project of the Yayasan Mudra Swari Saraswati. The festival has a vision of enriching the lives of Indonesians through community-building and cultural programs. It is the sibling event of the Ubud Writers & Readers Festival and Bali Emerging Voices Program. 
For updates, sign up to our e-news and stay tuned to our Instagram, Facebook, and Twitter.