FAQs
Attending the Festival
What are the dates of the 2019 Ubud Food Festival Presented by ABC?
The 2019 Ubud Food Festival will run from 26–28 April.
Where does the Festival take place?
Ubud Food Festival is primarily situated at the Festival Hub @ Taman Kuliner (Jl. Raya Sanggingan), where a host of free events including our Food for Thought discussion sessions, Teater Kuliner Indonesian cooking demonstrations, kids program, live music and performances take place. It's also home to 100+ stalls. Our ticketed Kitchen Stage is located next door at Indus Restaurant.
Special Events and Masterclasses take place at various venues across Ubud. Check the individual event pages for the locations
When will the program be live and when do tickets go on sale? 
The program will be live and tickets will go on sale in late February. For more information, visit our Buy Tickets page.
What language is the Ubud Food Festival conducted in?
Bahasa Indonesia is the national language of Indonesia but most sessions are conducted in English, with the exception of our free Indonesian cooking stage Teater Kuliner.
Where sessions are not conducted in English, this will be specified in the program description.
What kind of disabled facilities do you offer?
Indonesia in general is not wheelchair friendly, but we do have staff available to assist people where possible. For people suffering hearing impairments, please contact Festival organizers to see how we can help. For any specific questions about disability support, please get in touch via the Contact section of the website.
Getting Involved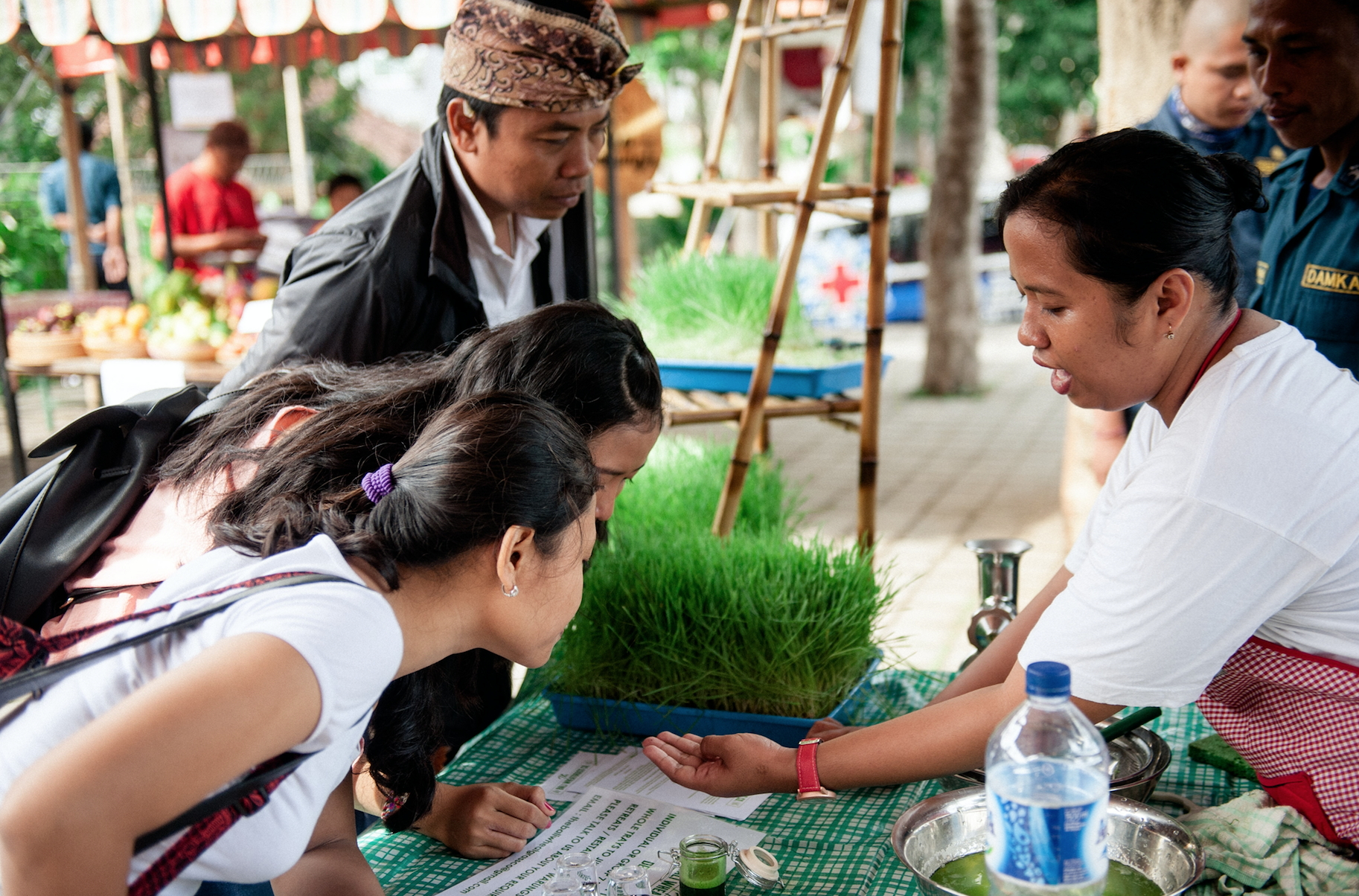 I work in the food industry. How can I be involved in the Ubud Food Festival program?
We welcome opportunities to be connected with foodies in the industry, so if you would like to explore options for working together for the Ubud Food Festival, please do so via the Contact section of the website.
Please note that due to the high volume of submissions we receive, we may not be able to respond to every request.
I want to partner with the Ubud Food Festival. How can I get involved?
We are currently exploring options for partnership for the 2019 Ubud Food Festival.
If you would like to contribute to the mission of the Festival, please see the Become a Partner page of this website. Otherwise, you can get in touch via the Contact section of the website.
Can I volunteer for Ubud Food Festival?
Yes please!
Stay tuned to our website and social media channels in the lead up to the Festival for information on how to register to be a volunteer at UFF19.