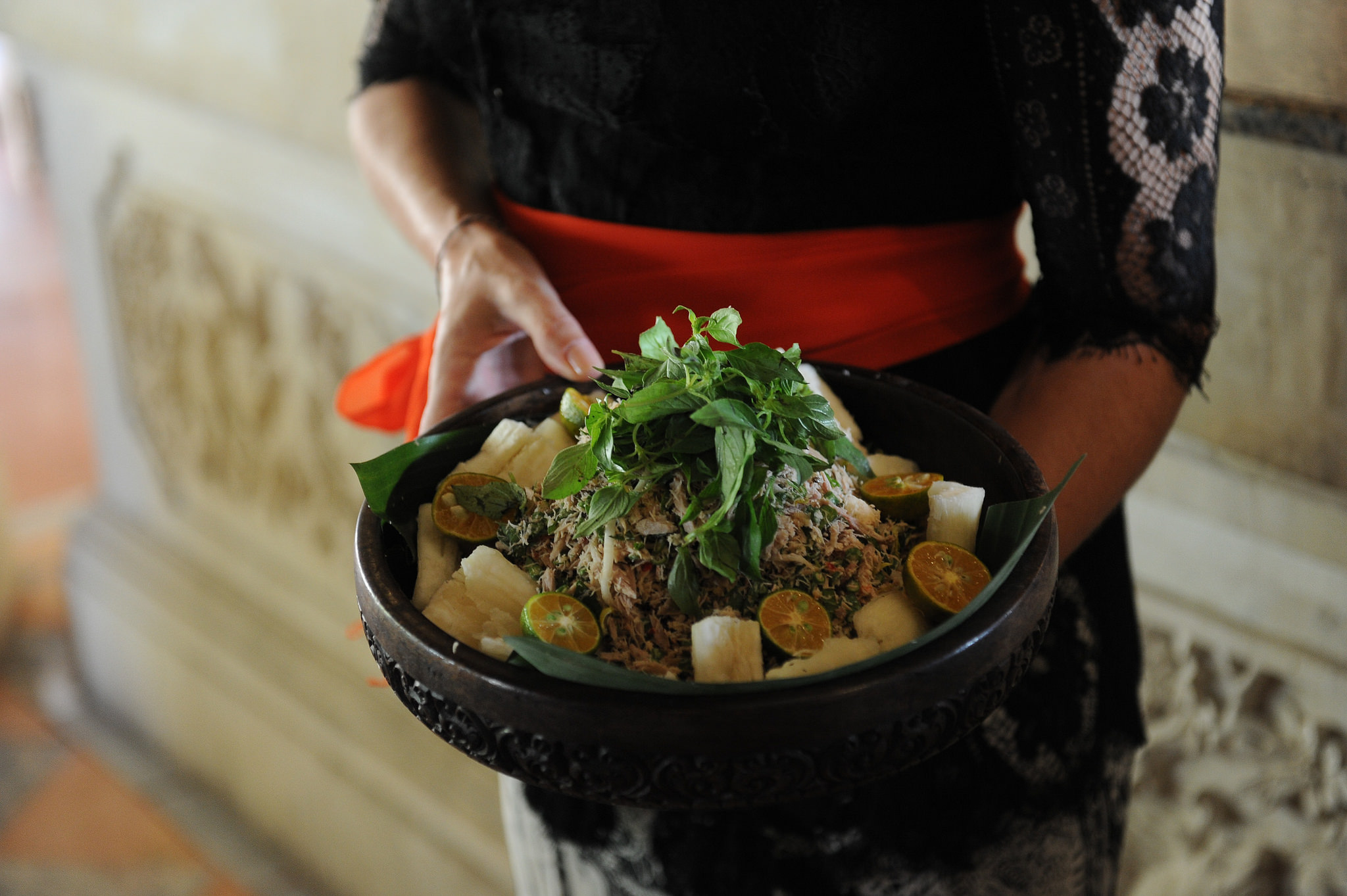 After bringing together over 6,500 foodies from across Indonesia and the globe for the inaugural event in 2015, the Ubud Food Festival (UFF) has announced its return to Bali's culinary capital from 27-29 May this year.
Showcasing the deliciousness and diversity of the Indonesian archipelago, the three-day event will span high energy cooking demonstrations, hands-on workshops and master- classes, special events across some of Ubud's most celebrated culinary establishments, in- depth food forums and much, much more.
"If there was one lesson we learned from the 2015 Ubud Food Festival, it's that the hunger is real," said Founder & Director of the UFF, Janet DeNeefe. "The enthusiasm of the local and international culinary community was so overwhelming, there wasn't really any question of whether we'd bring the Festival back for a second year."
The full program and line-up is set to be released via the UFF website early April when tickets go on sale, but organisers already have a few tasty treats for food enthusiasts to sink their teeth into.
"This year, this Festival program is centred on the concept of 'go local'," explains DeNeefe. "Whether that's showcasing local producers who work together with some of Ubud's best restaurants, or challenging our International chefs to get creative with tempe and turmeric, it's all about working with what Indonesia has to offer."
A window into Indonesian culture, the UFF will also dive into the rich tapestry of culinary tradition, from what a Balinese priest eats to a visit to the 'Tofu Grannies' who have been producing Ubud's artisan tofu for generations.