---
Join our Foodie Family and help us make the UFF Southeast Asia's most exciting culinary event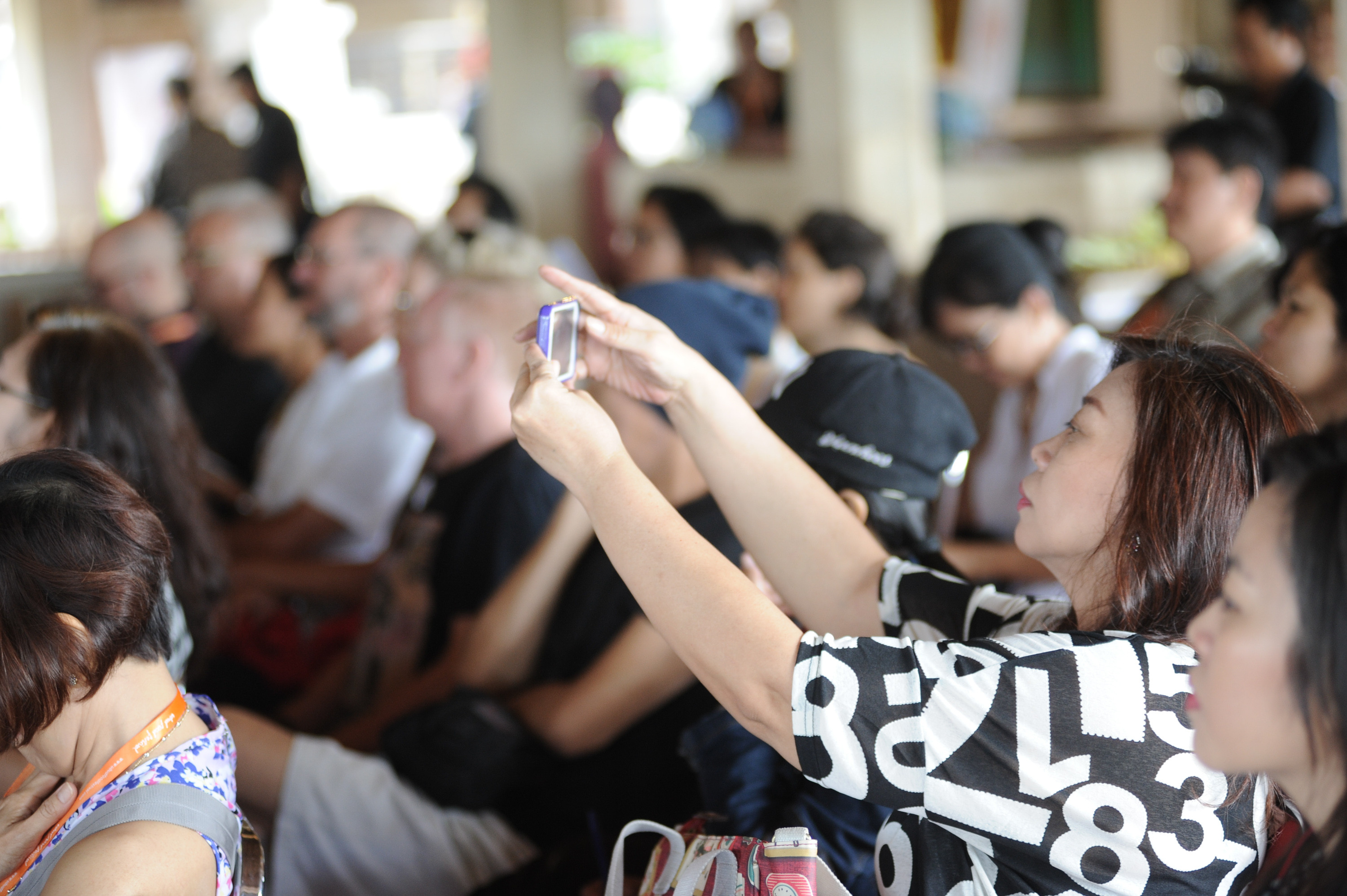 Are you forever ordering new things on the menu, just to see what comes out the kitchen? Do you love sharing your experiences by writing or photographing them and sharing them with the online food community?
We're looking for members of Indonesia's culinary community to join our Foodie Family, a network of food-enthusiasts to help bring the Ubud Food Festival to life.
In return for sharing your excitement about the upcoming event (27-29 May) through your blog or social channels, we'll promote your logo on our website and invite you to come along to the event, of course! Decked out in Festival merch, you'll form part of our exclusive Food Family helping to tweet, 'gram or blog your experiences as they happen.
If you think you've got other valuable skills to share, we can also explore options for including you in our program.
Sound like fun? Get in touch with us to find out more:
Holly Reid, International Media Consultant
holly@ubudwritersfestival.com | 0812 3819 9325
Ayundari Gunansyach, National Communications Coordinator
ayundari@ubudwritersfestival.com | 0812 8002 2884
---
Apakah anda termasuk salah satu pecinta makanan yang selalu memesan menu baru demi melihat kejutan yang akan keluar dari dapur restoran? Gemarkah anda berbagi pengalaman melalui tulisan dan foto dengan para pecinta makanan lainnya di komunitas online?
Kami sedang mencari para pecinta kuliner dan anggota pecinta komunitas masakan Indonesia untuk bergabung dengan Foodie Family, sebuah jaringan antara para pecinta makanan untuk meyuarakan kemeriahan Ubud Food Festival.
Sebagai timbal balik atas dukungan menyuarakan kemeriahan Ubud Food Festival (27 – 29 Mei 2016), baik itu melalui blog ataupun social media, kami akan mempromosikan logo anda dalam website kami dan tentunya menyiapkan undangan khusus untuk hadir dan menikmati Festival ini. Jadilah bagian dari Foodie Family dengan menceritakan pengalaman menikmati sajian acara Ubud Food Festival pada twitter, instagram dan blog – dan dapatkan merchandiseeksklusif dari kami!
Jika anda memiliki keahlian lainnya, kami akan dengan senang hati mencari kemungkinan untuk melibatkan anda lebih jauh pada program acara.
Terdengar menarik? Hubungi kami di:
Holly Reid, International Media Consultant
holly@ubudwritersfestival.com | 0812 3819 9325
Ayundari Gunansyach, National Communications Coordinator
ayundari@ubudwritersfestival.com | 0812 8002 2884