---
Ubud's Culinary Queen: Ibu Canderi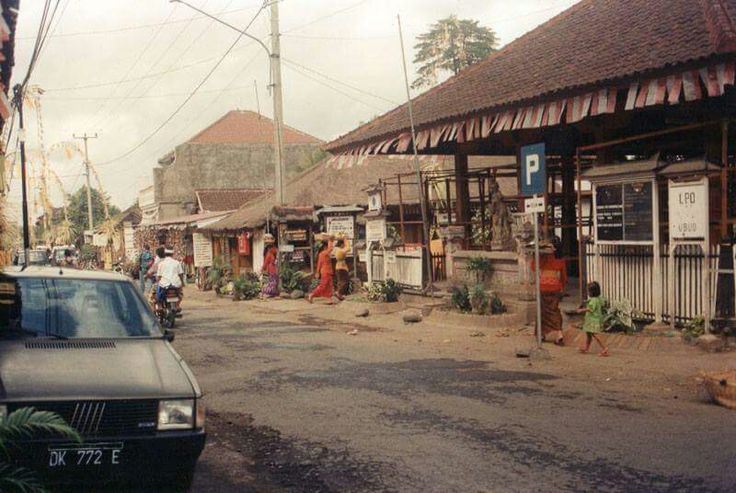 In the lead up to the 2016 Ubud Food Festival, we're celebrating the chefs, producers and restaurateurs who have helped to shape Indonesia's diverse culinary landscape. Today, our Founder & Director Janet DeNeefe takes a 'jalan-jalan' down memory lane, to tell the story of one of the first 'ibu-ibu' (mothers) of Ubud's food scene. An Ubud culinary icon, Ibu Canderi will also be sharing her story on this year's #UFF16 stage. 
I thought it would be  an ideal time to  take you on a jalan-jalan down Ubud's 'culinary' memory lane and honour one of the grand dames of our village cafes. Ubud has been the home to a wok full of Balinese mums who have been satisfying the hearts and appetites of international visitors for many years. These 'domestic goddesses' have helped shape the eating style of Ubud and set it on its dining feet. Their recipe for success has been simple: home-cooked food served with lashings of gracious Balinese hospitality. I often feel shy to be a non-Balinese expounding knowledge on Balinese food amongst these spice divas. I bow to the humble and lasting contribution they have made to our beloved town. And writing this article took me into a time-honoured space that also made me somewhat nostalgic. That's what memories do, I guess.
Enter Ibu Canderi. Canderi's warung was established by Ibu Canderi in the late sixties on Monkey Forest Road when Ubud was still painted in subtle shades of shock after the devastating communist coup only a few years before. Ibu Canderi had her own tale of tragedy to tell, with the loss of her husband during that time. She was still carrying the youngest of five children, a mere baby of a few months, on her hip when she unexpectedly became a widow. I remember hearing her story in the eighties, while sitting near the faded black and white photo of her late husband that hangs in the restaurant to this day. Hard to believe a blood-bath of this nature could happen in Bali.
But I digress. Ibu Canderi opened the doors of her family abode to cater for the new breed of tourist visiting the land Jawarhalal Nehru fondly called "the morning of the earth"; you know, that hippy-type who was looking for the 'real' Bali in flowery kaftans and bare feet sharing lots of love. Canderi had trained as an elementary school teacher but work had dried up after the coup. "We had to eat" she said. So she took the plunge and opened a homestay and restaurant. The only other places to stay, at that time, were Hotel Tjampuhan and lodgings in the palaces.
Canderi's was a simple eatery but in those days all eating places were simple. It was set in the family compound, in the living and breathing quarters of their traditional home, and the surrounding four rooms were available for rent. The restaurant lay in the courtyard and spilled onto the terraces of each room or wherever there was space. The staff was a mix of local Ubud folk and her own offspring; all sporting that laid-back quality that was actually even more laid-back then. The wonderful ambience reflected the warmth of this tiny mother whose gentle demeanour was as soft and loving as a hug for the homesick tourist. We all loved going there and we all loved Ibu Canderi. The food was a quirky mix of Balinese fare and tourist food that had been introduced by international guests who had stayed there: jaffles, guacamole, tacos, chapattis and garlic toast vied for attention with black rice-pudding, tofu fritters and Balinese soups. But despite the flavour, it was all cooked with love.
By the mid-eighties, Canderi's was already an Ubud institution. Ketut and I spent many nights sitting at the bar on rustic bamboo stools, chatting and laughing with Ibu Canderi while watching the action in the kitchen (albeit somewhat slow) and the comings and goings of the guests. There was always someone strumming a guitar under the stars and usually a group of Indonesians and other nationalities playing chess, cards or whatever, in the dimly-lit corners. In fact, nighttimes at Canderi's witnessed the most spirited, charismatic locals that Ubud will perhaps ever see at a time when this artist's refuge was slowly re-awakening. The wild and hilarious (late) Armawa spent every other night there, waxing lyrical with Silvio Santoso, creator of the Ubud Pathfinder map, (where are you, Silvio?). Pranoto, our favourite artist, took turns on the guitar while Nyoman Suradnya, Frank Wilson (before the white robes), Sarita Newson, John Schumann of Redgum fame and assorted local eccentrics gathered in this Alice's Restaurant-type haven, drinking arak, rice wine or mic jus (mixed juice) and chatting about life with whoever chose to listen. Redgum's best seller, "I've been to Bali too", honoured Canderi as part of the Ubud – I don't want to go home – experience.
Well I wandered off to Ubud, just a little up the track. One week there, didn't want to come back. Listening to Gamelan, playing guitar. Canderi's, tacos, Hotel Menara, two-month visa, I've been to Bali too. I was told that even Covarrubias stayed at Canderi's (well, whoever he was, he was Mexican), as well as countless writers, musicians and artists.  Gosh, don't we all miss those days.
Ibu Canderi made everyone feel at home in a caring, open-hearted way and isn't that the single, most important attribute of a great host? In fact, it wasn't the food that made Canderi's special; it was simply Canderi.  She heralded the new breed of "Ibu" in Ubud, a new type of businesswoman who made friends with people from all places, all walks of life.
I asked her about the tourist in those days. "Were they different back then?" "Oh yes", she said wistfully, "their hearts were much closer to us."
Nowadays, at the age of 75, Canderi still runs her restaurant. And after all, why should she let it go?  When I paid a visit the other day, she was still perched behind the desk, surveying the guests with her tender expression. Her restaurant is very much an old-Ubud experience with photos on the wall showing various guests who have visited and that feeling of eating in someone's house still lingers.
This piece was originally written by our Founder & Director Janet DeNeefe for Garuda In-Flight Magazine.