---
#UFF19 Sambal Series: Sambal Oncom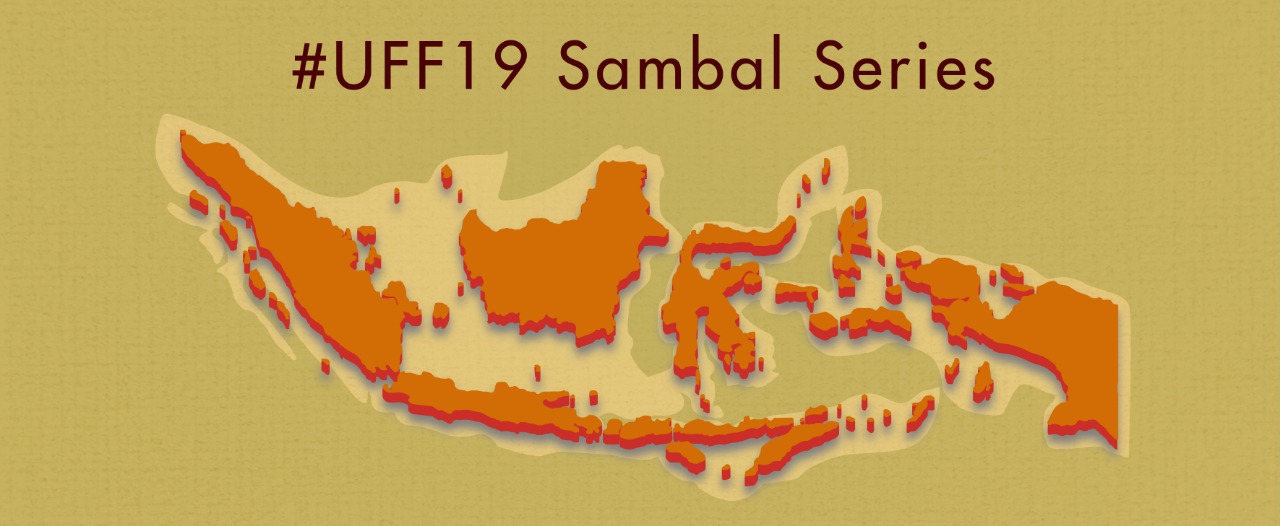 What is one thing that unites Indonesia's diverse cuisines? Sambal. Have you ever wondered how many types there are? Researchers from Gadjah Mada University recently listed 322 different recipes. Fanning the flames of the Ubud Food Festival's love of all things spicy, this is our weekly #UFF19 Sambal Series featuring our favorite types of sambal from across the archipelago. Our third favorite sambal is sambal oncom from West Java.
__
As West Java is primarily mountainous many areas enjoy a relatively cool climate, and with these brisker climes came the ability to better control the fermentation of certain foods. Though with the advent of coolers fermentation is now practiced throughout Java, the tradition lies in the west. Perhaps the most popular fermented food is oncom, the by-product of the tempe production process, but it can also be made from the by-product of peanuts and coconuts after their oil has been extracted. Indonesians are masters at making every morsel count, and these morsels are scrumptious; nutty, earthy and salty. Oncom makes a very tasty sambal, especially when served with another Sundanese specialty, ketan bakar (grilled cakes of sticky white rice). Tempted? Use our recipe below!
---
Sambal Oncom Recipe
Ingredients
200 grams oncom
1 stick of lemongrass
1 cm piece of greater galangal (lengkuas), crushed
2 cm piece of  lesser galangal (kencur)
7 bird's eye chilies
3 red chilies
3 garlic cloves
3 shallot cloves
Salt and sugar to taste
Cooking oil
Method
In a mortar and pestle, grind the chilies, greater galangal, garlic, and shallots, then saute in the oil until fragrant. Add the lemongrass and lesser galangal, and a little water.
Crush the oncom, and add it to the simmering sambal. Saute until well blended, and add salt and sugar to taste.