---
#UFF19 Sambal Series: Sambal Panggang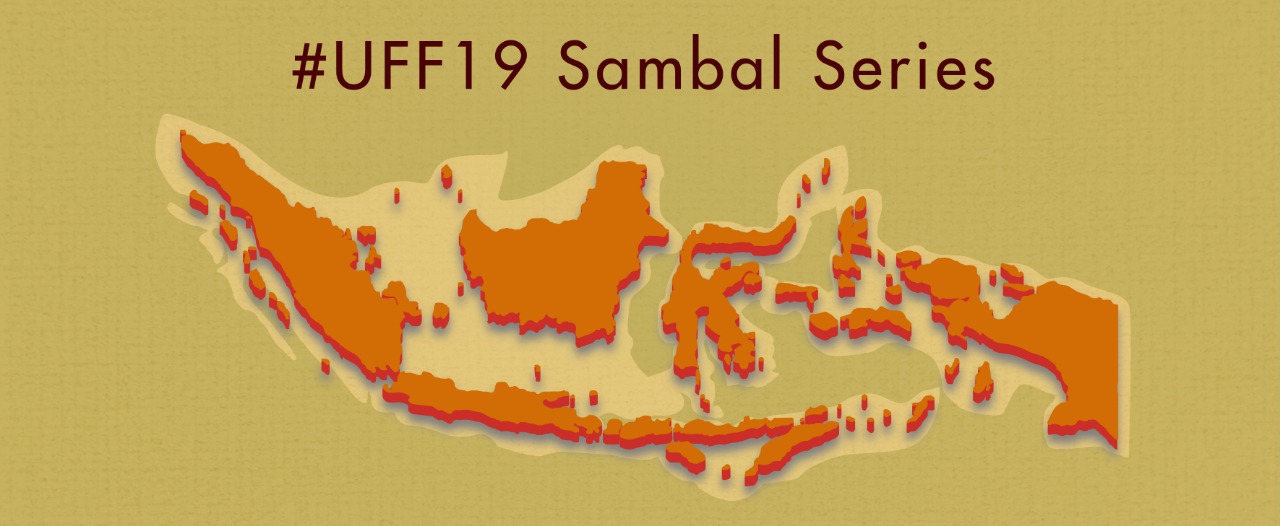 What is one thing that unites Indonesia's diverse cuisines? Sambal. Have you ever wondered how many types there are? Researchers from Gadjah Mada University recently listed 322 different recipes. Fanning the flames of the Ubud Food Festival's love of all things spicy, this is our weekly #UFF19 Sambal Series featuring our favorite types of sambal from across the archipelago. Fourth in the series is sambal panggang from Semarang, Central Java.
Semarang is an Indonesian food lover's dream, and has become one of Java's favorite cities for food tourists. Sambal panggang gets its delicious soft texture and smoky flavor from its main ingredient, smoked fish (ikan asap). It's usually eaten with steaming white rice and bayem (a type of spinach). We're sure you're drooling already, so scroll down for our recipe and try making it at home!
---
Sambal Panggang Recipe
Ingredients
1 smoked fish (flesh only, fried)
10 red bird's eye chilies
3 long red chilies (cabe keriting)
1 garlic clove
1 teaspoon of terasi
1 lime (jeruk limau)
Salt to taste
Method
Grind all ingredients in a mortar and pestle, except the fish and the lime. Once the ingredients are smooth, shift them to the edge of the mortar. Then crush the fish gently in the mortar, and mix them together.