---
#UFF19 Sambal Series: Sambal Seruit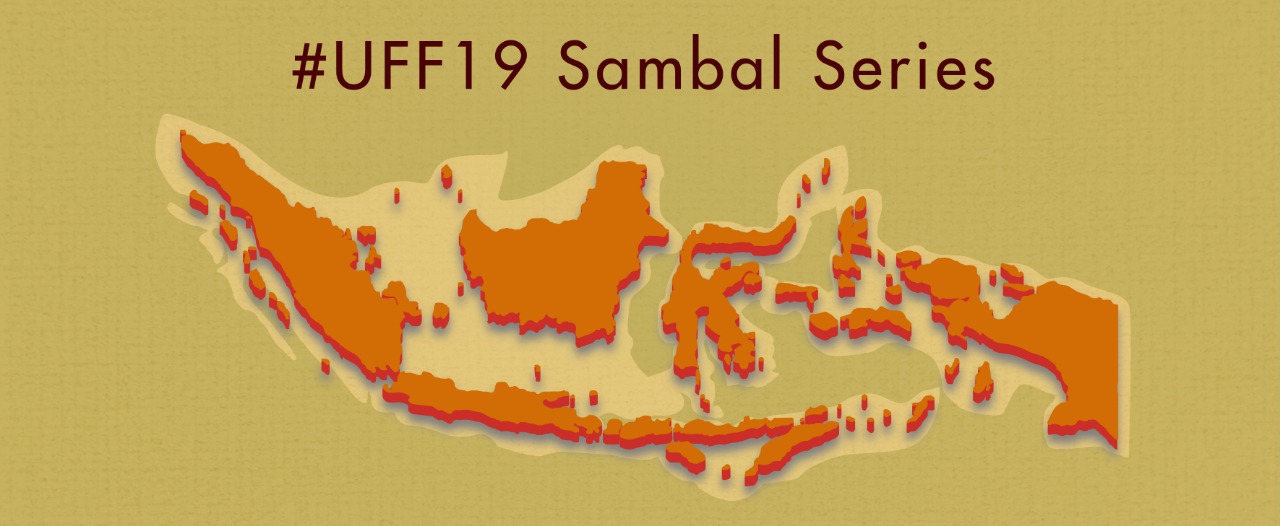 What is one thing that unites Indonesia's diverse cuisines? Sambal. Have you ever wondered how many types there are? Researchers from Gadjah Mada University recently listed 322 different recipes. Fanning the flames of the Ubud Food Festival's love of all things spicy, welcome to the weekly #UFF19 Sambal Series featuring our favorite types of sambal from across the archipelago. This week we sample sambal seruit from Lampung, South Sumatra.
The province of Lampung is on the southern tip of Sumatra, and as the gateway to the island from Java it is home many ethnic groups. Sambal seruit is derived from the word 'nyeruit', which means 'together'. This describes both the balance of different ingredients, and the importance of togetherness and harmony in a multi-ethnic society. Sambal seruit is often enjoyed at large community events and ceremonies with grilled freshwater fish – this tradition is called 'nyeruit'. The sambal contains interesting ingredients, such as white mango (mangga kuini) and sometimes fermented durian (tempoyak). Tempted to try making it yourself? Use our recipe below!
---
Sambal Seruit Recipe 
Ingredients
5 cloves of shallots
15 red chillies
1 teaspoon of grilled shrimp paste (terasi)
1 teaspoon of sugar
1 teaspoon of salt
2 white mangoes, chopped finely into matchsticks
Tempoyak (fermented durian – optional)
Method
In a mortar and pestle, roughly grind the chillies, shallots and terasi, then add the salt and sugar.
Add the mango then stir to combine.