---
Announcing – Our 2022 Highlight Speakers
Last week, the Ubud Food Festival announced the first round of #UFF22 Highlight Speakers set to join us in Ubud on the 24 – 26th of June for the return of our three-day cross-cultural culinary adventure, with special events and cooking demos, food tours, and talks, performance and markets, workshops, and masterclasses.
In line with this year's theme, UFF brings together local food heroes to collaborate with acclaimed chefs from around the world. Hailing from Italy, Ireland, Australia, and across the archipelago, our first round of Highlight Speakers is made up of 7 chefs and trailblazers who each bring their own unique flavours and philosophies to the culinary world.
Nominated as one of the Top 10 CNN Heroes of 2021, Bali's own Made Janur Yasa is the co-creator of Moksa, a plant-based restaurant and permaculture garden, and founder of Plastic Exchange. This program provides substances in exchange for collecting plastic waste. The Festival will explore the topic of food sustainability through a series of compelling conversations, special events, and extraordinary presentations. Another leading voice in the movement is Hellianti Hilman, founder of Javara and Sekolah Seniman Pangan, who has dedicated herself to enriching Indonesia's food biodiversity heritage,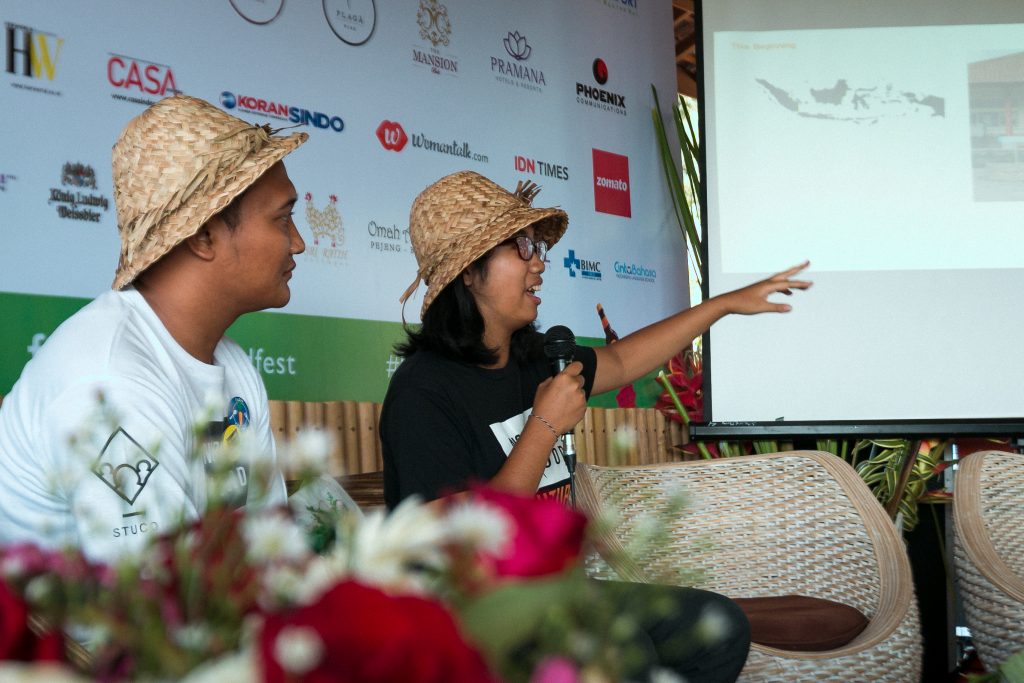 This year's festival will also present a series of intimate special events hosted by some of the culinary world's most sought-after and innovative chefs. Joining us from nearby Singapore is an Irish chef and restaurateur Andrew Walsh, the Chef-Owner of CURE, a Nua Irish establishment that earned its first Michelin Star in 2021, and a creative visionary in the kitchen. Maurizio Bombini, Chef-Owner of MAURI and beloved previous Executive Chef of Mandapa, a Ritz Carlton Reserve, will return to Ubud for the Festival to work his magic in Mandapa's kitchen once again.
Our next two Highlight Speakers have both spent significant time honing their culinary skills across Australia. Young George Executive Chef and co-owner Melissa Palinkas who is known for her innovative menu and zero-waste philosophy in the kitchen, and Indonesia's own Aga Alvian, who now leads the kitchen at Meatsmith, Jakarta.
Rounding off our first set of Highlight Speakers is one of Bali's local culinary heroes, Ayu Gayatri Kresna, Co-Founder and Head Chef of Pengalaman Rasa, who is passionate about sharing her culinary knowledge and love for Northern Balinese food with the world.
For all upcoming speaker and program updates, make sure to sign up to our enews and stay tuned across our Instagram, Facebook, and Twitter. Don't miss out on the return of one of Indonesia's leading culinary and cultural events!