---
Recipe Archive // 2016 Kitchen Stage: Indonesia's Superjuice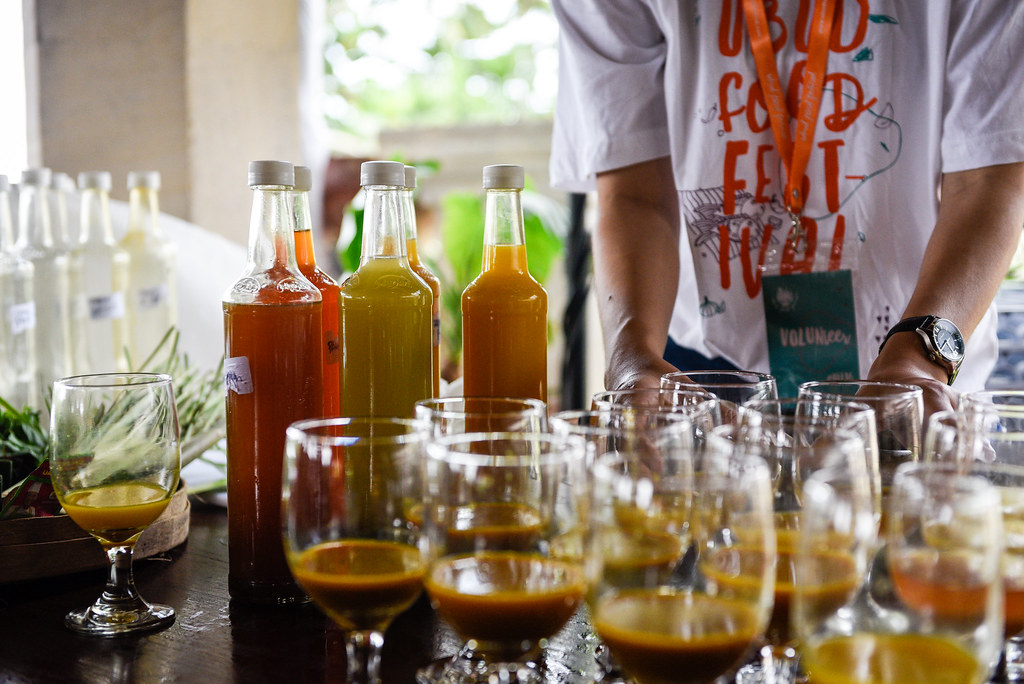 Since Ubud Food Festival first launched in 2015, we've had countless of chefs and culinary figures joining us on our cooking demo stages, Kitchen Stage and Teater Kuliner. To refresh your memory on the fun and endearing Festival experience, we would like to share some of the best recipes from those stages that you can try at home.
This week, we're bringing back a recipe from 2016's Kitchen Stage with Arif Springs, Jamu Sinom. Originated in Java, jamu is one of Indonesia's most well-known culinary creating and is now brewed across the archipelago. It is an herbal tonic that can cure your cold, calm your fever, or settle your stomach. In this Kitchen Stage session, chef Arif Springs from Taksu partnered with Festival Founder & Director Janet DeNeefe and gave us insider tips on jamu's healing powers, along with some simple recipes to try at home.
Jamu Sinom (Sweet Tamarind Leaves)
Ingredients:
150gr Fresh turmeric
200gr Spiced palm sugar
200gr Tamarind syrup
50gr Fresh sambung nyawa leaves (Also know as longevity spinach)
100gr Fresh young tamarind leaves
700ml Water
1/2 Teaspoon Black pepper
A pinch of Himalayan salt
Methods:
Gather all ingredients and ensure they are washed and clean. Blend all ingredients with 200ml water in a blender, make sure the juice is properly extracted. Add into 500ml of boiling water, boil for 20 minutes on a small heat. Strain with a nut milk bag or fine strainer, allow to cool for 20 minutes and serve warm. Jamu is best enjoyed in the morning before breakfast.
If you are making this recipe at home, don't forget to share on social media and tag @ubudfoodfest to get it reposted.