---
Recipe Archive // 2016 Kitchen Stage: Sambal Smackdown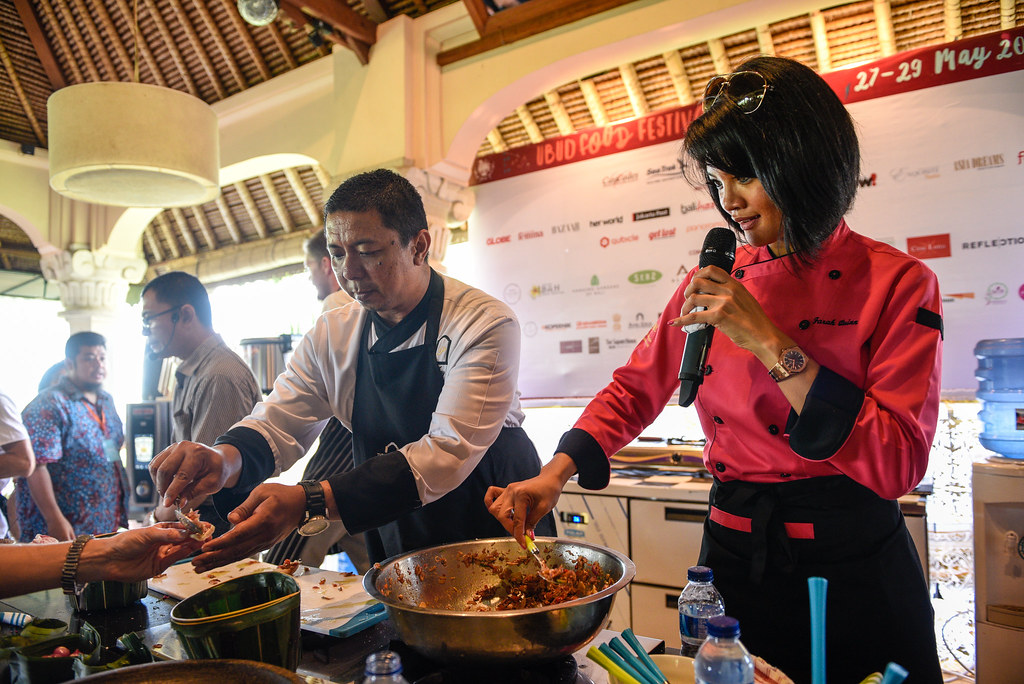 Since Ubud Food Festival first launched in 2015, we've had countless of chefs and culinary figures joining us on our cooking demo stages, Kitchen Stage and Teater Kuliner. To refresh your memory on the fun and endearing Festival experience, we would like to share some of the best recipes from those stages that you can try at home.
On this week's Recipe Archive series, we are featuring the sambal recipe that won 2016's Kitchen Stage: Sambal Smackdown. In this spicy kitchen cook-off, the competition pitted four Ubud Food Festival 2016 favorites – raw food chef Made of MOKSA, traditional masterchef Jay of The Royal Purnama, chef Reynaldo DeLuna II, and local expat Heinz von Holzen. The winner was decided by celebrity TV chef Farah Quinn, where chef Jay won the smackdown with sambal korek.
Sambal Korek
Ingredients:
15 pcs bird eye chillies
10 pcs red shallots
5 pcs garlic cloves
1 tbsp shrimp paste
3 stalks lemongrass
1 tbsp lemon juice
3 pcs kaffir lime leaves
1/2 tsp sugar
1/2 tsp salt
5 tbsp coconut oil
50 gr anchovies or ikan teri
20 gr galangal flower
20 gr ginger
Methods:
Finely slice the chili, ginger, shallots, lemongrass, kaffir lime leaves and galangal flower. Add salt, sugar, shrimp paste and lime juice to the mixture, combine by kneading roughly with your hand.

In a frying pan, heat 3 tbsp of the coconut oil until warm, add to the herb mix and knead thoroughly. With the remaining oil, fry the anchovies, then strain and add them to the herb mixture. Sambal Korek is now ready to be served, and it is best served within 30 minutes of adding the anchovies.
If you are making this recipe at home, don't forget to share on social media and tag @ubudfoodfest to get it reposted.