---
Recipe Archive // Teater Kuliner: ExploreResep Kecap ABC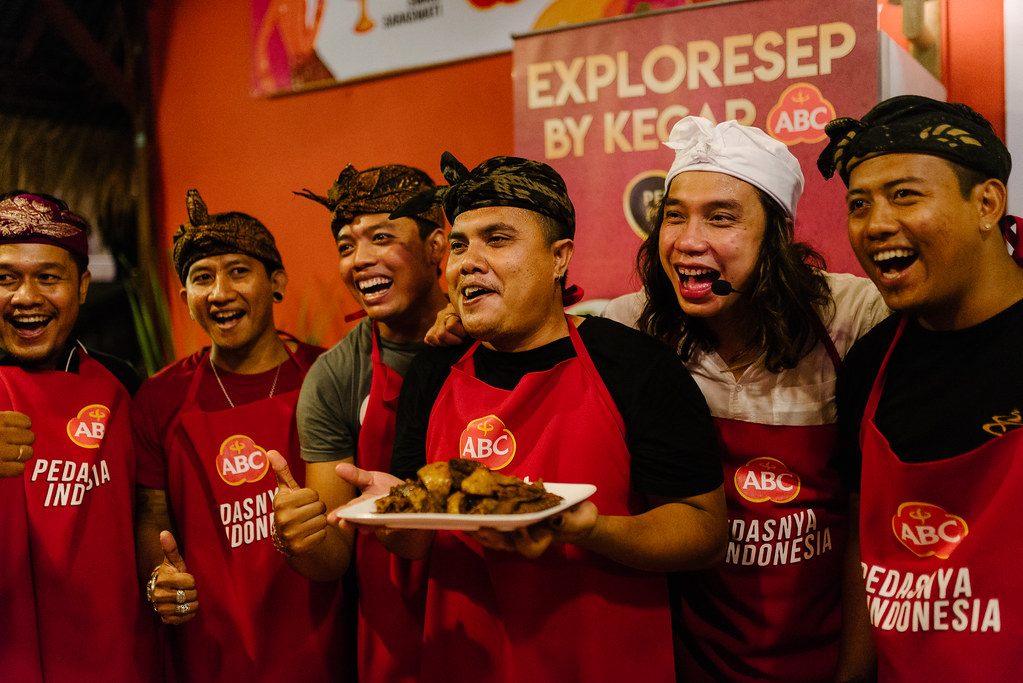 Since Ubud Food Festival first launched in 2015, we've had countless of chefs and culinary figures joining us on our cooking demo stages, Kitchen Stage and Teater Kuliner. To refresh your memory on the fun and endearing Festival experience, we would like to share some of the best recipes from those stages that you can try at home.
One of UFF19's favorite sessions is Teater Kuliner ExploreResep Kecap ABC featuring YouTube sensation, Gerry Girianza and the communities in Ubud and surrounding areas. Guided by Gerry Girianza, the husbands in the Ubud community cooked Semarang's specialty, Babat Gongso, for their wives.
Babat Gongso
Ingredients:
500 gr tripe, washed clean
5 glass of water
2 salam leaves
2 cm galangal, smashed
2 cm ginger, smashed
2 cm turmeric, smashed
6 garlic cloves
8 shallots cloves
6 curly red chili
4 candlenuts
3-4 tbsp Kecap ABC (sweet soy sauce)
Lime juice
Methods:
1. Put garlic, shallots, red chilies and candlenuts into a food processor and process until the ingredients become a thick paste.
2. In a large deep pan, boil the tripe together with ginger, galangal, turmeric, and salam leaves for 2 hours until the tripe is done and soft. Take the tripe out and let it cool.
3. Slice the cooled tripe into bite size squares and deep fry until the outside become crispy.
4. In a frying pan, heat oil and add the spice paste. Cook until fragrant. Next, add the fried tripe along with lime juice and Kecap ABC. Mix well and cook for 5 minutes until the spice sinks in.
5. Serve while its hot with white rice and sambal.

If you are making this recipe at home, don't forget to share on social media and tag @ubudfoodfest to get it reposted.