---
Ubud Food Festival 2019 Presented by ABC // Diaspora Dining in Paris at djawa
Spice Up the World is the theme of Ubud Food Festival 2019 Presented by ABC. While other Southeast Asian cuisines are adored internationally, Indonesian cuisine is far behind. But this is changing. Indonesian restaurants are opening their doors on foreign soil more rapidly than ever before. "Food is, after all, the easiest way to access a culture," says UFF Founder & Director Janet DeNeefe. For the fourth installment of Diaspora Dining we speak to Stephanie Dambron, owner of djawa, which has five outlets in Paris.
It seems extraordinary that in Paris – a city renowned for its pastries, cheese, haute cuisine and fine dining – there are five Indonesian eateries under the same banner: djawa. As their owner Stephanie Dambron explains, "you need many, many ingredients for success in entrepreneurship, but if I had to choose a parameter in my case, it would be perseverance."
Stephanie has a mix of Indonesian and French heritage. Her maternal grandparents are from Sulawesi, and like her mother she was born and raised in Jakarta. Her father is French and she attended the French school in the capital, and later moved to France to continue her studies. She had the idea to launch djawa soon after. So how did her culinary journey begin?
"As it is complicated to import food from Indonesia to France yourself, I only chose the recipes according to the ingredients I could find in France. The first important step I took was to test my recipes in very concrete ways: I organized test dinners at home where I invited friends and the few people I knew in the food business; I introduced the Nasi Goreng for one day in the menu of a small bistro where many of my fellow students went for lunch; and most importantly, I created a small catering business to start selling these meals to Parisians. All these tests changed completely the concept and menu I had in mind, more accordingly to what French people were looking for in a casual meal: less chilli, a practical presentation and a nice ambiance."
A nice ambiance is something that Stephanie has achieved with all her djawa outlets. Tropical plants, elegant bamboo furnishings and monochromatic batik feature walls create an exotic yet refined atmosphere. And what's on the menu? "djawa presents a modern presentation of traditional Indonesian dishes, respecting as much as possible the core of Indonesian cuisine in my interpretation: the spices."As their website proclaims: "With flavors of spices from afar, simmered dishes or wok stir-fries, go on a culinary road trip through the largest archipelago in the world."
"Most of my customers don't know anything about Indonesia (some even think they are in a Thai restaurant!). Some think that Bali is country!"
At djawa, many Parisians have their first taste of Indonesia – both its cuisines and its cultures. As Stephanie exclaims, "most of my customers don't know anything about Indonesia (some even think they are in a Thai restaurant!). Some think that Bali is country! But the minority of customers who have been to Indonesia on holiday are very enthusiastic to revive their memories with our stores." Echoing the thoughts of Janet DeNeefe mentioned above, Stephanie believes that "learning about a country through its cuisine is the best introduction for me, but maybe also for Europeans who love to eat well."
On why Indonesian food isn't as well known internationally as other Southeast Asian food cultures, Stephanie muses, "That was always a question I asked myself because it wasn't easy to promote djawa for many years. The Indonesian diaspora is not as widespread as other Southeast Asian neighbors (maybe because Indonesia is awesome and people don't want to leave it!). As a result, there are very few Indonesian restaurants in Europe, except in the Netherlands. But also, I must say, Indonesia can also significantly improve its international marketing. Although it has improved in the past few years, and I can see among my French entourage and customers that Indonesia has become a clearly attractive destination for tourism.
"It was always a strong motivation for me to promote Indonesia through its fantastic and diverse cuisine"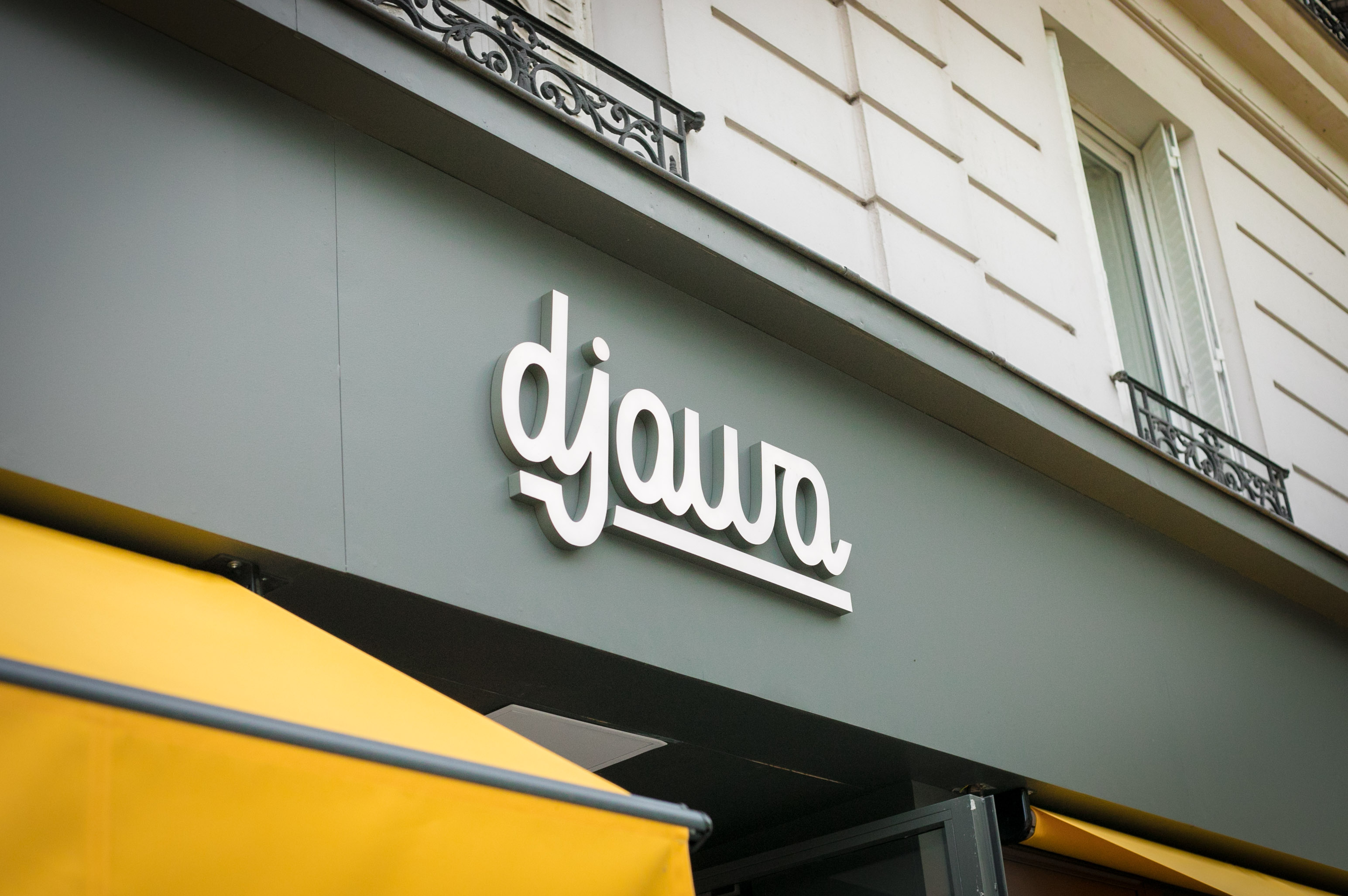 As Bandung, capital of West Java, was once known as Paris van Java for its cooler climate and romantic city streets, it's a sad irony that so many Parisians still know little about Indonesia – which is why djawa is so important for international exposure. "It was always a strong motivation for me to promote Indonesia through its fantastic and diverse cuisine," Stephanie explains. "Today I serve an average of 500 French customers per day, thanks to our affordable meal deals. I am quite proud of this achievement. And I have many more ideas to promote Indonesian cuisine and culture for the years to come, but as I always do, I will take it step by step…".
For more Indonesian flavors in France head to the djawa website and follow them on Instagram @djawafood.