---
Ubud Food Festival: Help Save Local Businesses
In this challenging time, many local businesses are struggling to stay afloat. Ubud Food Festival has always been a platform for local businesses to promote their products, and we would like to continue that role during these trying times. The Festival online platforms is promoting local businesses in Bali that are still open and providing services, products or special deals, to encourage more people to support. Here are some places in Bali that are still open, ranging from food and beverages, ingredients, and other services.
FOOD AND BEVERAGES
Business Description: Tantalize your taste buds with our globally influenced cuisines. From the fresh and abundant breakfast and fruit juice to your favorite Indo-Asian dishes, our menu is plentiful and bursting with flavor. Locally sourced ingredients prepared with the creative flair of our international chef, a unique dining experience awaits you at Blue Karma Ubud.
Let us nourish and indulge you the healthy way with our zesty, flavorful plant-based and nutrient-rich cuisines. We promise you will feel rejuvenated! Designed to cater to all dietary requirements, you can find gluten-free, dairy-free, sugar-free, and vegan options on our menu for any meal: breakfast, lunch, and dinner. Tasty and fresh, our ingredients are locally and organically produced to ensure that they remain rich with nutrients minus the toxic pesticides.
A variety of beverages, including hot and cold drinks, purified water and fresh fruit juice, are also available throughout the day for the all-important hydration your body always needs.
Open: 07:30 – 11:00 WITA
Special Offers: 10% off.
Special Menu
IGA KAMBING (Combination of Indonesian spices/herbs with western sous vide) IDR 205,700 – Indonesian lamb stew, aromatic coconut broth, fragrant cumin rice.
BLACK ANGUS PRIME RIB EYE (Beef prime cuts selection, aged with koji rice and cooked to perfection) 200 GR at IDR 332,750 -Accompanied by truffle mashed potatoes or potato wedges and roasted seasonal vegetables.
GARDEN TOMATOES AND BURRATA (Garden cherry tomatoes, rose tomato, fresh basil, Genovese pesto) – IDR 133,100
Contact: kadek.jian@bluekarmasecrets.com
Website: https://bluekarmanestling-ubud.com/botanist/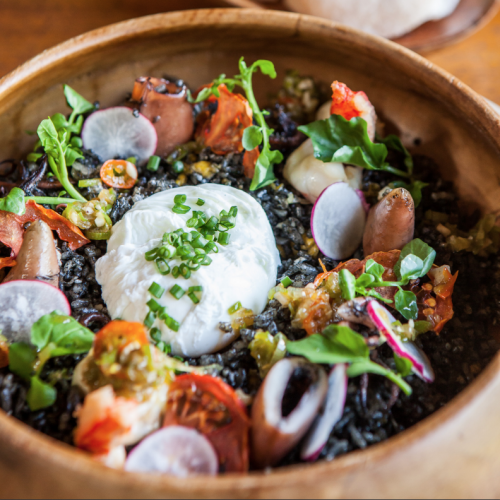 Business Description: In the day, we fly tasty rice bowls packed with flavor alongside our must-have cold-pressed juice. When the sun goes down, Super Lucky is all about putting accessible wines together with Asian inspired street style food. Grab a couple of glasses or a bottle & fill the table up with bites.
Open: 11:00 – 18:00 WITA (during Covid-19 period)
Special Offers: All rice bowls going at IDR 45,000 only
Contact: nick@kancapitalgroup.com
Website: www.superluckybali.com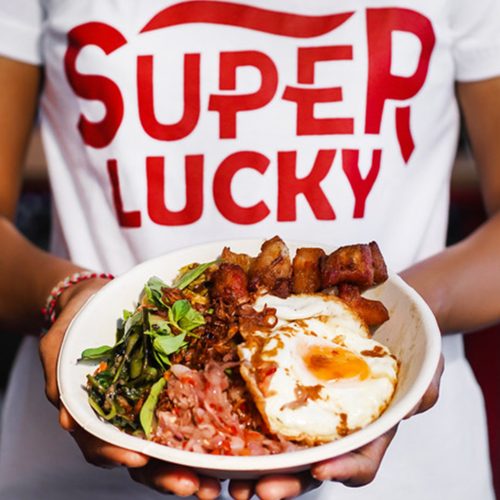 Business Description: Littletalks Ubud is located on the ground floor of Ani's Villas with prime view to Gunung Lebah Temple, right across Blanco Renaissance Museum. A gem in the heart of Ubud village with delicious foods.
Open: 9:00-17:00 WITA
Special Offers: Free delivery
Contact: 087861623977 / littletalksubud@gmail.com
Website: www.littletalksubud.com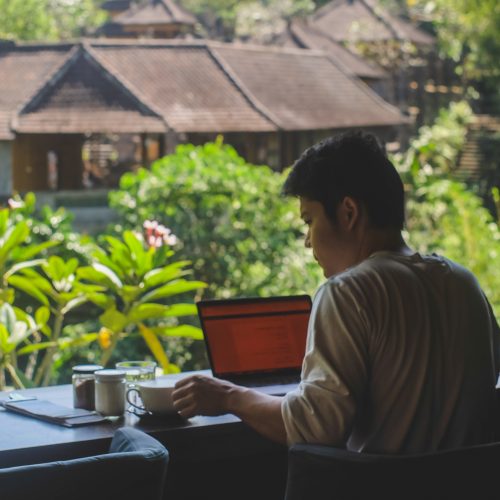 Business Description: Home industry of food and beverages located in Sanur. Offers juice and cake. Business Product includes Sari, fresh home made juice from locally resourced produce with no sugar and/or preservatives. Green Sari has bok choy, spinach, apple, ginger, lemon, coconut water. Yellow Sari has turmeric, ginger, lime, coconut water. Orange Sari has carrot, tomato, coconut waterPacked in 250ml bottle, price IDR 20,000. The second business product is Matcha Pound Cake, size 8x20x6cm with flour, sugar, butter, egg, matcha powder as ingredients. Price IDR 95,000, less sugar upon request.
Open: Monday to Sunday 8:00-17:00 WITA
Special Offers: First, IDR 3,000 cash back per bottle for the next purchase if returning the glass bottle. Then, promo in May for Matcha Pound Cake, from IDR 80,000 to IDR 95,000. Free delivery around Sanur and Renon area for min purchase IDR 50,000 at 8.30-9.30 WITA.
Contact: +62811160970 / myra78320@gmail.com
Website: instagram.com/90dkitchen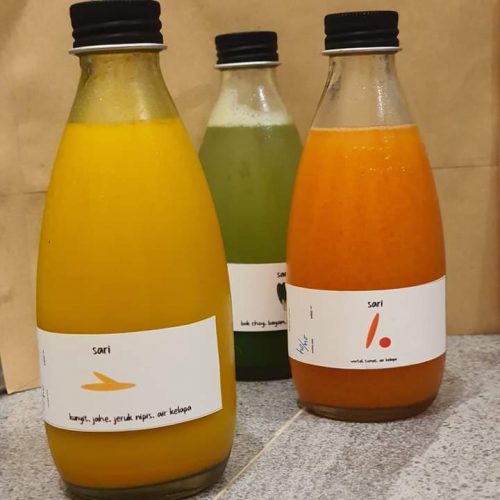 Business Description: Plaga Wine is a company part of PT. Indowines group, one of the oldest and largest wine importers for Indonesia. We are 100% "asli" Indonesia, using the best enological products and equipment available in the winemaking market. We distribute in the main markets of Indonesia. Fresh Imported grape juices from Spain, Chile, Italy fermented and bottled in Bali, Indonesia.
Open: Online 24/7, Office: Monday-Friday 09:00 – 17:00 WITA
Special Offers: Save up to 50% 0FF. Vintage Club Buy 2 get 4 . Plaga Wine 750ml buy min 12 bottles @ IDR 113,400 and min 6 bottles @ IDR 151,200 ( normal price IDR 189,000). FREE Delivery Bali area no min order and ship all over Indonesia
Contact: +62 081139 606934 (WA), +62 847 7232 (Office)
Website: plagawine.com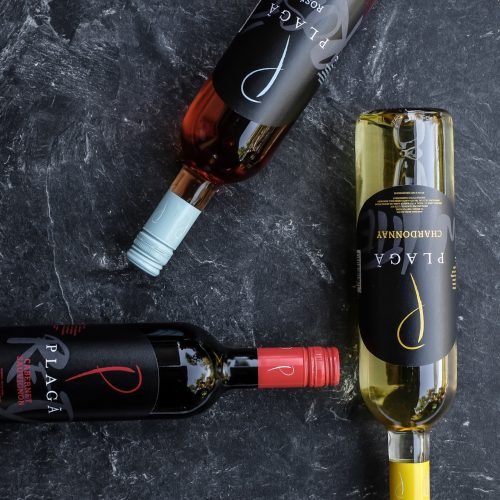 Business Description: Umah eatery sells Bakmie, Yamin, Siomay, Korean Toast dan popular drinks, such as Dalgona Coffee, Telang Flower Tea dan Telang Latte.
Open: 16:00 – 20:00 WITA
Special Offers: Free delivery Pura Demak are, and free delivery for Monang Maning are with minimum order IDR 30,000
Contact: +6285883537480 / umahrooms@gmail.com
Website or social media: www.instagram.com/umaheatery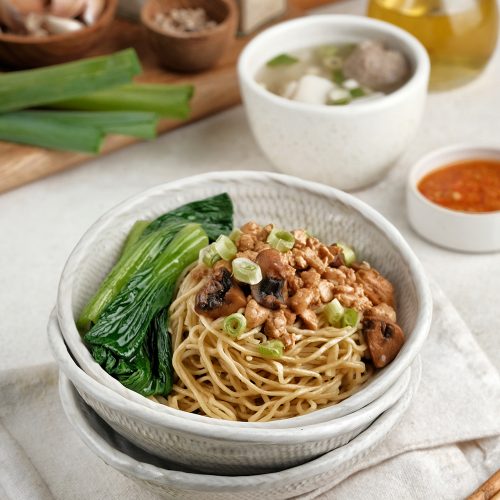 INGREDIENTS
Business Description: Local owned organic-inspired farm market in the heart of Ubud with convenience and modern approach. Bringing Bali's land produced from our farm right to your kitchen. From vegetables, fruits, herbs, poultry, and more.
Open: 8:00 – 18:00 WITA
Special Offers: Retail & Wholesale price, fresh farm goods, delivery service.
Contact: 082146699697 / yogisfarm.shop@gmail.com
Website: https://www.facebook.com/farmshopbali/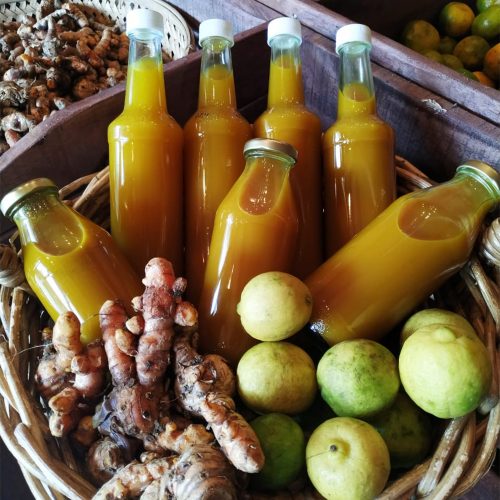 Business Description: Beras Pulen Super cocok untuk konsumsi rumah tangga sampai hotel bintang lima. Ecer dan Grosir ready.
Open: 08:00 – 20:00 WITA
Special Offers: Special discount for purchase above 50kg
Contact: +62818330807
Website : instagram.com/beras.nyonya.de/ or instagram.com/gianyar.nyonya.de/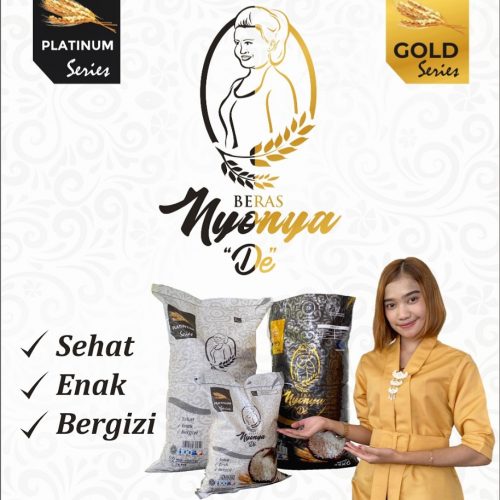 Please contact the businesses directly for more information. We also welcome anyone who would like to promote their businesses in Bali to contact us at media@ubudfoodfestival.com.