---
UFF20 Presented by ABC Local Heroes Series: AA Gede Agung Wedhatama
With the theme Heroes, Ubud Food Festival 2020 Presented by ABC highlights figures behind the Indonesian culinary scene, who play a significant role in nourishing Indonesia's gastronomic world. "For our sixth year, we want to recognize and celebrate the people behind the extraordinary flavors and evolving stories of Indonesia's culinary landscape," says our Founder & Director Janet DeNeefe. For the fifth installment of our Local Heroes Series, we speak to AA Gede Agung Wedhatama, Founder of Cool Young Farmers community and BosFresh Apps in Bali.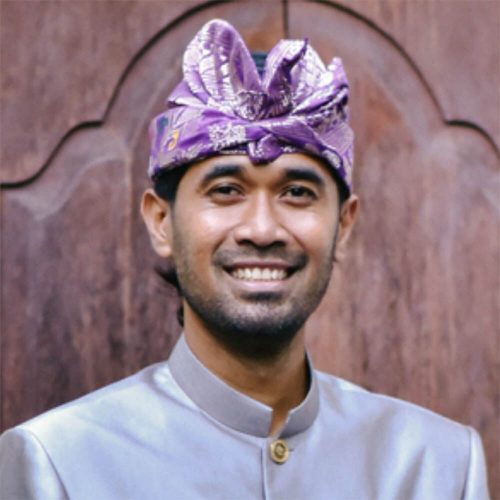 AA Gede Agung Wedhatama, also known as Gung Weda, started organizing community for young farmers in Bali, Cool Young Farmers, when he saw that the agriculture industry in Indonesia, especially in Bali, is facing multiple challenges. He saw that many farmers in Bali are struggling to prosper, including young generations lack of involvement in farming industry and the absence of fair trade between farmers and markets.
Gung Weda believes that creating this community of young farmers is part of his responsibility. He was also inspired by other farmers. "Seeing them having many problems in agriculture triggered me to form Cool Young Farmers community, gathering farmers so they have the pride that farming is cool, and bridging agriculture from upstream to downstream. from planting to selling, retailing and exporting," Gung Weda explained.
Other than agriculture industry, Gung Weda believes that the culinary industry is a business that will last until the end of time. "Culinary industry is business until the end of time, because people will forever need to eat. While culinary industry can be good, healthy, competitive and consistent, it will surely be accepted by the market," he continued.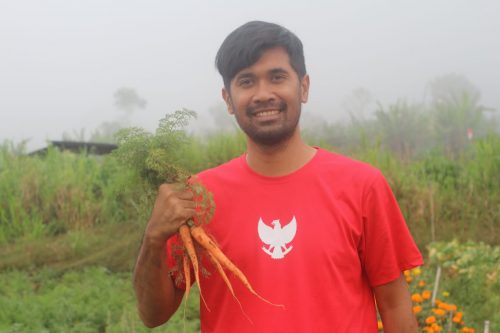 "Agriculture is a sub-food of the culinary business, there will be no culinary if there are no farmers. Therefore, agriculture and culinary are two links that cannot be broken," said Gung Weda. "The importance of our work with Cool Young Farmers in the culinary world, we produce vegetables, fruits, meat, fish of the highest quality, using the method of Nature farming, so that healthy and responsible agricultural products are produced." He believes that with this approach, culinary consumers will get healthy and guaranteed high quality food.
Along with Cool Young Farmers, he believes that he can help solve the problems in agriculture industry, especially in Bali. Cool Young Farmers community has also created BOS (Bali Organik Subak) Fresh Application or BosFresh Apps to shorten the distribution chain of agricultural products to consumers.
For updates, sign up to our enews and stay tuned to our Instagram, Facebook, and Twitter.