---
UFF20's theme Heroes celebrates the people behind the scenes of Indonesia's culinary cultures

From 17–19 April 2020, Ubud Food Festival Presented by ABC (UFF) will celebrate the unsung heroes of Indonesia's culinary cultures, who work tirelessly to put the best food on our plates. With the theme Heroes, the nation's leading food event will champion mothers, fathers, grandmothers and grandfathers who provide food rich in history and taste to their loved ones.

Spotlighting the archipelago's culinary culture has been at the heart of every UFF. Each year, the Festival welcomes audiences and chefs from near and far to learn about Indonesia through its cuisine. In 2020, UFF will introduce the heroes of our home who play a significant role in nourishing Indonesia's gastronomic world.

For its sixth year, the Festival will explore how the diversity of the world's fourth most populous nation plays a vital role in its culinary delights. Through special events and cooking demos, food tours and talks, workshops and masterclasses, music and performance, films and markets, the three day cross-cultural culinary adventure will introduce audiences to flavors far beyond rendang, sate, gado gado and nasi goreng.
"Since our inaugural event, the Festival has introduced Indonesia's complex and diverse cuisines to food lovers across the globe," said UFF Founder and Director Janet DeNeefe. "For our sixth year, we want to recognize and celebrate the people behind the extraordinary flavors and evolving stories of Indonesia's culinary landscape.
"With the theme Heroes, we want you to meet the unsung heroes of Indonesian food, the mothers and fathers who cook their age-old family recipes at home. We want to honor their immense contribution to creating the rich flavors we all love," DeNeefe continued.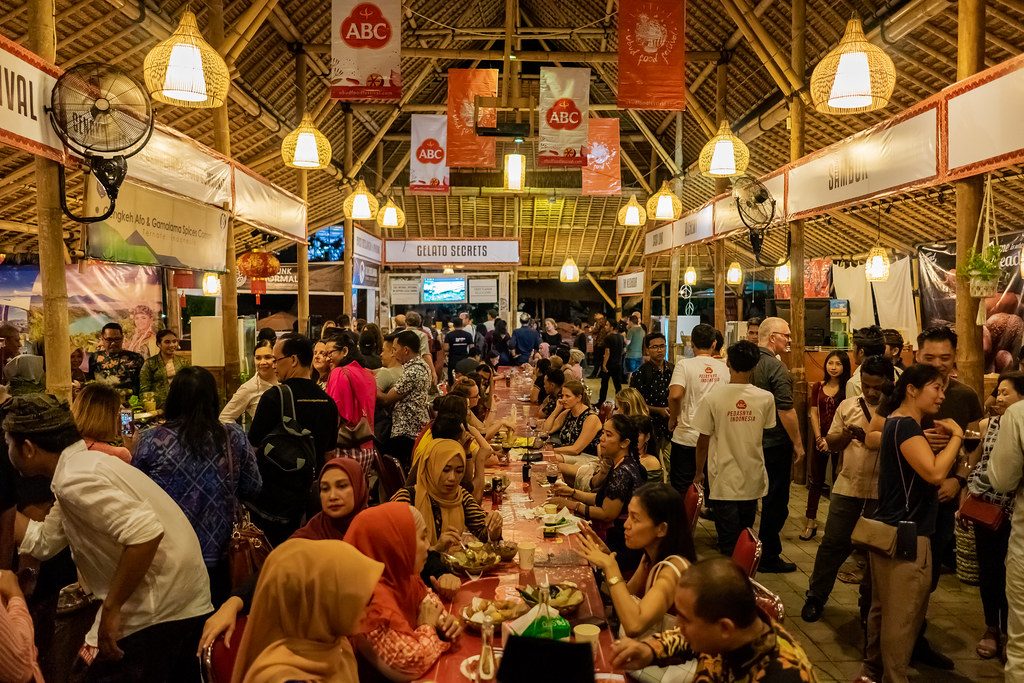 Along with the theme, UFF also unveiled the 2020 artwork created by Indonesian artist, Marishka Soekarna. An acclaimed mural artist, she is known for her playful, whimsical approach to intimate and social issues. Her artworks have been exhibited at Gudang Sarinah Jakarta, National Gallery of Indonesia, and Yeosu International Art Festival, South Korea.
The Festival is thankful to welcome back one of Indonesia's leading food brands, ABC, for a third year, as Presenting Partner. Dhiren Amin, Director of Marketing and R&D, Kraft-Heinz Southeast Asia, commented, "We are extremely delighted to be UFF's Presenting Partner for a third year. ABC not only shares the Festival's passion for celebrating Indonesia's culinary scene, we also appreciate the essential role of the people closest to us in creating the diverse flavors and sensations that we enjoy.
"The theme Heroes is very much aligned with ABC's programs and commitment to highlighting Indonesia's captivating culinary world and the people behind it. After two successful years of partnership, we are ready to have an even bigger and better festival for our third year," concluded Amin.
"We are excited to have ABC join us again for a third year and we extend our sincere thanks to everyone at ABC for their continued support," commented DeNeefe. "We are looking forward to celebrating our culinary heroes with food lovers from across the archipelago and beyond. We hope you're ready to taste flavors and textures that will leave you in a state of delighted wonderment."
Get ready for the first taste of UFF20 program in early February. For updates, sign up to our enews and stay tuned to our Instagram, Facebook, and Twitter.