---
What to eat in… Balikpapan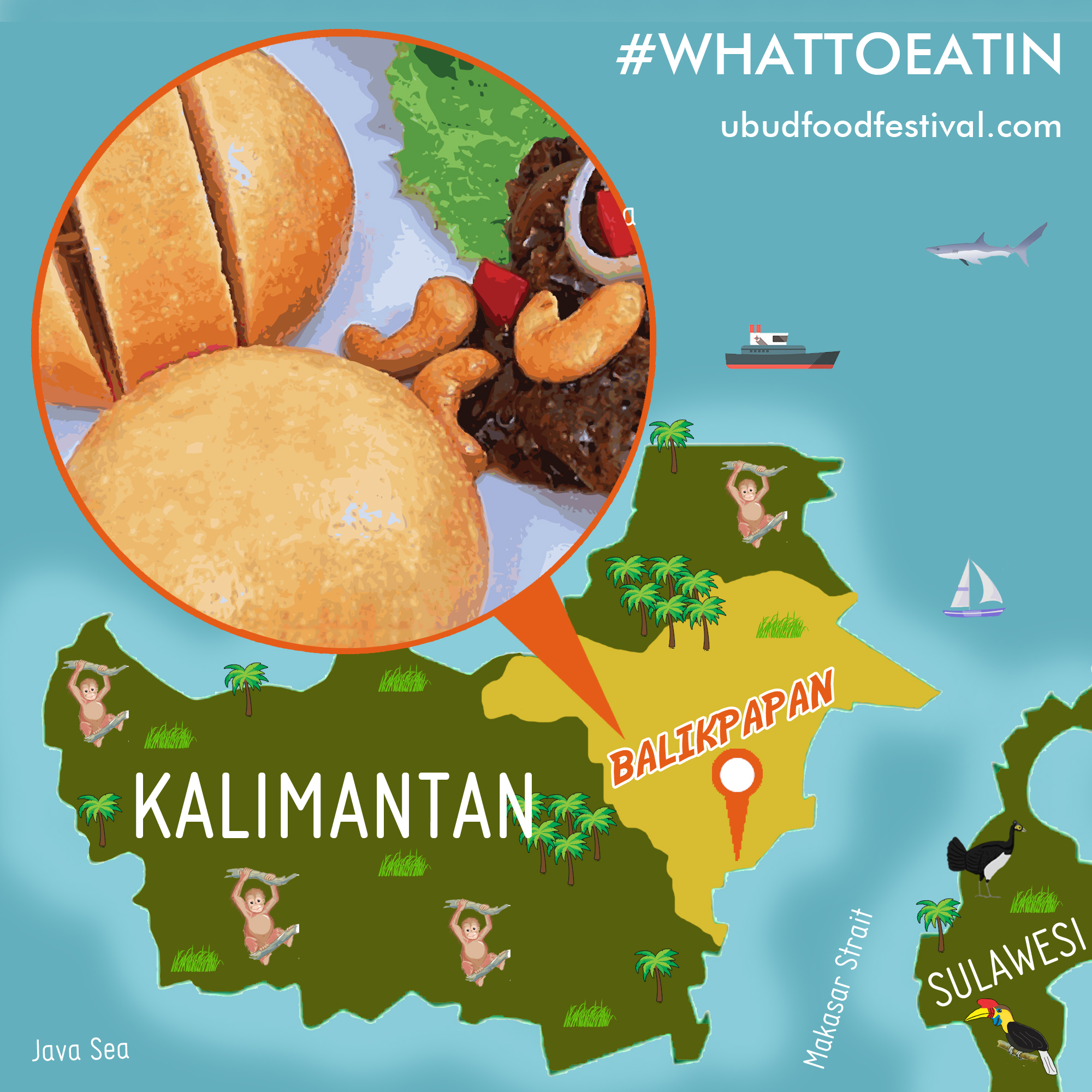 Just like Pontianak in West Kalimantan, which was last week's stop on our #Whattoeatin culinary tour, the East Kalimantan port city of Balikpapan is also culturally diverse. It's inhabited by many migrant workers from across Indonesia and beyond, and so it's no surprise it boasts a Chinese-inspired culinary icon. Mantau sapi lada hitam, which became popular in the last few years, is a simple yet hearty dish comprising two parts: mantau and sapi lada hitam. Mantau is a fluffy North Chinese steamed bun which in Indonesia is commonly enjoyed as a snack. (If you're wondering, mantau is filled after steaming, while bakpau is filled before steaming). Mantau can be found in many dim sum restaurants, and one of the most popular variations is deep frying and dipping in sweetened condensed milk.
In Balikpapan, mantau took a twist by being made into the perfect companion for sapi lada hitam – stir-fried tender beef marinated in black pepper sauce. You can put the black pepper beef between the mantau like a hamburger, stack it on top like a pizza, or simply use the mantau to mop up the wonderful black pepper sauce. Just be warned: one is never enough.
Where to try it: Golden Palace Restaurant at Blue Sky Hotel, Jl. Letjen Suprato No 1, Balikpapan.
—