---
These are the Organizations Supporting Waste Reduction at Ubud Food Festival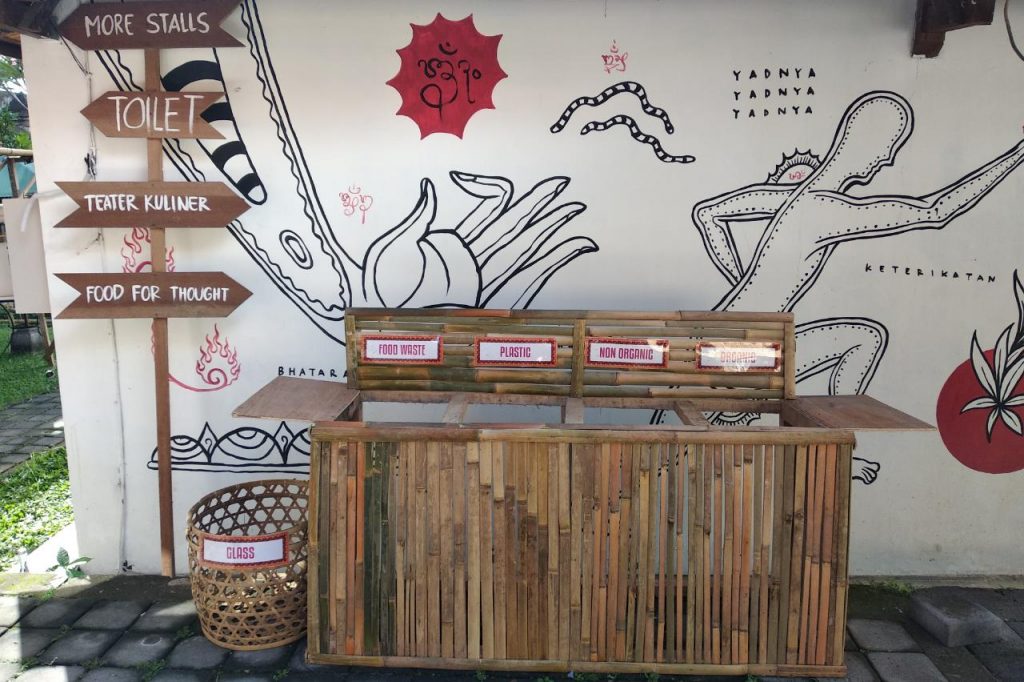 We recently shared this list of seven ways you can help reduce waste at Ubud Food Festival 2019 Presented by ABC. Now we want to let you know about the organizations that are supporting our waste management initiatives. If you see them at the Festival be sure to give them a smile, and ask them about their crucial contribution to waste reduction across the island.
Griya Luhu – Supervision & Information
Initiated by young Balinese, Griya Luhu is a movement contributing to resolving the issue of waste on the island. The movement originated from the idea that waste produced by the community has a high value if it is properly sorted and processed. Griya Luhu wants to inspire change that is beneficial to people's lives and the environment. Its members believe that Bali will be trash free for the next generation! Griya Luhu members will be helping out at the sorting stations to ensure waste is sorted correctly.
Eco Bali – Plastic & Non-Organic
ecoBali was established in 2006 in response to the urgency of waste management problems in Bali. Their vision is to enable everyone to move towards a zero waste lifestyle. They promote responsible waste management, and create green knowledge and eco products for achieving zero waste.
Rumah Kompos Padangtegal – Organic
Padangtegal is one of Ubud's villages, and is home to the famous Monkey Forest. Rumah Kompos Padangtegal aims to make the area clean and green, and act as a pilot village for waste management. The organization promotes the new perspective that waste is a resource, and provides various waste treatment facilities for the benefit of residents and the public. They also provide education to residents about various waste management methods.
Love Life Studio – Glass
At Love Life Studio, artist Budi Boleng gives used glass a second life by upcycling it into vases, drinking glasses, water bottles, candle holders, lamps and jewelry. All used glass from the Festival will be given to Budi as raw material for his creative, eco-conscious initiative.
Bhumi Pertiwi – Banners
Bhumi Pertiwi is a creative, eco-conscious group transforming used banners into stylish bags. They recently made bags from election banners, and after the Festival they'll create bags of various sizes from all our colorful Festival x-banners, hanging banners, and more. As Bali embraces the plastic bag ban, we're sure to see more of Bhumi Pertiwi's bags across the island!
Positive Impact Forever – Plastic
Positive Impact Forever is an organization helping businesses to move towards zero waste to landfill through impact assessments and permaculture gardens. Its Founder, Piet van Zyl, is presenting one of the Quick Bites session at the Food for Thought stage, and is also part of the Turning the Tide on Plastic Waste panel. Positive Impact Forever will also be assisting with processing plastic waste at the Festival.
Make sure you read our list of seven ways you can reduce waste at UFF19. We hope to see you at our waste reduction-themed events, and please remember, it takes all of us to help change behavior.