---
7 Ways You Can Help Reduce Waste at Ubud Food Festival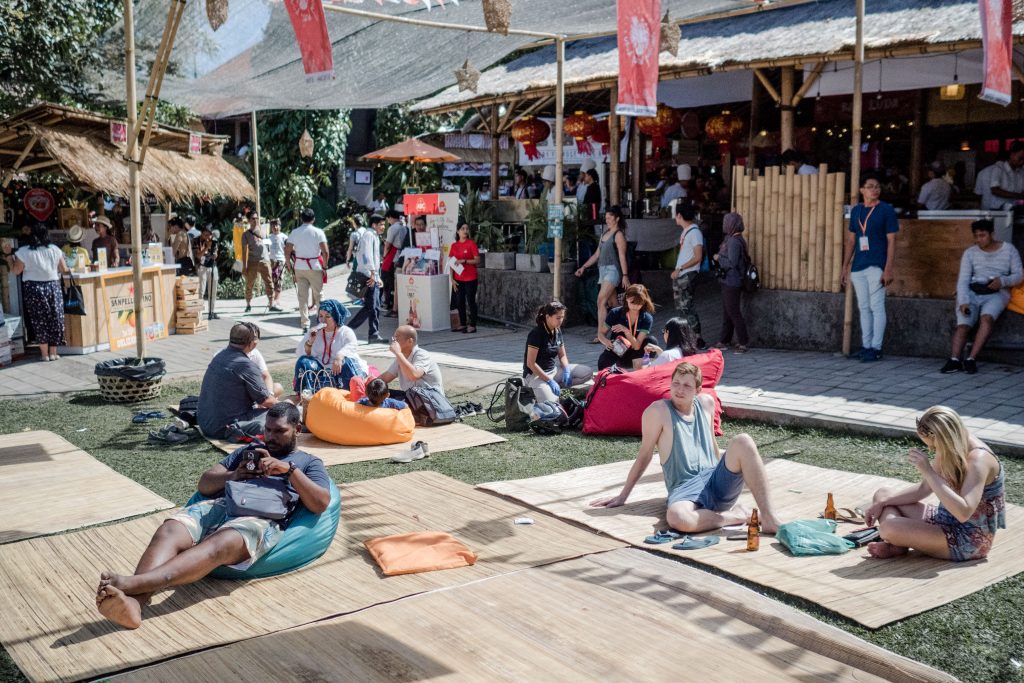 Ubud Food Festival 2019 Presented by ABC is committed to reducing all forms of waste produced at the event. From organic waste leftover from cooking demos at the Kitchen Stage and Teater Kuliner, to encouraging the 70+ vendors at Taman Kuliner to avoid single-use packaging, the Festival is playing its part in responsible waste management. But all Festival goers need to play their part too, so here are seven ways you can reduce waste at UFF19.
Bring your own eating utensils (you can wash them at the Cleaning Stations)
Bringing our own water bottle when we leave the house is now regular behavior for many of us, so it shouldn't be too hard to make the step to bringing our own eating utensils too. For those who've brought their own container, plate or cutlery, you can wash them at one of two Cleaning Stations at Taman Kuliner – just look for the signs.
Sort your own waste.
All waste produced at the Festival will be sorted into food waste, organic waste, non-organic waste, glass, and plastic. There will be ten Sorting Stations at Taman Kuliner, so when you've finished eating, please bring your waste to a Sorting Station and sort it according to these categories. A member of our crew will be there to assist you.

Help the Festival team keep Taman Kuliner clean.
If you see a piece of rubbish on the ground, please help our Festival team by bringing it to a Sorting Station. If every Festival goer picked up just a few pieces, it would make a big difference.
Refill your water bottle at the AQUA Refill Station.
For a small donation to our partner charity, you can refill your bottle at the AQUA Refill Station located at the Lounge Area in Taman Kuliner. Eating your way across the archipelago and then dancing the night away is thirsty work, so remember to stay hydrated!
Ask vendors about their waste management strategies.
Many Taman Kuliner vendors will have their their own waste management strategies, such as using biodegradable food packaging, selling reusable eating utensils, or offering discounts to those who bring their own utensils. If you buy food from a stall you think is doing a great job at waste management, tell your friends and the Festival team on social media by using the hashtag #gogreenUFF19.
Don't smoke in covered areas and always use the ashtrays provided.
If you're a smoker, when you've finished your cigarette, please don't drop it on the ground! Look for one of the many ashtrays provided.
Attend one of the waste management-themed events.
We will share more information about our other waste reduction initiatives soon. If you have questions about any of these initiatives, please get in touch with our team.