---
UFF20 Presented by ABC Local Heroes Series: I Gede Artha Sudiarsana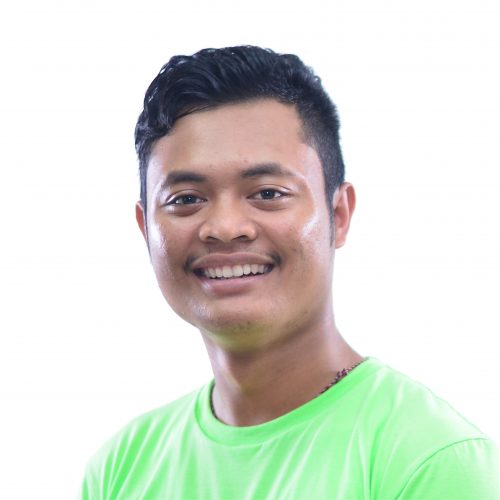 With the theme Heroes, Ubud Food Festival 2020 Presented by ABC highlights figures behind the Indonesian culinary scene, who play a significant role in nourishing Indonesia's gastronomic world. "For our sixth year, we want to recognize and celebrate the people behind the extraordinary flavors and evolving stories of Indonesia's culinary landscape," says our Founder & Director Janet DeNeefe. For the first installment of our Local Heroes Series, we speak to I Gede Artha Sudiarsana, Founder of Gede Jamur in Karangasem, Bali.
In Indonesia's small villages, agriculture industry has the biggest potential to improve the economy. However, Gede found that Indonesia's agriculture industry is not advancing as fast as other industries. "People who work in the agriculture industry are mostly 50 years old and up, their knowledge on the latest technology is very limited. Young generations are mostly working in the city," says Gede. He believes that change needs to happen as the agriculture industry is a primary sector that plays significant role in everyone's daily needs.
After receiving his Agribusiness degree from Udayana University in Denpasar, Bali, he returned to his village in Karangasem. Then, he founded his own agribusiness, Gede Jamur, using sawdust waste to grow mushrooms. "I saw that people in the village don't really use sawdust waste. However, sawdust waste is actually the main ingredient in mushroom cultivation," continues Gede. He also refuse to use any chemical fertilizer and his farming process is completely organic.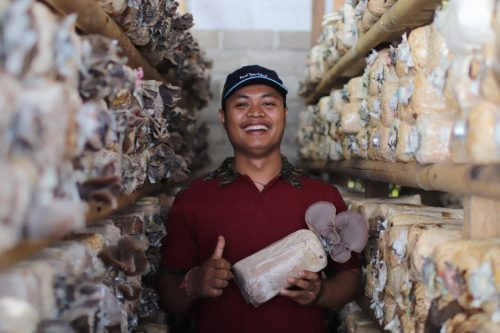 Farming and the culinary world are two sectors that will always be intertwined. With his agribusiness, Gede hopes to improve Indonesian culinary industry by producing local mushrooms that are healthy and without any chemical use. He still faces many obstacles, such as human resources, distribution and capital. However, those challenges don't stop him from continuing his work and promote his cause to others.
"One of our missions is to also invite young generations to come back to the village and improve the agriculture industry there," explains Gede. In 2016, he and other young farmers created an organization called Tani Pertiwi Mesari, now has 36 members. Through this organization, he was able to educate the communities around his about mushroom farming.
Gede believes that Indonesian culinary industry is growing fast with many small restaurants and businesses serving modernized Indonesian cuisines with traditional flavors. "However, we need to really introduce Indonesian cuisines in a massive way, so they don't only get national recognition, but also get international recognition," mentions Gede.
As a speaker at UFF20, Gede is excited to see cooking demos that will use a variety of mushrooms as ingredients.
Tickets on sale now! For updates, sign up to our enews and stay tuned to our Instagram, Facebook, and Twitter.