Volunteer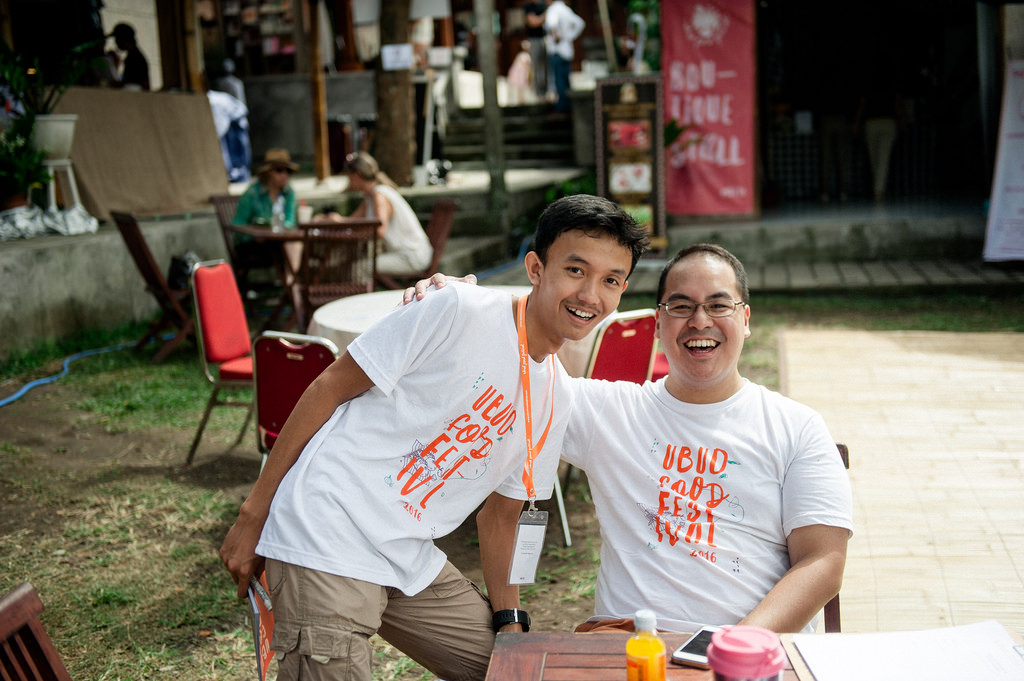 Volunteer registration for the UFF18 is now open!

Are you a food blogger? Do you love to cook and try new foods? Love meeting new people and making friends? Do you enjoy working in large international scale events? Are you up for an interesting challenge?
If you answered yes to most of these questions, then you should apply to be a volunteer at UFF18.
We strongly encourage young Indonesian food enthusiasts who speak good English and are able to work well in large groups to join our volunteer team!
Who are we looking for?
People who are interested in food and cooking, people with experience in volunteering for events, people who enjoy meeting new people, who have hospitality skills, who respect Indonesian and Balinese culture, who are friendly, open minded, professional but with a desire to have fun and enjoy the Festival at the same time.
Before you apply to volunteer at UFF18, please read the Volunteer Information Sheet first.
To apply, fill out the form on the Volunteer Registration page.
Registration will close on 9 March, and volunteers will be contacted from mid-March. Please note, you must be available to attend the Volunteer Orientation on 12 April, and volunteer for 3 x four-hour shifts at the Festival (13–15 April).