---
We're hiring! Seeking a Senior Marketing & Media Consultant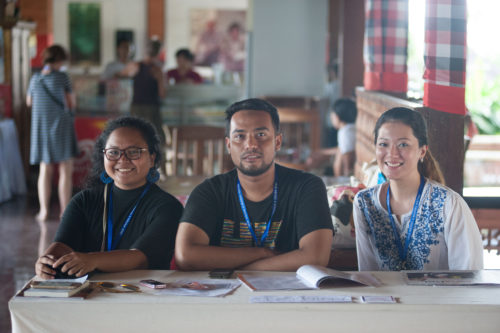 Want to join the team behind Ubud Food Festival, Indonesia's premier culinary event?
We are currently recruiting for a Senior Marketing & Media Consultant to implement a marketing strategy and campaign across our founding body's two annual projects, Ubud Food Festival and Ubud Writers & Readers Festival.
The role
The Senior Marketing & Media Consultant is a key senior post, reporting to the Founder & Director and working closely with the management team. It is a full time position based in Ubud.
The Consultant is responsible for developing and maintaining marketing strategies and implementing a marketing plan meeting the Festivals' objectives. He/she will manage and oversee marketing, promotional, social media and PR activities and will evaluate research and feedback, market conditions and competitors.
See the full position description here.
Selection Criteria
Marketing experience, preferably in festivals or events.
High level communication skills.
Basic skills in graphic design, specifically across the Adobe Suite programs.
Proven brand identity skills.
Excellent writing, editing and proofing skills.
Experience with content management systems, preferably WordPress.
Ideally, experience working overseas or with different cultural groups.
Period of Contract
The term of this contract will be from November 2017 to November 2018.
Ideally, the candidate will be available to work alongside the current Senior Communications Consultant at the 2017 Ubud Writers & Readers Festival, from 25-29 October.
Apply
Please apply with a CV and a short Cover Letter addressing each of the Selection Criteria. Send your application to: holly@ubudwritersfestival.com.