---
Winners of Jakarta's Best Eats Awards and Guide announced
Long-standing Media Partner of Ubud Food Festival, FoodieS magazine, together with Aqua Reflections, announced the winners of the inaugural Jakarta's Best Eats Awards and Guide on 22 February. Inspired by the capital's burgeoning food and beverage scene, and the emergence of its foodie-driven culture, the Jakarta's Best Eats Awards recognize the city's Top 40 Restaurants.
Jed Doble, Publisher of FoodieS (pictured above) commented, "We wanted to create awards and a guide to show to diners here and internationally all of the great work that chefs in Jakarta have been doing. The Jakarta's Best Eats Awards will encourage culinary creativity and excellence, drive the local scene to even greater heights and help ensure that every night is fully booked at restaurants."
A long list of almost 300 restaurants was identified during the open and public nomination process. The list was reviewed by the Jakarta's Best Eats Awards jury, which selected the Top 40. Restaurants competed in one of three categories, Fine Dining, Upmarket Venues and Casual Dining, and were judged on the following criteria:
50% – Cuisine, based on taste, creativity and execution
20% – Quality of service
20% – Drinks menu or wine list
10% – Interior design and character
There was also a Special Award for Restaurant of the Year, Chef of the Year, and Bar of the Year. UFF is thrilled that Chef Ragil Imam Wibowo, who is returning to the Teater Kuliner stage on Day 2 at this year's Festival, received the Special Award for Chef of the Year. To celebrate the inaugural Jakarta's Best Eats Awards, Festival goers can hear from the team from FoodieS, along with Chef Ragil, at a Food For Thought panel on Day 3. They'll also have exciting news about the arrival of Foodies magazine in Bali. Read on for a list of all the winners.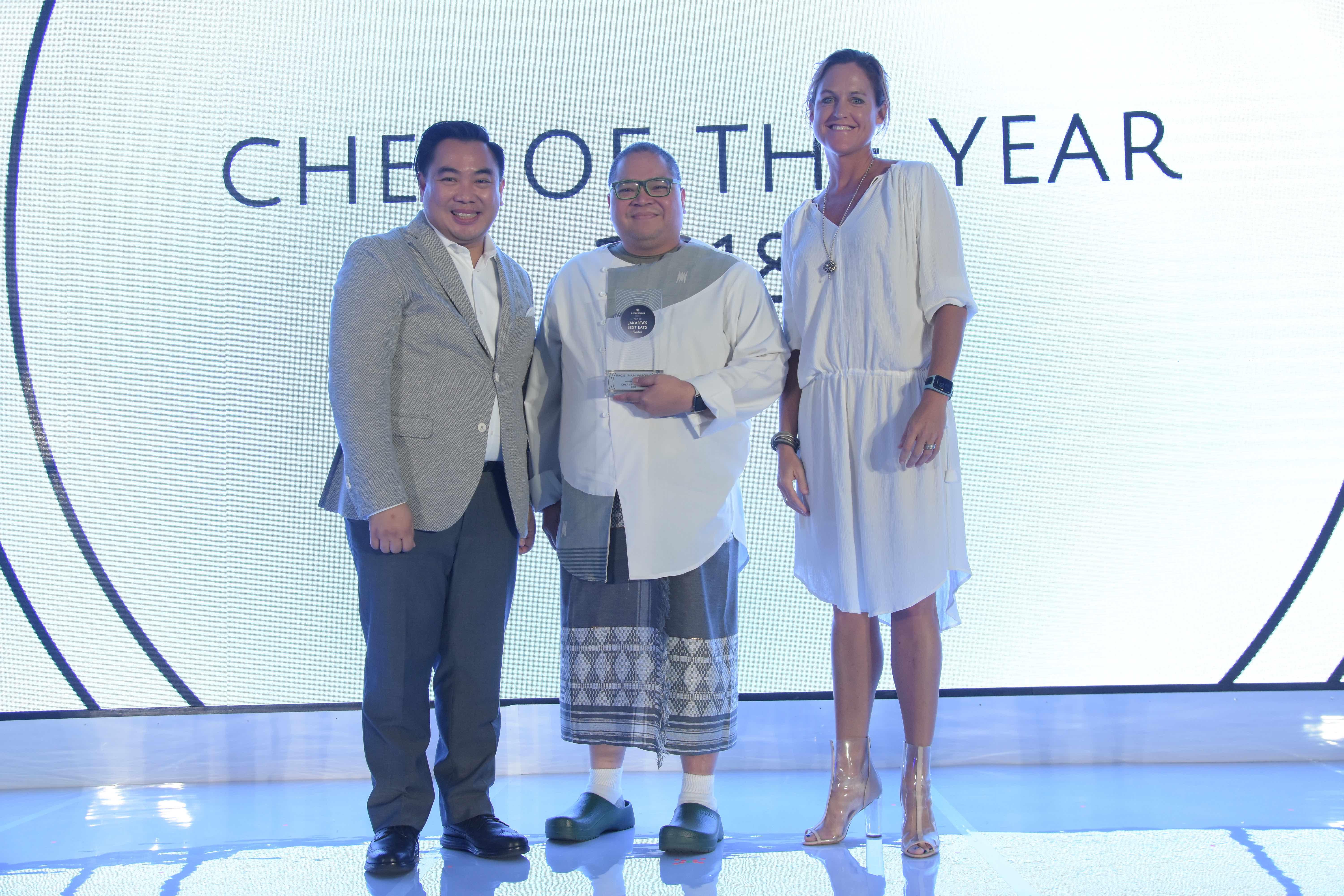 Chef of the Year: Ragil Imam Wibowo, NUSA Indonesian Gastronomy
Restaurant of the Year: KAUM Jakarta
Bar of the Year:  León
Fine Dining
Akira Back
Alto
Amuz
Emilie French Restaurant
Henshin
Li Feng
Namaaz
NUSA Indonesian Gastronomy
OKU
View Restaurant & Bar
Upscale Dining
Altitude Grill
AMKC Atelier
Arts Café by Raffles
Attarine
Bistro Baron
Caffé Milano
Huize Van Wely
KAUM
Kembang Goela
Kila Kila
La Posta
Le Quartier
Meradelima
Momozen
Mr. Fox
Palm Court
Paradise Dynasty
Tugu Kunstkring Paleis
Turkuaz
Up in Smoke
Casual Dining
Beau by Talita Setyadi
Benedict
FŪJIN – Teppanyaki & Japanese
Whisky
Gioi
Koi Kemang
Monolog Coffee Co.
SevenFriday Space
St Ali Jakarta
The Goods Diner
Warung Turki by Turkuaz
For all the information about the Awards, head to the FoodieS website.