---
Delicious Day One of Ubud Food Festival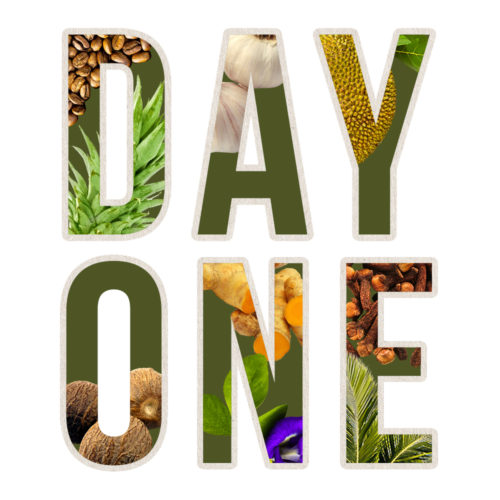 It's been months in the making and now the first day of Ubud Food Festival is finally here! Day One is packed with dozens of high-energy, maximum flavor events. Don't know where to start? Below is our rundown of Day One's most delicious sessions. Dig in!
Start your day like millions of Indonesians do with a shot of jamu – the herbal tonic which has now made its way onto café menus and is even turning up in cocktails! Arif Springs is our 'Guru Jamu', and with him you can learn why about it healing properties at 10:00 on our brand new (and completely free) kitchen stage, Teater Kuliner.
At Ubud Food Festival we celebrate the fact that Indonesia's cuisines are as diverse as the archipelago itself. What better way to gain a delicious insight into its dizzying array of flavors and textures than with the 'walking dictionary of Indonesian cuisine' himself, Arie Parikesit. He'll be sharing his street food secrets at 12:00 at the Kitchen Stage.
Our fervent love for Indonesian food continues at 13:30 at the Joglo. At the Think, Talk, Taste session Food Fad Frenzies, five food writers and culinary storytellers will chew on the question: What fuels the nation's insatiable appetite for food trends? If Sicilian cuisine is more your thing, then you better be in the audience at the Kitchen Stage at 13:30 to sample Sicilian chef Lino Sauro's signature style. He'll be plating up coffee-coated prawns with fresh buffalo ricotta cream and wild forest honey, and arancini with beef ragu, galangal and turmeric. Diliziusu!
Next up on the Kitchen Stage at 15:00 is an unmissable session for foodies with a penchant for the heady aromas and fiery flavors of Thai street food. Two of the international headliners of this year's Festival, Bo Songvisava and Dylan Jones of Bangkok's Bo.lan, will share how they built its reputation as one of Asia's most respected restaurants.
If you're fascinated by Bali's culture and culinary heritage or simply love nothing more than the home cooking served in Bali's street side eateries, this Think, Talk, Taste session is for you. At 15:00 join Founder & Director Janet DeNeefe in conversation with Balinese food guides and Indonesian icons, as they waltz through the culinary legacies of Bali's warung wonder women.
On the Kitchen Stage at 16:30, four chefs will be sharpening their knives as they go head-to-head in the Festival's fieriest battle royale. The Sambal Smackdown World Title heralds the return of reigning chili champion, Bali's Made Sujaya, who'll be pitted against Jogjakarta's Jon Priadi and international chefs Penelope Williams and Reynaldo deLuna II. For those who like it hot, don't miss the chance to decide whose sambal reigns supreme!
Once you've snacked and slurped your way through the sizzling frenzy of Indonesian street food at Pasar Senggol, from 20:30 it's time to dance up a storm to the infectious percussion of Awayu, and bust a move to Konslet Band's funky Javanese reggae. If you work up an appetite in the process never fear, as there are countless more flavors to discover and decadent ways to indulge on Day Two!