---
Refine your foodie finesse at Ubud Food Festival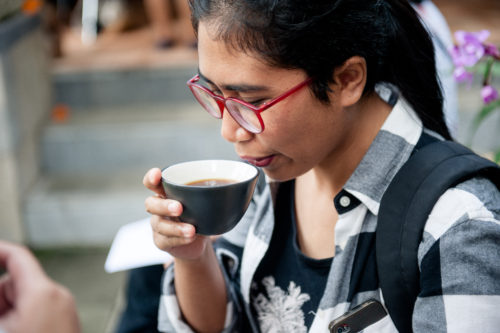 We know discerning foodies are always on the hunt for opportunities to sharpen their culinary skills, which is why our Masterclasses are designed to turn passions into professions. At Ubud Food Festival you can elevate your abilities under the expert eye of industry leaders, and listen in on food forums which unpack the industry's most pressing issues. Below is our tasting menu of UFF17 events specially selected for those eager to refine their foodie finesse.
Day 1
Kick off your Festival experience with insightful conversation centered on the Festival's theme 'Every flavor is a story'. Star UFF17 speakers – including Bo Songvisava of Bo.lan (no. 19 on Asia's 50 Best Restaurants list) – along with UFF Founder & Director Janet DeNeefe will consider not just the stories food tells us, but the stories we tell through food.
After checking out chef Putu from Locavore's innovative interpretations of traditional Balinese cuisine at Teater Kuliner, and stopping by the Joglo to hear four culinary storytellers carve up Indonesia's fieriest food fads, make a beeline for Bar Seniman. From crop to cup, Seniman Industries are revered for their dedication to all facets of Indonesian coffee, and meticulous attention to detail. Here you can join champion barista Shae Macnamara as he shares his secrets to the perfect espresso martini.
As the sun sets over Campuhan Ridge, pull up a beanbag and settle in for a free screening of Chef's Table, the international hit web series. As you nibble on a plate of tasty eats from Pasar Senggol, take a peek into the lives and kitchens of world-renowned chefs as they share deeply personal stories, inspirations and unique styles.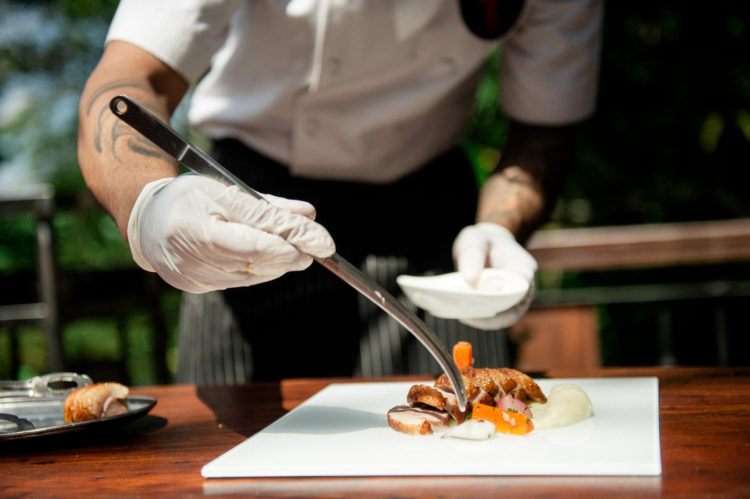 Day 2

The second day of UFF17 is all about plating – and shaking – like a pro. The host of Asian Food Channel's Urban Cook, Yuda Bustara, and commercial food photographer Togi Panjaitan, are a dream team when it comes to show-stopping dishes. At their free Masterclass they'll serve up tips for plated perfection – but places are limited so register now to reserve your spot.
If you're involved in a F&B company or are thinking of giving it a crack, don't miss the priceless advice of four stars of Indonesia's startup scene. Jakarta culinary trendsetters Karen Carlotta and Adhika Maki of Union Group, Ayu Utami Linggih of Rosalie Cheese, and Tissa Aunilla of Pipiltin Chocolate will retrace their steps to success.
In the evening, both aspiring and seasoned mixologists are best advised to make their way down to The Night Rooster, the airy yet intimate bar by Locavore. Here Bali's King of Cocktails, Raka Ambrawan, will lead a workshop and tasting class that will lift you to Cocktail Cloud Nine.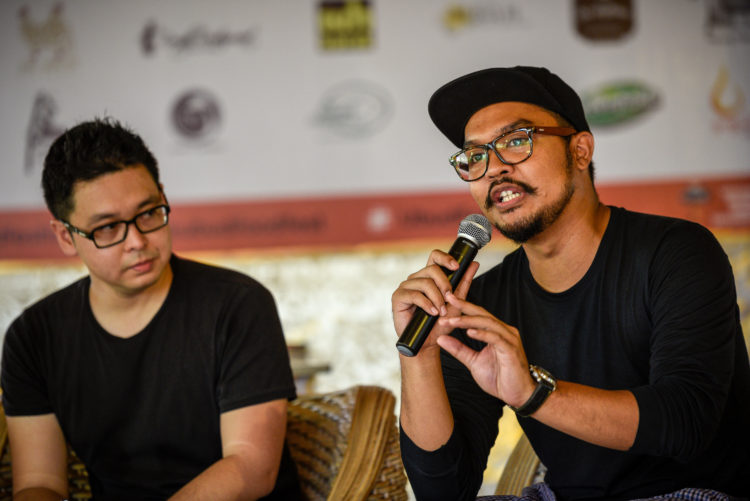 Day 3

There's no better way to start the final day of the Festival than with a strong Seniman brew. With Co-founder Rodney Glick and fellow Q Grader coffee roaster I Kadek Edi, aspiring baristas can level up by learning the industry's standardized techniques for evaluating coffee quality and characteristics.
If you're a food writer looking to go beyond the screen and onto the page, the expert insights continue back at the Hub, where four masters of the food writing trade will hone your skills for publishing success. Later that afternoon, for food bloggers and social media marketers, How to Win Followers and Influence People is unmissable. Our social media mavericks will share tips for gaining followers, while tackling the question: do social media influencers hold too much power in the make or break of a venue?
Finally, if you're looking to raise your food photography from Instagram popularity to print-worthy pics, step behind the tripod with three industry authorities. They'll be brimming with invaluable advice on snapping the perfect shot long before your lunch is stone cold.
It's been a big three days of upskilling and stimulating discussions, so celebrate your newfound foodie finesse by hitting the dancefloor at the Closing Night Party. We'll be right there to celebrate with you.