---
Food for thought at Ubud Food Festival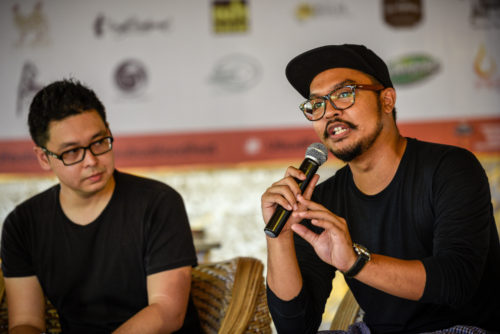 More than just three days of eating your way across the archipelago, the Ubud Food Festival is an opportunity for producers and consumers to share stories, swap ideas and unite in supporting the vibrant and sustainable future of the culinary industry. Our free Think, Talk, Taste sessions are where local and global ecological issues are unraveled by those at the vanguard of various movements. Below is our tasting menu of TTT topics specially selected for foodies who always look deeper into simply what's on their plate.
The pervasive problem of plastic waste in Indonesia is an unavoidable conversation for both locals and travelers. Last year, Indonesia produced 2.36 billion kilograms of plastic waste, making it the world's second biggest contributor after China. Home to a host of organizations offering various solutions, Bali is the epicenter of the battle. At Bali's Waste Warriors you can learn about the most effective and sustainable methods for tackling the plastic plague, from activists including Melati and Isabel Wijsen, of Bye Bye Plastic Bags TED Talk fame.
Plastic bags may have been eradicated from many supermarkets, and some in Indonesia have introduced a fee, but what these supermarkets usually still practice is year-round supply of produce. Traditional markets on the other hand are attuned to nature's flux – mango season ends, rambutan season begins – but those who shop in air-conditioned comfort too often demand constant supply. In Eating the Seasons, Bali-based advocates of localism and sustainable farming, including MOKSA's Made Janur and Wanaprasta's Tri Sutrisna, will assess the ecological impact of constantly available produce, and muse on the magic of seasonality.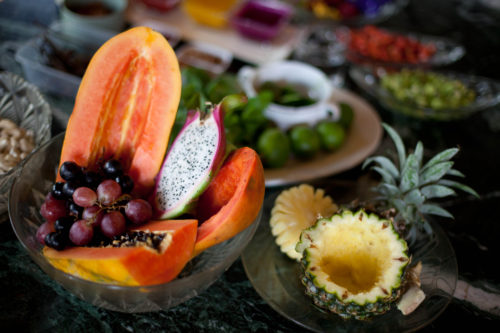 It's long been acknowledged that eating seasonally and locally is better for you (and often cheaper too), but in a culinary landscape often dominated by unhealthy options, choosing the right path can be challenging – particularly for the ibu (mothers) of Indonesia who are held responsible for their children's eating habits. At Generational Health, be inspired by prominent women who are improving the diets of Indonesians and striving for healthier future generations, including celebrity chef Farah Quinn and Master Chef Indonesia judge Rinrin Marinka. Duangporn Songvisava of Bangkok's Bo.lan will provide her perspective on healthier eating in Thailand.
The poor health of Indonesia's waterways are never far from local headlines, as overfishing and destructive fishing methods continue to drastically decrease stocks. At Our Future is at Sea, a wide-ranging panel of local and international advocates will tackle the problem from various angles, including Rili Djohani, Co-founder and Executive Director of the Coral Triangle Center, Yasmine Simbolon, Fair Trade Manager of Perikanan Indonesia Foundation, and Sicilian chef and sustainable seafood enthusiast Lino Sauro.
Along with its mandate to develop and protect Indonesia's fisheries, the Government has also promised to boost the country's coconut industry. While Indonesia is currently the world's biggest producer, barriers still remain to meeting global demand. At The Coconut Craze, Indonesia's leading food science technologist Professor Winarno, and Ben Ripple of social enterprise Big Tree Farms will crack open the secrets of this rich, silky superfood, and assess the challenges and opportunities for Indonesia.
Along with these ecological issues, the Think, Talk, Taste sessions are also home to lively F&B industry conversations which no coffee-drinking, tempe-chewing, spice-loving social media junkie should miss. So once you've piled your banana leaf or biodegradable plate high with tasty snacks at Pasar Senggol, wander down to the southern end of the Hub and pull up a seat at the Joglo. There'll be plenty of food for thought.