---
Ubud Food Festival for foodies on a budget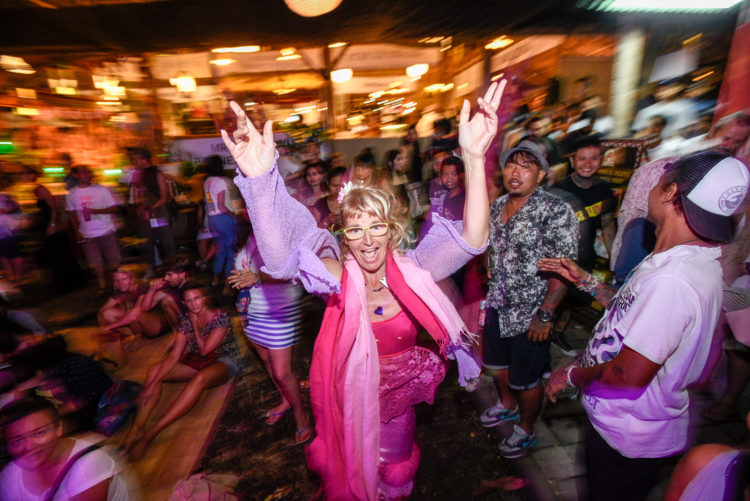 Only three days remain until the third Ubud Food Festival, when thousands of food lovers flock to Ubud to celebrate Indonesia's culinary scene and sample dishes created by Southeast Asia's top chefs. But if you're feeling a little strapped for cash, never fear, as almost 50 events come with zero price tag. A range of them have already reached capacity – such as Early Morning Yoga and Kids Events – but there is still plenty of action to get involved in at the Festival Hub @ Taman Kuliner.
The first thing to remember (and tell all your fellow foodies) is, to walk through the Festival Hub gates you don't have to part with any of your hard-earned pennies. The best place to soak up the buzzing Festival vibe, along with food and makers' markets, sensational live music and film screenings under the stars, the Hub is home to our in-depth Think, Talk, Taste food forums, and the brand new Teater Kuliner kitchen stage – which in Indonesian means 'Culinary Theater'.
If you're curious or crazy about Indonesian food, our free Teater Kuliner kitchen stage puts the deliciousness and diversity of the archipelago in the spotlight. From modern Balinese cuisine prepared by a Locavore chef and Bangka Island's Malay-Chinese flavors, to foraged ingredients from the Papuan highlands with Charles Toto the Jungle Chef, and the nation's lesser known fermented foods, Teater Kuliner is the perfect arena to fall even deeper in love with masakan Indonesia.
On the first day of the Festival, both aspiring and established chefs should not miss the chance to meet Mandif Warokka, manager of three fine dining venues in Bali. Watch on as he demonstrates some of his restaurants' signature dishes, and taste for yourself why they continue to receive such high acclaim. Teater Kuliner is also where things get fierce and fiery! For those who like it hot, go head-to-head with other spice fiends and prove you're the champion of chilli by enlisting in the Too Hot to Handle Sambal Eating Competition.
As the sun sets over the stunning Campuhan Ridge, pull up a beanbag and settle in for an exclusive preview of Swadaya, a new locally-produced TV series exploring grassroots initiatives which are improving the livelihoods of Indonesians across the archipelago. And then it's time to dance up a storm to the infectious percussion of Awayu, and bust a move to Konslet Band's funky Javanese reggae.
Are you ready for more free foodie fun? On Day Two you can sample Junior Master Chef Yosua Andrew Tan's special crispy chicken and let your tastebuds decide how Balinese farming activist Tri Sutrisna's artisanal cheese and meat products compare to their store-bought equivalents. The melt-in-your-mouth morsels continue with babi guling – Bali's quintessential dish. If you're a traveler always keen on eating like a local, chances are you've already tucked in to a hearty plate of roast suckling pig. But have you tried the authentic version using babi hitam, the black pig indigenous to Bali? At Pengalaman Rasa, Gede and Ayu Gayatri Kresna offer food experiences, and Otentik Babi Guling is their signature event. Join them as they serve up their sublime roast suckling pig.
Our long lineup of Indonesian culinary heroes continues with one of the nation's most celebrated culinary experts, Pak Bondan Winarno. Join him for the launch of his latest book, 100 Best Street Foods of Joglosemar (Jogja-Solo-Semarang), and snaffle up more than a few tips for these three central Javanese cities' tastiest morsels in the process!
That evening get ready to laugh your way through the Indonesian box office record-breaking comedy Cek Toko Sebelah, directed by celebrated stand-up comedian Ernest Prakarsa. Following the film you can discover the unique blend of Sundanese flute and flamenco guitar of Bengras, witness why Balawan is dubbed the 'magic fingers guitarist', then break it down to the acoustic dangdut of Orkes Analog. Who doesn't love free live music!?
The Festival's final morning at Teater Kuliner will welcome the poster boy of Jakarta's creative culinary scene, Fernando Sindu, as he leads us through Indonesia's favorite breakfasts. Tempe fans should not miss the chance learn more about the archipelago's fermented foods with chef Ragil, who is famed for modernizing Indonesian dishes while honoring their culinary legacies.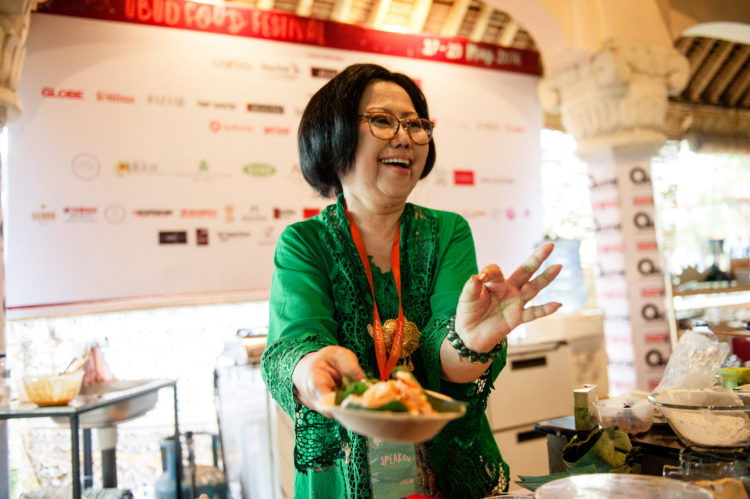 For Teater Kuliner's grand finale, what could be more fitting than a waltz down food memory lane with the Queen of Indonesian cuisine, Ibu Sisca. Drawing from her 100+ cookbooks she'll create Makanan Nostalgia (nostalgic foods), such as bubur manggul (traditional porridge from Madura), and kue tape mekar (little steamed cakes).
The Festival may be drawing to a close for a third tasty year, but the free events don't stop here. As twilight settles in over the Ridge, share your Festival highlights with your new foodie friends while being serenaded by the sweet sounds of Relung Kaca, then blown away Lily of The Valley's experimental folk and post-rock. For those on a budget there's no finer place to be in all of Bali! We'll see you on the dancefloor.