---
Mindful eating at Ubud Food Festival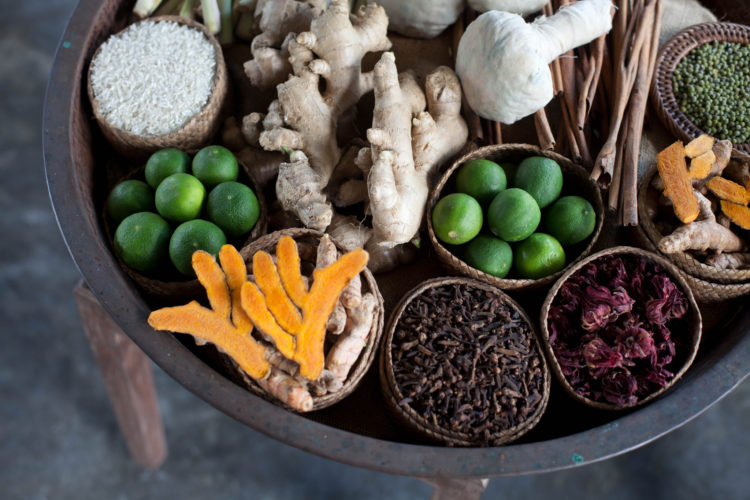 With dozens of cafes and restaurants championing locally and ethically-sourced ingredients, Ubud is the island's home of mindful eating. Ubud Food Festival has an extensive and diverse range of events focusing on farm-to-table and plant-to-plate journeys, laced with heartfelt stories about what inspires and motivates those who created what's on the plate. Below is our tasting menu hand-picked for those who like it clean and green, and for omnivores insisting on ethical production and consumption.
The breathtaking panorama of Campuhan Ridge is the perfect setting for our free Early Morning Yoga. Registration is required and places are limited, so get in quick. Is there a better post-yoga potion than a shot of jamu? While it's now on café and cocktail menus, jamu has long been part of millions of Indonesians' daily routine. To open Teater Kuliner, our new kitchen stage, Guru Jamu Arif Springs will guide you through the history of the herbal tonic, unlocking the secrets of its healing properties in the process.
Love the sharp tang of jamu kunyit (turmeric jamu)? Then don't miss these morsels! Sicilian chef and natural advocate of authenticity, Lino Sauro is devoted to ethically-sourced produce and sustainable seafood. Over on the Kitchen Stage he'll be fusing local flavors with his signature Sicilian style, plating up coffee-coated prawns with fresh buffalo ricotta cream and wild forest honey, and arancini with beef ragu, galangal and turmeric. If you're hungry for more, pull up a seat at Sustainable Seafood, Sicilian Style.
If you're vegetarian or vegan always on the lookout for the top meat-free dining spots, you've probably heard of MOKSA. Its sustainable philosophy has become the blueprint for Bali's permaculture cafés, while its vibrant creations could tempt even the most committed carnivores. At Savor the Flavor of Creativity you can indulge in four courses, served on the creative works of Gaya Ceramic's Art Center Culinary Clay program.
On the same evening, French chef Joannès Rivière – who was born into a family of organic vegetable farmers and great cooks, and has been cooking in Cambodia for over a decade – will demonstrate how he goes the extra mile to reveal the hidden delights of locally-foraged produce. (You can also taste Joannès' modern Cambodian cuisine at the Kitchen Stage on the final day of the Festival.)
After Early Morning Yoga on Day 2 it's time to get your Jackfruit Jive on. Head on down to the Kitchen Stage to learn about the new star of vegan cuisine. Popping up in everything from pizza to paella, MOKSA's Made Janur and Made Runatha, and Bali Asli's owner and Executive Chef Penelope Williams, will teach you how to maneuver the world's biggest fruit. Later that morning, you can discover how to unlock the medicinal properties of turmeric, ginger, galangal, coconut and other nutritious ingredients with UFF Founder & Director Janet DeNeefe and naturopath Lola Taylor.
If you're in the mood for a leafy lunch, there's a seat beckoning you at Edible Leaves of Indonesia. Ethnobotanical luminary Diana von Cranach will lead you through a workshop on Bali's abundant edible leaves, then with as many leaves as possible, she'll create three exquisite courses.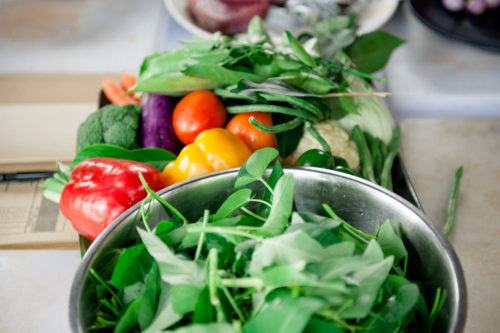 Back at the Hub at Teater Kuliner, Charles Toto, the Jungle Chef from Jayapura, will be sharing insights into foraged ingredients from the forests of his fertile homelands. Alongside indigenous food biodiversity frontrunner Helianti Hilman, he'll demonstrate the extraordinary versatility of sago, a major staple and revered food source in many regions across the archipelago. We bet you've never had a slice of Papuan sago pizza before!
Later that afternoon at the Joglo, tempe lovers can discover more about Indonesia's soybean superfood from the world's foremost tempe expert Professor Winarno. Over at Teater Kuliner at Artisianal vs Artificial, Balinese farming activist and one of Southeast Asia's leading charcuterie and cheese specialists, Tri Sutrisna, will put his artisanal products to the test against their processed equivalents.
For adventurous foodies intrigued by culinary heritage, Chele González of Manila's Gallery VASK will be sharing his 'anthropological cuisine' at the Kithen Stage, with aubergine and squid, kwek kwek (a popular Filipino snack), and lambanog (distilled coconut vodka).
On the final day of the Festival it's superfoods galore. If you're crazy about coconuts, discover their depth and versatility with a workshop at Fivelements, followed by a three-course tasting lunch.  Move over quinoa – it's sorghum's time to shine. Culture Kitchen FoodLab's Jon Priadi will teach you how to use the ancient grain from entrée to dessert: crispy sorghum wafers, sorghum kombu broth with chargrilled octopus, and cinnamon-spiced custard with sorghum nectar. Later that afternoon, tempe fans shouldn't miss the opportunity to discover more of Indonesia's fermented foods with Chef Ragil, who is renowned for modernizing Indonesian cuisine while preserving its culinary heritage.
This is just a taste of the free and ticketed events that will tempt the tastebuds of mindful eaters. For the full feast sessions check the Daily Schedule, then reserve your seat at the table before it's too late.