---
Want to Indulge in Bali's Best Dining Destinations? This is Your Ultimate Ubud Food Festival Schedule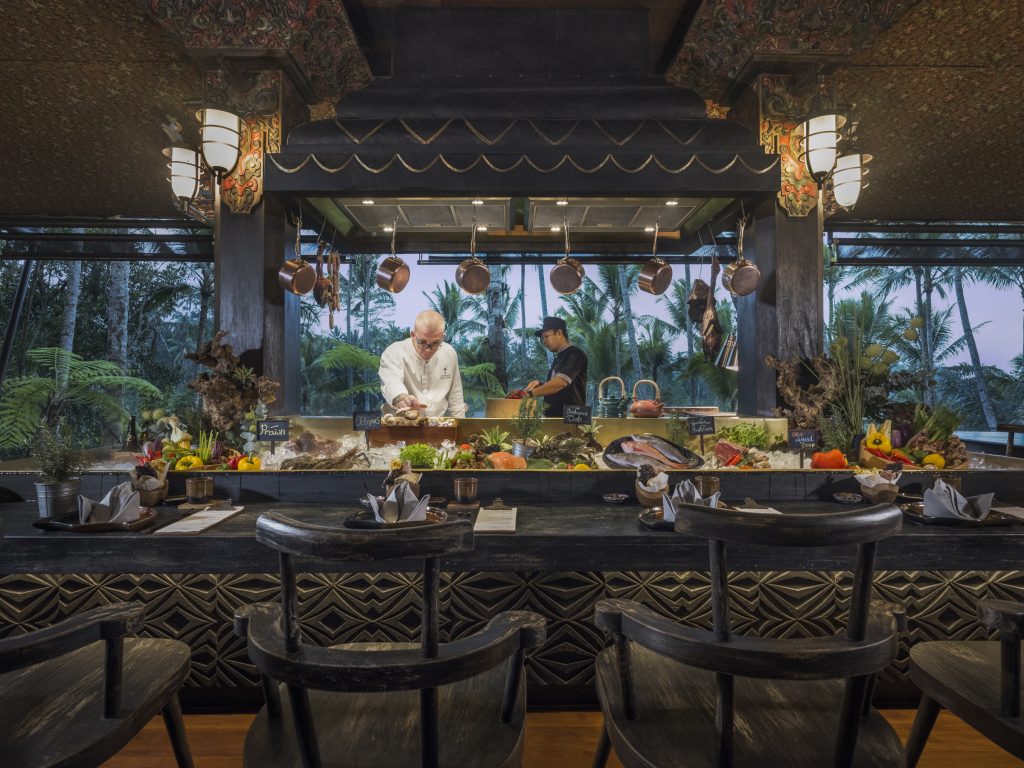 At Ubud Food Festival 2019 Presented by ABC, you have 22 tantalizing opportunities to indulge in Bali's best dining destinations. Each year the Festival brings together the region's leading chefs for one-off culinary collaborations that put the best of Bali on the table. From Michelin-starred modern Thai to pescatarian paradise, for fine dining lovers this is your ultimate Festival schedule.
Pre-Festival
Michelin-starred Modern Thai
24 April, Seasalt at Alila Seminyak
19:00-22:30
The fifth UFF kicks off early on Bali's southwest coast as Chef Ton takes over the kitchen of Seasalt at Alila Seminyak. At Bangkok's Michelin-starred Le Du, Chef Ton turns seasonal Thai ingredients into progressive dishes rooted in tradition, earning him #20 on Asia's 50 Best 2019. Start your Festival with modern Thai overlooking the Indian ocean.
26 April
Ubud's Superfood Brunch
Full Circle
11:00-15:00
Full Circle is Ubud's new irresistibly cool tropical haven, and Gloria Susindra is behind its consistently tasty menu. Mr. Fox is Jakarta's new home of gutsy, globally-inspired fare and playful cocktails, helmed by Vebrina Hadi. When these friends share a kitchen the result will the best brunch Ubud has ever seen.
Just Desserts
MOKSA
18:00-21:00
Moksa is Bali's premier plant-based restaurant, revered for its raw vegan and vegetarian cuisine that tempts even the most committed carnivores. For their UFF19 Special Event Chef Made Runatha is sweetening things up with a tasting menu of decadent vegan desserts, exquisitely plated on Gaya Ceramics. This will be the Festival's ultimate sweet indulgence.
Haoma X Apéritif
Apéritif at The Viceroy
19:00-23:00
Deepanker Khosla, Elite Magazine's Most Innovative Young Chef 2018, is at the vanguard of sustainable cuisine with Haoma, Bangkok's first urban farm restaurant. With 20+ years' experience, Nic Vanderbeeken is Executive Chef of Viceroy Bali's coveted new venue Apéritif. This is an essential collaboration for those who adore Asian flavors expressed with European techniques.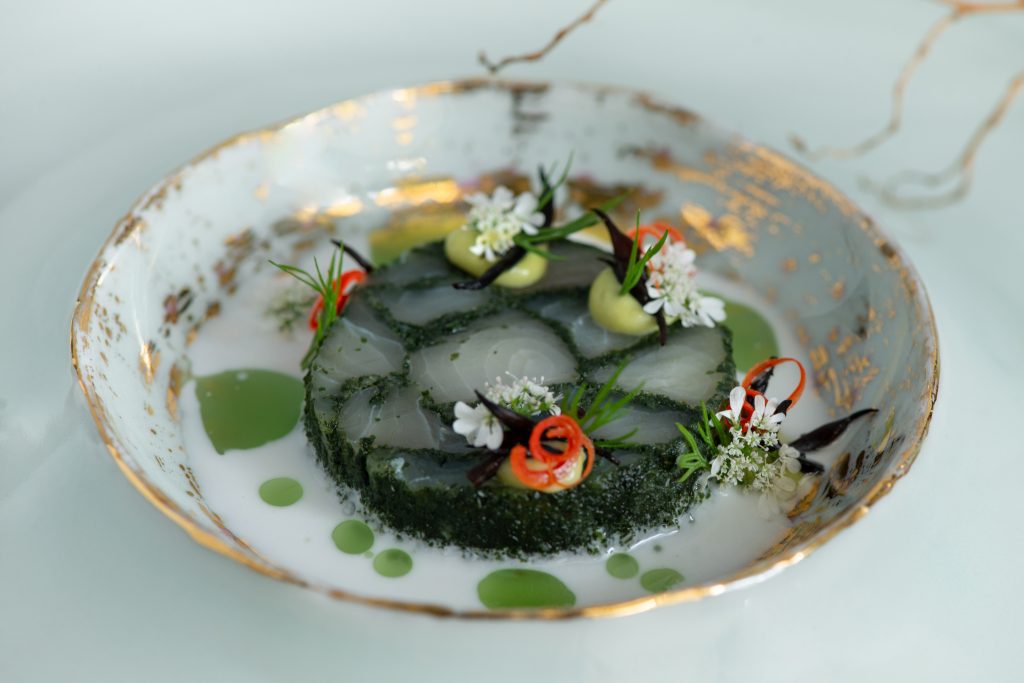 27 April
Ternate Long Table Lunch
Casa Luna
11:00-14:30
Long fascinated by the Spice Islands, Janet DeNeefe's love of Moluccan cuisine runs deep. Joined by Kris Syamsudin, Founder of Cengkeh Afo and Gamalama Spices in Ternate, they will present a Ternate feast of traditional dishes slow-cooked in bamboo, such as spiced red grouper with native kenari almonds and organic chicken.
How Spicy Do You Like It?
Spicy By Chris Salans
18:30-22:00
Dutch-Indonesian Ben Ungermann will delve into his roots for richly-spiced dishes and desserts, each deserving of just the right drink. Former National Champion and Flair Master Imammudin has 16 years' experience behind the bar, so you can trust him when it comes to cocktails.
Maestri Moderno Mediterraneo
Apéritif Restaurant & Bar
19:00-23:00
Luca Fantin has held his Michelin star for seven years, and in 2017 Identità Golose Magazine crowned him Best Italian Chef in the World. Melding modern techniques with the island's best ingredients, Nic Vanderbeeken brings over 20 years' experience to leading the Apéritif team. When they work together, expect eight courses of modern Mediterranean masterpieces.

28 April
Nyonya Nuptial Nosh
Plataran Ubud
12:00-15:00
Nyonya or Peranakan cuisine is the stuff of legend. As descendants of early Chinese migrants in Penang, Malacca, Singapore and Indonesia married with local populations, the culinary marriages were just as colorful. There's no better way to explore Peranakan cuisine than by sharing traditional wedding dishes prepared by notable Nyonya, Chef Debbie Teoh.
Fine Dining Royalty at The Viceroy
15:30-18:00
Cascades Restaurant
L'Atelier de Joël Robuchon group is fine dining royalty, with 35 Michelin stars awarded to its restaurants globally. Yannis Janssens is Executive Pastry Chef at L'Atelier Bangkok. With Ubud's most spectacular view, CasCades at The Viceroy is the perfect venue to host his collaboration with Alex McKinstry, Head of Pastry at its new venue, Apéritif.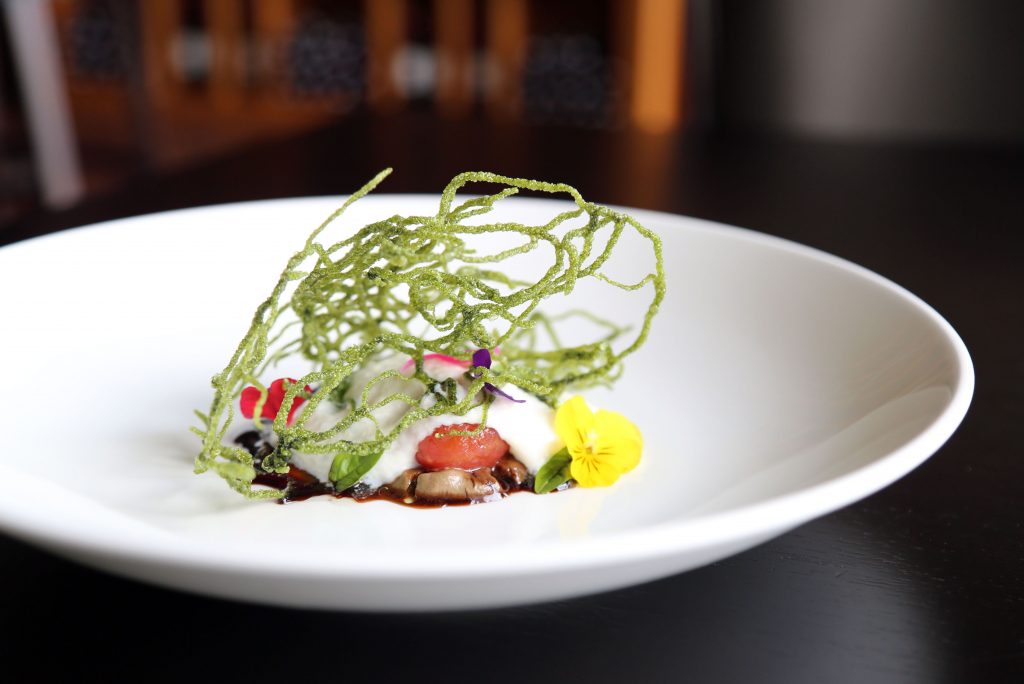 Pescatarian Paradise
Padi Fine Dining
18:00-22:00
Padi Fine Dining is Ubud's only plant-based and pescatarian fine dining restaurant. Hans Christian, Chef de Cuisine of Jakarta's VIEW Restaurant & Bar, is the man behind the city's first 18-course plant-based menu. When he commandeers the Padi kitchen the result is sure to surprise and delight even the most discerning diners.
Special Events tickets can be purchased from the individual event pages. Do you want a free ticket to our Opening Night Party? Simply purchase tickets to three different Special Events, send the booking confirmations to ticket@ubudfoodfestival.com, and we'll send you the free Opening Night Party ticket.